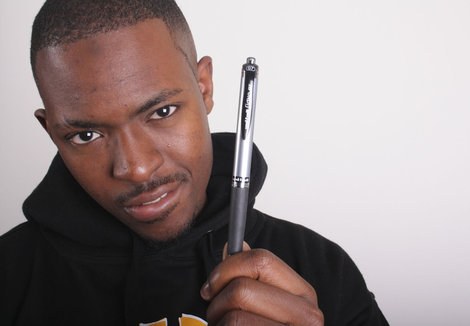 Every April 26 we celebrate World Intellectual Property Day to promote discussion of the role of intellectual property in encouraging innovation and creativity. The theme for this year's Observance is, Get up, stand up. Stand up for your music
The music we enjoy today comes from the inspiration and hard work of thousands of creative people around the world - singers and songwriters; musicians and publishers; producers, arrangers, engineers and many others. Its breadth and variety results from an unprecedented accessibility to musical genres and styles - all at the tap of a screen - that brings us new hybrid forms almost daily. And the technologies through which we access music change almost as quickly - as do the business models that support them. Downloading or streaming, purchase or subscription, direct sale from creator to consumer - all options are on the table.
What is the future of our relationship with music? How will it be created and disseminated? How will we listen to it? And how will we ensure that all those involved in bringing us this universal pleasure can make a living from their craft? Join us on Facebook to explore some of the changes shaping the music industry today, and hear from those intimately involved in the business of making music about how they see the future. Whether your tastes run to K-pop or hip hop or the late string quartets, join in the conversation. [1]

Unarguably one of the leading spoken word artists of his generation, Suli Breaks is breaking intellectual barriers and making the world rethink the meaning and purpose of school and education.
Leveraging on social media, Suli has found new ways to share his work and passion with millions of people around the world. In course of this Stroll we discuss; spoken word poetry, his early days, Intellectual property, and much more.
Ebenezar: Hello Suli, it's a pleasure having you on the stroll
Suli: Pleasure is all mine.
Ebenezar: Is "Suli Breaks" your real name?
Suli: Lol, no one wants to know that. Suli Breaks, is fine.
Ebenezar: (Haha) Okay, you describe your family as an African family that values education. So what was growing up like for you, and do you have any siblings?
Suli: I have 2 sisters, 1 older, and one younger. Growing up for me was great, I would prefer to say my family valued "schooling" over education. My dad however, was very much into philosophy and reading, which had a huge impact on me from a very young age.
Ebenezar: You studied Law at Sheffield yeah?
Ebenezar: Seeing how you thrive in what you're passionate in; which is way different from Law. I'm just wondering, how did you go through those years in the University?
Suli: It was a fun experience, my difficulties were really faced about 1 month before exams, but I was extremely effective at cramming enough information in a short space of time to get by.
Ebenezar: When did you start writing Poetry?
Suli: I have been writing most my life, it wasn't until 2008 I first stepped on stage to perform it.
Ebenezar: Okay? And at what point did you decide to drop your degree in Law to become a Spoken Word Artist?
Suli: As soon as I graduated in 2009.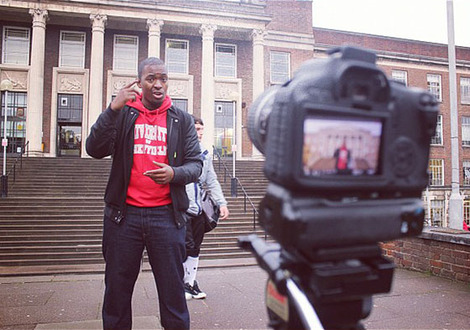 Ebenezar: April 26th is World Intellectual Property Day and the theme for this year's Observance is "Get Up, Stand Up. For Music" and we're trying to lead the conversation on how we can protect the intellectual property of Musicians even in this digital age of click-and-download. What do you think about this?
Suli: I think artists are slightly overprotective of their work. I feel along as your are being correctly credited for your work you shouldn't be too worried, because people that want to financially support your work will do it, because they WANT to, not because they can't get it anywhere else.
Ebenezar: Very interesting point you just made. You know many people have complained about how difficult it is to protect their intellectual property online. You have over 160k Youtube Subscribers and many more followers on other platforms. How do you protect your intellectual property as an individual?
Suli: It's not something, I pay too much attention to. It would require too much effort to monitor. I just make sure all my material that is available is properly tagged, and credited so that there is no confusion as to the origin of the material. As long as people can be directed back to more of my work and become fans, that is my main priority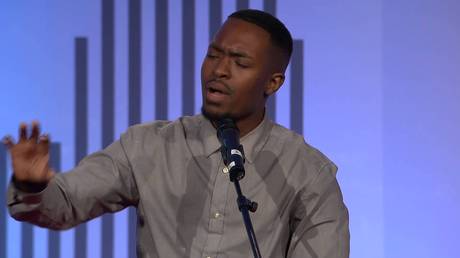 Ebenezar: Still talking Social Media and the internet, you leveraged on the internet to distribute your work to many people around the world, and like I earlier said millions get your message through this medium. What's your advice to youths out there on the effective use of Social Media?
Suli: "Think global, not local". Great words. It means that once your on social media you should be aware that you are not open for a global audience to receive you material. This is something you should take into account when branding, distributing and marketing. Being consciously aware of different times zones, can have a big impact on the effectiveness of your work spreading.
Ebenezar: You've got this #MGMChallenge thing on Social Media, what's it about?
Suli: #MGMchallenge is a concept derived from my first single "Message form the Millennial Generation". It is based on the concept that as a generation, we have a voice that can be channelled through the use of new means such as social media, rather than just the traditional means. I think we often get such a bad rap as a generation, consistently criticised for not participating in systems we do not believe in. So I teamed up with AMAZERS to create a platform which allows people to submit their own manifestos, for the whole world to see. We are getting submissions from all over the world, you can view them at amazers.com/mgm.
Ebenezar: I read a piece about you on The Independent, and you advised teachers to incorporate social media into classes. You've also been vocal, through your poems and talks, on how you think the school system needs to be redesigned to fit this current age. What will the ideal school look like for you?
Suli: I can't speak much to practicality of what an ideal school would be, as I'm not an expert in that area, but I would like there to be a shift in mentality. That there should be an emphasis on different styles of learning.
Ebenezar: Unemployment seems to be one major problem the current style of learning hasn't been able to solve. What's your advice to unemployed youths out there?
Suli: I would say they could perhaps expand their horizons past the current options available to them. I think there are plenty opportunities in this day and age for people to create their own job, which I am a big advocate of. At the same time, I am aware that this is easier said than done, so I also add that they be patient, and not afraid to start from the bottom and work their way up. A lot of people are afraid to work for free, for a later opportunity.
Ebenezar: Before your degree in Law, you accepted a scholarship to play basketball; do you still do any sports?
Suli: Not so much, I try do to the gym from time to time, just to stay in shape. I joined a local league 1 week, but with my schedule not sure how much I will get to participate.
Ebenezar: After releasing the Dorm Room EP and a few videos, are you working on any album soon?
Suli: Yup, "Message From The Millennial Generation" is the first release from the album, you can hear that on my youtube channel now. Album should be out in the summer hopefully.
Ebenezar: Thank you so much for speaking with me Suli.
Suli: No problem at all. Thanks for your time.
Food for the Soul: "Respect and obey the LORD, this is the beginning of wisdom. To have understanding, you must know the Holy God" (Proverbs 9:10, CEV)
(Images Credit: Suli Breaks, TEDxHouseofParliament, BBC)
For more strolls and to learn more about how to #Observe the UN observances, visit writeparagraphs.com
Calling all HuffPost superfans!
Sign up for membership to become a founding member and help shape HuffPost's next chapter