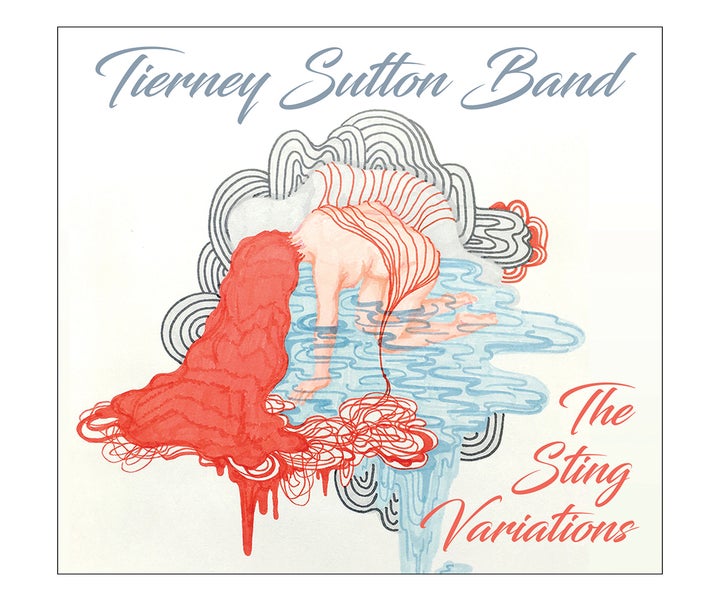 A Conversation with Tierney Sutton
Mike Ragogna: Tierney, let's start with a little bit of your history. You collaborated with Clint Eastwood on Sully, you've recorded a Joni Mitchell project, and now The Tierney Sutton Band today has released The Sting Variations. What do you think you brought out of Sting's works that might even surprise their composer?
Tierney Sutton: I would have to leave that up to him. When you compose something, I would imagine you're inside it in a way that the listeners aren't. I think, in a strange way, when something becomes iconic or a big hit like so many of Sting's songs have become, we have a specific association with the song. I think the best example on The Sting Variations record that I can point to is our cover of "Every Breath You Take." Over the years, people have said to me, "I love that song, but it kind of gives me the creeps," because the perspective is kind of like a stalker. It might surprise him because we kind of turned it around and made it a lullaby where a mother is singing to a child. In my mind, and actually in the mind of the producer Trey Henry, we were thinking about our children who are leaving the nest now, children who are in their late teens and early twenties and going off to live their lives. With the relationship that you have as a parent, the lyrics work. "Every breath you take, I'll be watching you. Can't you see you belong to me?" This is what you feel as a parent, but I'm sure that wasn't Sting's perspective when he wrote this song. So that's one that I think might even surprise him.
MR: What did you discover as you researched Sting's solo and Police recordings?
TS: There were a couple of things. One was that my entrée into being a real Sting fanatic is strange, in the same way that my entrée into becoming a real Joni fanatic was strange, because I became a Joni fanatic because of her album in 2000, Both Sides Now, which is mostly standards that she recorded with an orchestra. I'm such a jazz head that it turned me into a Joni fan and then I went back and listened to her whole catalog—hits and obscure stuff. Other than the big hits, I then educated myself about her deeper catalog. With Sting it was similar. The turning point was the score that he wrote for the Broadway show The Last Ship. I fell in love with that music. I thought it was literary. It was beautiful, it was evocative, it was so complete that I just listened to it obsessively. Right as the Joni record was being completed, I fell in love with that recording. I listened to it a ton and had a conversation with our drummer Ray Brinker and asked him, "Who else is a 'pop' artist who has deep jazz roots," that we might look at after Joni. He said, "What about Sting?" I said, "Well I've been obsessed with The Last Ship, and he said, "Me too." I think I had the most shallow knowledge of Sting's music out of anyone in the band. Of course, I knew all the hits. But then I went back, as I did with Joni, and spent a whole bunch of time with Sting's work beyond The Police and really fell in love with a lot of things. One thing that didn't make it onto the record but that I absolutely love is the Songs From the Labyrinth album that he did with John Dowland and this archaic British classical guitar stuff. He's a really, really deep experimental artist.
MR: With Sting's material, because you're approaching it all very differently, what was the hardest challenge?
TS: Christian Jacob said years ago, and I always think about this, "When we arrange something we want to serve the soul of the composition." Sometimes when something is very iconic and it has a specific groove to it, that groove can be considered part of the soul of the composition itself, but I think when things have enough meat to the actual composition outside of the arrangement, you can serve the soul of the lyric and of the story of the song with a very different treatment. That's basically what we usually try to do as a rule. If something has a very, very famous arrangement, then that exists. It's there. Is there really any purpose to me singing "Every Breath You Take" with virtually the same treatment as Sting? I'm not going to do it as well as he does it in that way, so I've got to find a perspective that works and that I can stand inside of as a story. Musically, Trey Henry really was the mastermind on this one. He did most of the arranging and produced the album. He would give us a jumping off point and give us a basic template of most of these things and then I would go in with the lyric and story content and say, "What if we did this here, add a bar," or something, because of how this lyric works and what I need to do in terms of telling the story. So there's always that give and take, but in the end, it's about serving what you think is something of the essence of the song that is illuminated in a different way than what's on the original.
MR: Are there any other songs on the album that you re-contextualized, or one that affected you differently from when you first heard it?
TS: There are two that I'm thinking of. The first one is the opening track, "Driven To Tears." This is a song that I didn't know well, but I listened to many, many versions of it. I so love the lyrics, and I think it's so timely, because no matter what your personal perspective is, I think we are definitely living in a time where most people feel like things are crumbling around them, and we're more aware of the suffering of humanity than ever before because of the media and being connected as a world community. At the same time, we are more inured to it. The merit of Sting's "Driven To Tears" with Miles Davis' "So What?" at first it was just a musical idea that Trey had, and I don't know that Trey sat down and thought of the depth of the story context, but I did. Maybe he did, too, but I think at first, it was just a musical decision he made because both were basically in the same harmonic modal template, but it's pretty deep to sing, "My comfortable existence is reduced to a shallow, meaningless party." In these times, to be able to sing that lyric, I can't imagine singing anything that feels more real to me. So often when you're singing the great American songbook, the songs are timeless, but they're timeless in a kind of general way. This really feels very specific to our times.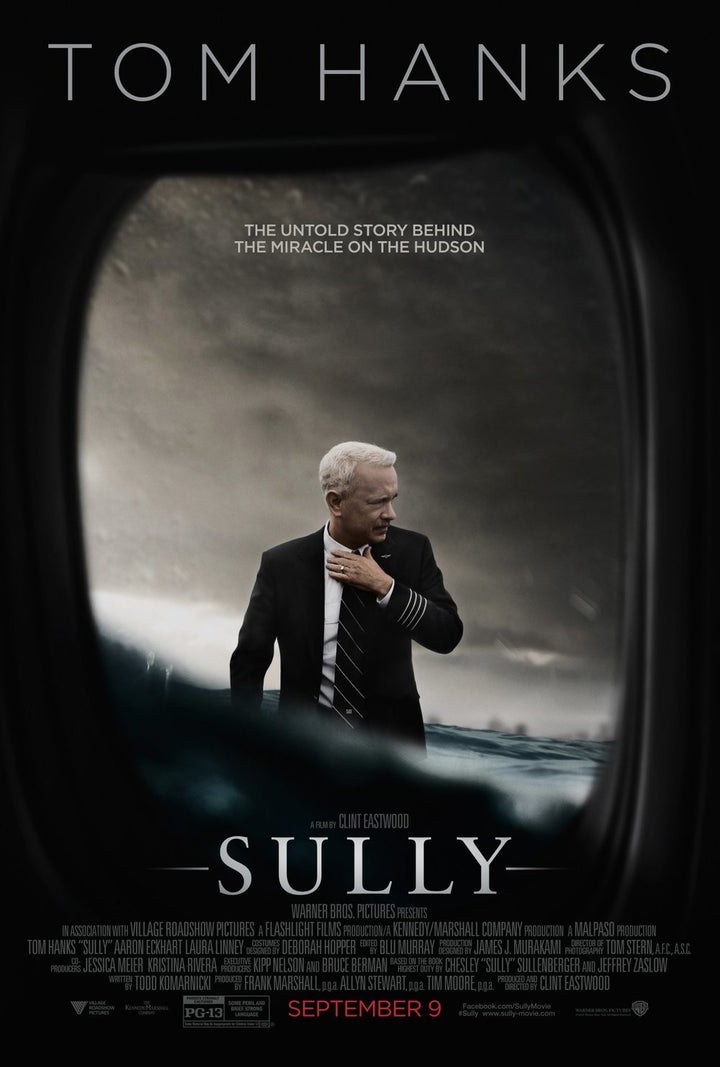 MR: You were connected to Clint Eastwood's film Sully, which Christian Jacob scored as well.
TS: We did it as a band and Christian did too. The credit for this thing is "Christian Jacob & The Tierney Sutton Band." Clint first approached me as a fan of the band and asked me and Christian to come see some of the ways that he had used tracks from our CDs in the rough cut of the film. We didn't know what he was asking at first. We just thought he wanted to maybe license the music or re-record a few things, but we rapidly came to realize that he wanted to try having the band score the film. I think he kind of lucked-out because neither he nor the producers knew that Christian is a brilliant orchestral arranger and writer as well. So we went into the studio with the band with literally forty eight hours' notice in real time with the film, Clint directing us, and our twenty-five years of experience collaborating together. Clint said what he maybe had in mind for a cue and we said what we had in mind and we would just do it. We did that over the course of two days, fairly improvisational and spontaneously. Clint had written a beautiful theme, Christian had written a few themes, and we jumped off of those. Then Christian wrote a gorgeous string reinforcement to those things and then later I wrote a lyric with a writing partner to one of Clint's themes. I also wrote a lyric to one of Christian's themes. It was a really incredible experience and very much a collaboration from beginning to end, with the band and with Clint. He was really present in the music every minute.
MR: Although he's been involved with musicals such as Jersey Boys, the masses don't really think of Clint Eastwood as "musical" beyond possibly Honkytonk Man. Most think of him as an actor and director. It's wonderful to discover how he works in the studio.
TS: It's really incredible. Clint was such a natural collaborator with us and this process that my band has been doing for twenty-five years. It's something he seemed to understand right from the get-go. In my first conversation, he asked me, because he has many of our records and has listened to us so deeply, "How do you guys do your arranging?" and I said, "We do it as a band collaboration." He said, "Well, maybe you could do something like that for me." I didn't really know what he meant at that time, but he meant, "Yeah, let's do this." The band had done a score for an independent film a few years before―maybe now it's been over ten years―so we kind of had an idea of how we might approach it. But we never dreamed that somebody would be willing to let us do it that way. He was right there. I think the producers were kind of shocked. I don't think they had any idea that he would be sitting there for ten hours with us, saying, "Now try it this way," "What if you start with bass?" It was really, truly a collaboration, from the beginning all the way through putting the music into the film.
MR: You and the band have been together for twenty-five years? What brought you all together?
TS: It was lucky circumstances. I think the two main points were that Christian Jacob and I both made the choice to move to L.A. rather than moving to New York, and we did it at basically the same time, '92 or '93. I think Christian moved here in '91 and I moved here the next year. I knew of him because we both lived in Boston at the same time and he was the best jazz pianist in Boston, which is really saying something. I had tried to hire him but it didn't work out at that time. When I came out here [L.A.], I rapidly met Trey Henry and Ray Brinker and asked them who they liked to work with on piano, and they said, "Christian Jacob." I said, "I know who that is!" We went into the studio for the first time to record twenty years ago in 1996, but we met and started working together in '92. There are so many great jazz musicians in New York that people know about. The jazz community here in L.A. is every bit as deep, but people don't know about it. Trey Henry, Christian Jacob, Kevin Axt, and Ray Brinker made the choice to live in L.A. to do different kinds of projects. If Christian had decided to move to New York―or if any of the guys in my band had decided to move to New York―they would've been poached by every great jazz musician known to man and they would have never been available to me. But they were here doing things in the studios and doing projects for TV, movies, and different people in L.A. That gave me a chance to deepen the relationship with them.
Then I signed with Telarc in '96 or '97 and we did our first CD. At that time, the great jazz pianist Oscar Peterson and the great jazz bassist Ray Brown were both Telarc artists and they listened to the first record I made with the band. They said to Telarc, "Let her record with her band. They're a great band." When Oscar Peterson and Ray Brown say, "This is a great band," the record label says, "Okay, we'll do that." We were able to make seven records over the next ten years as a band. That's kind of the dream that everybody wants, but if you don't have the opportunity to start a process and do it, you can't keep a band together. By 2004, we were getting quite busy, so we decided to incorporate. This was also the moment when Kevin Axt joined the band—Trey just had too much going on in LA to tour much so we needed two bassists. I also decided it was smart to make them my partners. I was already doing the business that way, but I thought, "I should really make this official and invest them as full partners in this process," because I felt they deserved it, and it just made sense. Since that time, The Tierney Sutton Band has done everything as a collaboration. We've made our business decisions and our musical decisions in consultation and with this kind of process. I think that's kept us together.
MR: And also I imagine success helped. Your music was featured in The Cooler.
TS: Yeah, but that was just me. Members of the band have played on a billion different soundtracks over the years.
MR: People might be surprised to find out you've already headlined The Hollywood Bowl, Carnegie Hall, The Kennedy Center and Lincoln Center. What's left? What are you wanting to do creatively that you still haven't done yet?
TS: I'm very, very grateful that I've been able to do the things I have. I'm really excited about having had this opportunity with Clint. He mentioned to me at the beginning of this process that Steven Spielberg listens to my stuff. That was kind of exciting, so I'd say the next one is Spielberg. Come on Steven, make an intimate film where you need some intimate vocals, man, and I'm there. Or any film. I'll "Ooh" in the background. I'm here for you.
MR: What advice do you have for new artists?
TS: In a way, it's really easy. I've been reading a book that a lot of people might know about called The War Of Art, by Steven Pressfield. It's a great book, and he talks about the difference between being an amateur and being a professional, and it's an interesting thing because if you're a professional, your goal is to do the work. You never think about whether you're going to be successful or not. Your goal is to do the work. You're more committed and you're less attached. What I've said for years to my students and different young artists is if you find a way to fall in love with the process, you're going to have a happy life. I have to say, I love the process. I love the process of making music with my band; I love the process of making music for Clint's film; I love the process for writing the lyrics. I love the process. It can be really difficult but I love it. If you love the process you're going to be happy.
MR: What advice would you have given yourself?
TS: I gave myself the same advice and it worked.
MR: Are there any projects that are on the back burner but you'd really love to get to at some point?
TS: Yes. I'm hoping to do a project with the great opera singer Natalie Dessay. She's a good friend and I'm doing some work with her on albums that she's doing of great American songbook material. She's an incredible artist and we've been talking about wanting to do a collaboration, so I really hope that will come to pass.
MR: Tierney, why do you think there are so few women in film music right now?
TS: I think the reality of sexism and how deeply entrenched certain things are is very difficult to see. We have our habits and men and women have such close relationships and every woman has a father or a brother or a son or lover and vice-versa. We're kind of treading this water that is very new. It's great that you're bringing it up because it certainly is true. My dear friend Nan Schwartz is one of the great composers and arrangers that I know. She's won a bunch of Grammys and I do work with her from time to time. I can't imagine that she hasn't gotten a lot of film work because she's as good as it gets. I know that there is this barrier there, and it's very, very difficult, but I think it's difficult all around. I think of somebody like Christian Jacob. This is the first film that he's orchestrated and he's brilliant at it. Film work and writing for film is the goal of so many people. I made up a joke years ago: How many jazz pianists are there in L.A.? None. They all want to write for film. Virtually every jazz pianist that I knew in this town―male or female―their real goal was to write for film. It's a very difficult thing to get into, so anything that's difficult to get into, just add "being a woman," and it's going to be even harder. That's unfortunately just a fact right now.
MR: But you really do feel it's a "right now" kind of thing and it's going to take a little bit more time but eventually, the atmosphere will change?
TS: I'm sure. I think we just have to learn different ways to respect each other in this world, between the races, the genders. We've got some big work to do, there's just no question about it.
Transcribed by Galen Hawthorne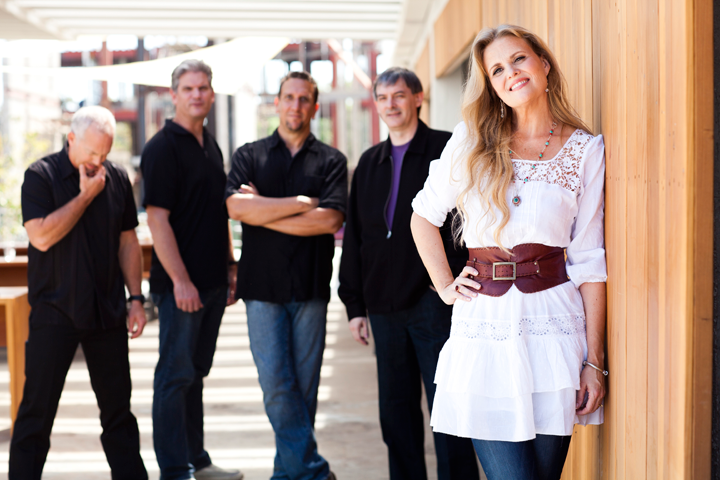 Popular in the Community