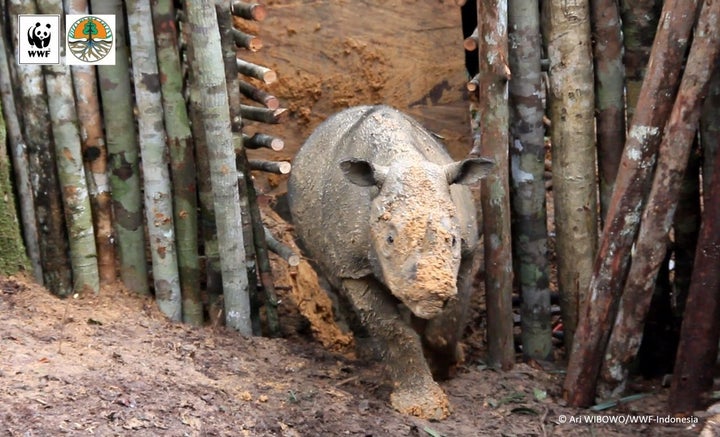 The World Wide Fund for Nature (WWF) captured the female rhino, named Najaq, in a pit trap in March. The goal was to move her to the relative safety of a sanctuary, away from the dangers of plantations and poachers. But this week, her story of survival and hope took a grim turn.
Indonesia's environment ministry told the AFP on Tuesday that the 4- or 5-year-old rhino succumbed to a leg infection. The wound appeared to have been caused by a snare from an earlier poaching attempt, WWF said.
"The sad death of this rhino reminds us of the tremendous challenges associated with protecting the Sumatran rhino population in the Indonesian part of Borneo," Arnold Sitompul, conservation director of WWF-Indonesia, told National Geographic. "[It] underscores why we need to continue our efforts with the strong support of the government and other experts to save the remaining population of Sumatran rhinos in the area."
Habitat destruction and poaching have decimated populations of the Sumatran rhino, a species once widespread in Asia. Today, fewer than 100 Sumatran rhinos are believed to still exist in the wild. All of them are in Indonesia, in either Kalimantan or the island of Sumatra.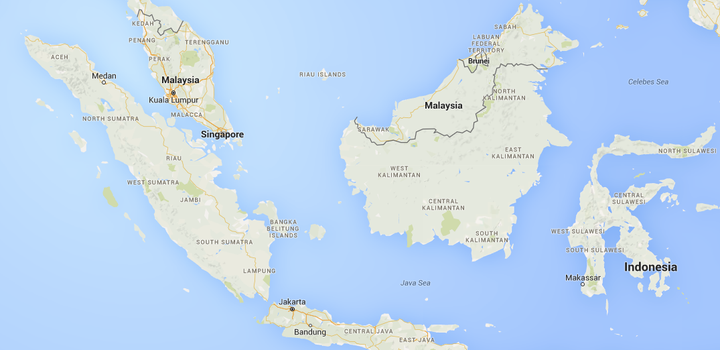 For years, it was assumed that the Sumatran rhino had gone extinct in Kalimantan. But in 2013, camera trap evidence suggested that at least a few of the species had returned. It wasn't until Najaq's capture in March, however, that conservationists could confirm their existence in the area.
"The death of this Sumatran rhino proves they exist on Borneo so we will continue protecting them," Tachrir Fathoni, a senior official at Indonesia's environment ministry, told AFP.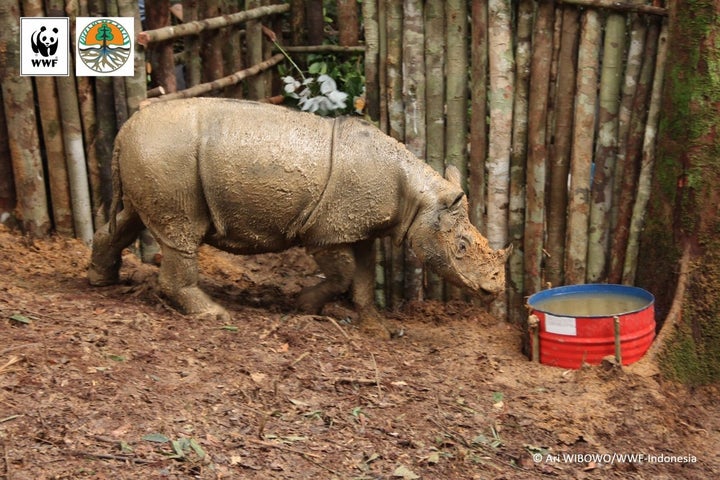 The Sumatran rhino is the smallest living rhinoceros. Covered with long hair, the critically endangered species -- also known as "hairy rhinos" -- are "more closely related to the extinct woolly rhinos than any of the other rhino species alive today," according to WWF.
Calling all HuffPost superfans!
Sign up for membership to become a founding member and help shape HuffPost's next chapter
BEFORE YOU GO