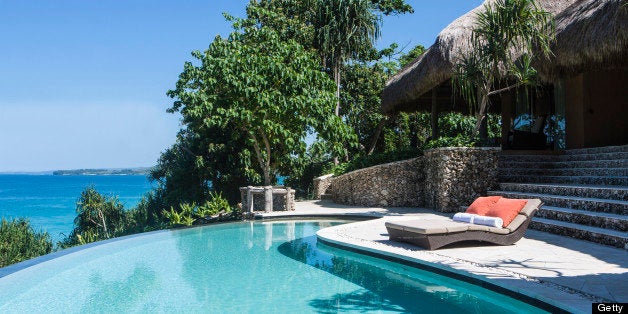 If you need to get away -- far, far away -- to a magical place completely different from anything you're used to, visit Sumba.
According to Lonely Planet, Sumba is one of the poorest islands in Indonesia, but an influx of government investment has brought recent improvements in infrastructure.
There is now a beautiful, exclusive resort called Nihiwatu for visitors to stay. Nihiwatu is about relaxation, appreciating nature, and experiencing culture. Surrounding it are Stone Age sites and traditional villages that have remained unchanged for centuries. You can fish, surf, or dive right on the resort's beach, and you'll be surrounded by tradition -- "sometimes buffalo are led down to this beach to be washed, and when the tide draws back over the reef, villagers emerge to gather seaweed, urchins and crabs," according to Condé Nast Traveler.
Click through the slideshow below to see why this place is worth a visit!
Related
Before You Go

Sumba, Indonesia