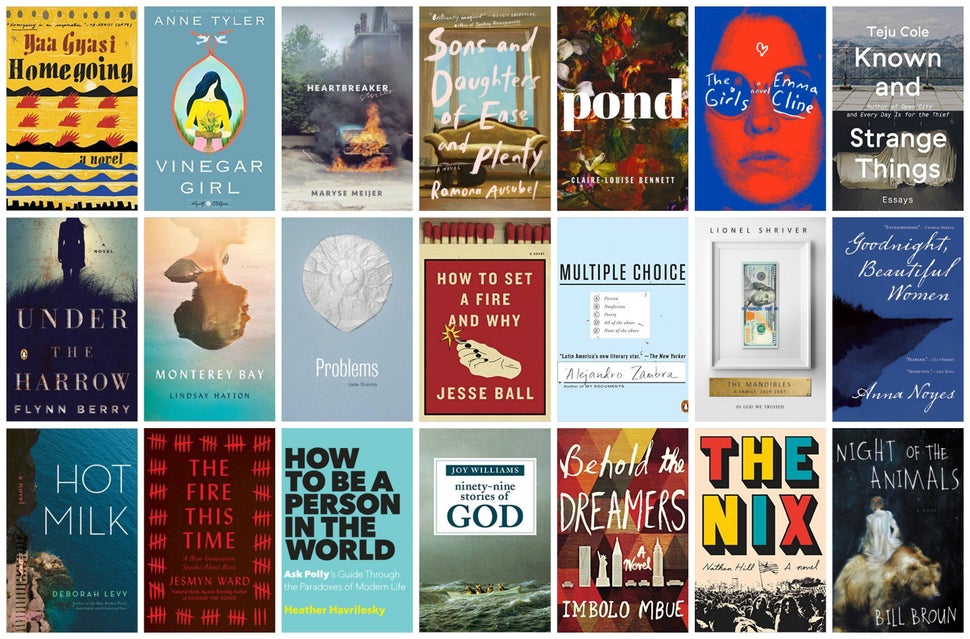 This summer, in addition to the obvious 2016 warm-weather pastime of drinking watermelon water while listening to "Lemonade," we're looking forward to reading new books! Because, although we are big proponents of couch lounging, reading in the grass while using a book to shield your eyes from the sun has its particular joys.
Thankfully, there're a lot to choose from. It may not be the summer of "the next next 'Gone Girl,'" but there's a meticulously wrought new thriller out in June, one that examines a violently broken relationship between sisters. There's also a wry adaptation of Shakespeare's "Taming of the Shrew," a screwball story set in 2052, and a new slate of advice columns from Heather Havrilesky, aka Ask Polly. Choose wisely, dear readers; in our opinion, you can't go wrong with one of the following.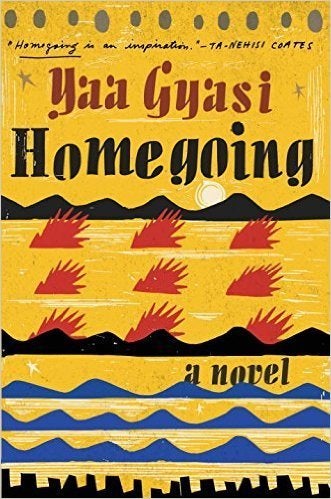 Homegoing by Yaa Gyasi (June 7)
Though the consequences of the African slave trade have been horrific, profound and undeniable, it can be difficult to grasp the scale -- how widely the effects reached through geography and generations. In this ambitious debut, Gyasi maps out the wide-reaching aftermath, following two branches of a family tree -- one daughter married to a British colonizer in Ghana, the other, unbeknownst to her sister, sold into slavery in America -- over the course of several generations. -Claire Fallon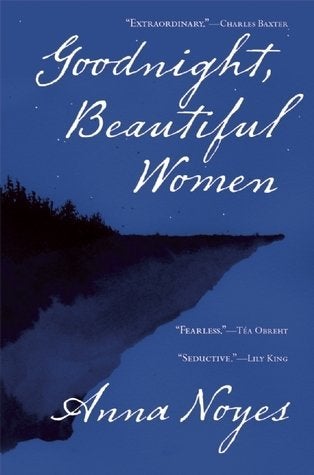 Goodnight, Beautiful Women by Anna Noyes (June 7)
If Charles Baxter endorses a short story collection, you know it's worth checking out. In the case of Anna Noyes, the praise is well-deserved; she writes poignantly about women of all ages and economic backgrounds coming together and drifting apart in New England. The stories are loosely connected, demonstrating how the rippling effects of one event, of one lie, can reach farther than imaginable. –Maddie Crum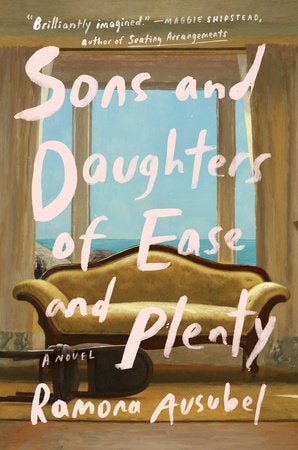 Sons and Daughters of Ease and Plenty by Ramona Ausubel (June 14)
Ramona Ausubel's second novel begins charmingly: a family relaxes on Martha's Vineyard, without a care. Fern, one of the book's protagonists, bakes and gardens, feeling like "a mother and a wife and herself all at once." What a feeling to aspire to! But this dream-state dissolves in a puff, as the family learns that they're out of money. Learning quickly that their morals rested on their comfort, Fern, her husband, and her children readjust, and not smoothly.  –MC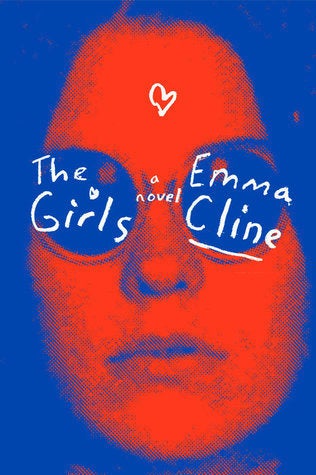 The Girls by Emma Cline (June 14)
The Girls: It's a bold title that promises to appeal to half of the population, to any young woman, or any woman who has ever been young. It's Emma Cline's first novel, and its first few pages carry the same intoxicating energy catalyzed by its catchy title. Its introspective heroine notices a group of young women who exuded "prettiness and ugliness at the same time," and quickly becomes wrapped up in their world, too distracted by its allure to notice its dangers. –MC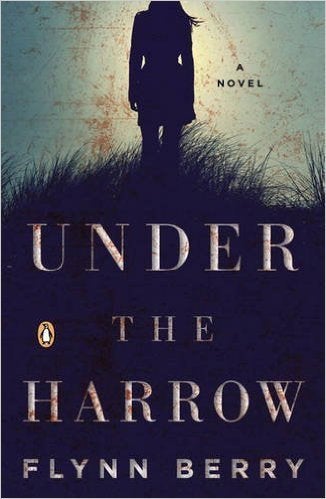 Under the Harrow by Flynn Berry (June 14)
A quick read that envelops you in its suspenseful plot from the first page, Under the Harrow is the first book by Flynn Berry and it's already racking up praise. It's the story of Nora, who learns that her sister Rachel has been murdered and takes it upon herself to abandon her own passions to solve the mystery. It's not solely a plot-fueled thriller, though: Berry's sentences are spare and biting. -MC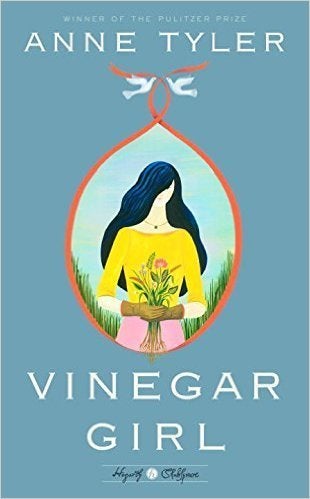 Vinegar Girl by Anne Tyler (June 21)
Shakespeare's stories may be timeless, but that hasn't stopped generations of writers from updating his stories with contemporary re-writes. The latest additions are published by Hogarth and written by authors whose usual thematic choices align with specific plays. So, Gillian Flynn will recast the thrilling "Hamlet," and Margaret Atwood will reframe "The Tempest" in light of climate change. Anne Tyler seems a perfect fit for the problematic "The Taming of the Shrew," a play that questions gender expectations, but in doing so reinforces them. Her Baptista is an absent-minded professor, her Kate a responsible teacher who finds herself in charge of her family's daily affairs. –MC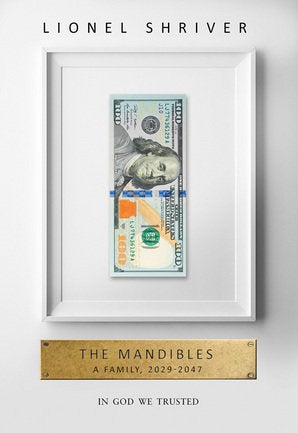 The Mandibles by Lionel Shriver (June 21)
What if the 2008 financial crisis had sent the United States over a cliff, without any real hope for a true recovery? Shriver, the acclaimed author of We Need to Talk About Kevin, imagines a grim future in which the worst does happen -- the government defaults on its debt, the dollar collapses, and runaway inflation destroys families' savings. For an American readership bracing for a potential Trump presidency, this might feel all too real, but the scrappy coping strategies of the quirky family at the novel's heart might offer some reassurance of the human will to survive. -CF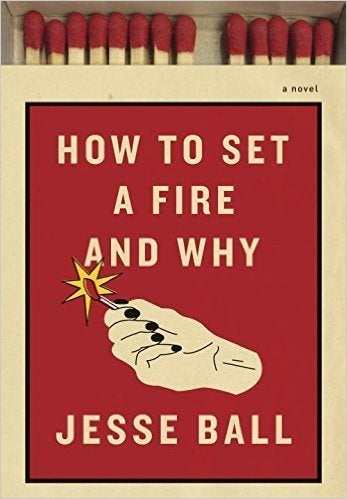 How to Set a Fire and Why by Jesse Ball (July 5)
Jesse Ball began his writing career as a poet, which explains a lot. His novels Silence Once Begun and A Cure for Suicide are both spare and elliptical, frog-hopping from scene to scene, making stories that aren't plot-driven into page-turners. How to Set a Fire and Why seems to be no exception; it's told by a teenage protagonist who can't manage to stay in school in spite of her knack for seeing straight through to the truth that underlies things. She's a lovable misfit worth hanging out with. –MC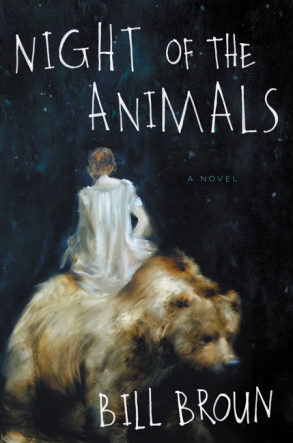 Night of the Animals by Bill Broun (July 5)
Set in the near-future -- 2052, to be exact -- Bill Broun's curious novel follows a homeless man around London as he contemplates freeing animals from London's zoo. Cuthbert Handley suffers from hearing imagined voices, but he explains the phenomenon neatly: he's in touch with the inner lives of animals, who speak to him directly. In prose that employs a variety of British dialects, Broun composes a story that's engaging not only for its strange plot, but for its inventive use of language, too. Plus, Mary Gaitskill calls it, "the most beautiful, strange novel I've read in years." –MC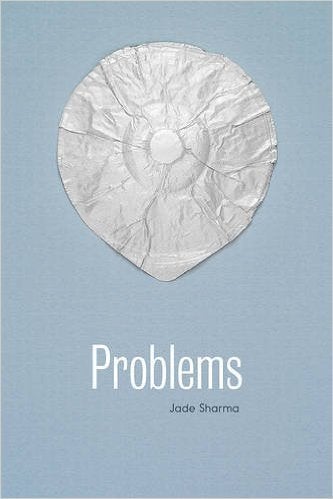 Problems by Jade Sharma (July 5)
A slim novel about a woman with self-destructive impulses and a bit of a heroin habit, Problems reads with the loping ease of a dark, mordant reverie. The narrative of the protagonist, Maya, drifts with the stream of her consciousness from why she got married to how she makes tea to what her mother's MS is like, but thanks to Sharma's blunt yet elegant prose, the effect isn't scattered or disorienting -- it's intoxicatingly human. -CF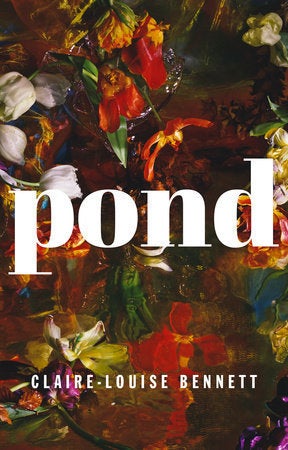 Pond by Claire-Louise Bennett (July 12)
The peculiarities of everyday life -- the texture of an overripe banana, say -- are given weight and meaning in Bennett's novel, which was originally published in Ireland with much success. A woman waffles between childhood memories and droll daily observations that together form a picture of a woman living a quiet, independent life. –MC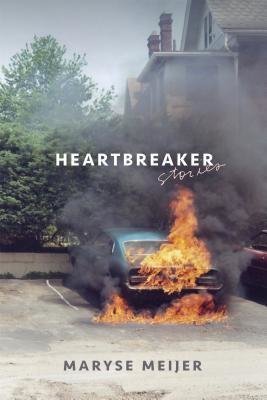 Heartbreaker: Stories by Maryse Meijer (July 12)
Lindsey Hunter, the author of the sharp, dangerously wrought novel Ugly Girls, calls Heartbreaker "a scowl of a book, a gleaming, hungry mouth, a chomp." Which is to say that Meijer's stories are intense and threatening, with language that invigorates the senses. Like the writers of her ilk -- Hunter, Amelia Gray, Laura van den Berg -- Meijer makes the dangers of girlhood come alive, crafting characters who flirt with violence. -MC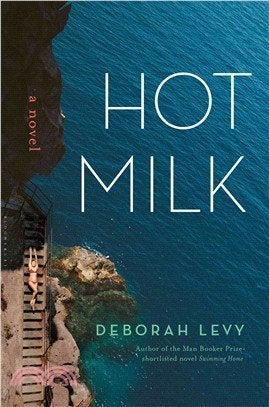 Hot Milk by Deborah Levy (July 12)
"The oldest star is about 13 billion years old but the stars on my screen saver are two years old and made in China," Deborah Levy writes in the opening scene of her new novel. The protagonist's computer screen has just broken after a rough tumble, and as usual, Levy takes an ordinary annoyance and morphs it into a universally felt travesty. The novel centers on Sophie, a fledgling anthropologist, and her mother Rose, who suffers from mysterious limb paralysis. The two are spending time in Spain, consulting with a physician who may be able to cure Rose, and in the meantime, Sophie reflects on illness, caretaking and the illusion of control perpetuated by the Information Age. –MC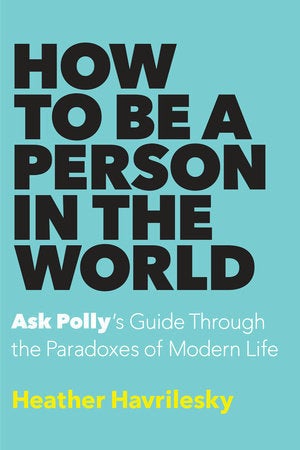 How to Be a Person in the World by Heather Havrilesky (July 12)
Heather Havrilesky has made a name on The Awl and, now, NY Mag's The Cut, as the tell-it-like-it-is personal advice sage to lost millennials, would-be artists, and mournful singles -- and that name is Polly. Fans of her verbose, caps-locky, profanity-studded, tear-jerking advice columns, which tend to meander through moments of personal reflection and heartfelt commiseration before landing on emphatic advice, will be treated to a book in the Ask Polly series this summer. The book includes some favorites, but also a whole mess of new material. Get ready to adult. - CF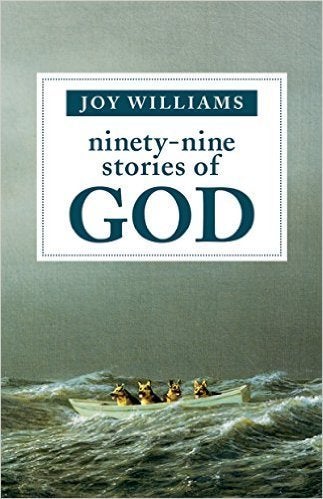 Ninety-Nine Stories of God by Joy Williams (July 12)
The cover of Joy William's slim new story collection is perplexing: four German Shepherds sit contentedly in a rowboat, lost, it seems, on a rough sea. The dogs look content enough, even though there's no land or sun in sight. Like Williams's stories, it could be a parable for the aimlessness of existence, and the strange and quiet joys we find while drifting. Packaged as super-short flash fiction, Williams's already spare style takes on the dreamlike nature of Lydia Davis' weird and wonderful stories. -MC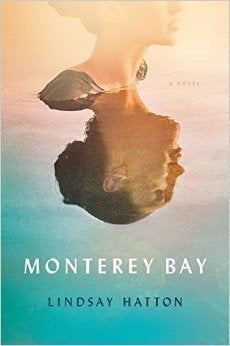 Monterey Bay by Lindsay Hatton (July 19)
Plunge right into 1940s Monterey, and the Cannery Row made famous by John Steinbeck, in this historical novel about famously charming biologist Ed Ricketts. In limpid prose and acutely captured sensual detail, Hatton tells the story of 15-year-old Margot Fiske, who arrives at Cannery Row with her entrepreneurial father, but snarls up his plans by getting mixed up with Ricketts -- first as his sketch artist, then as his lover. -CF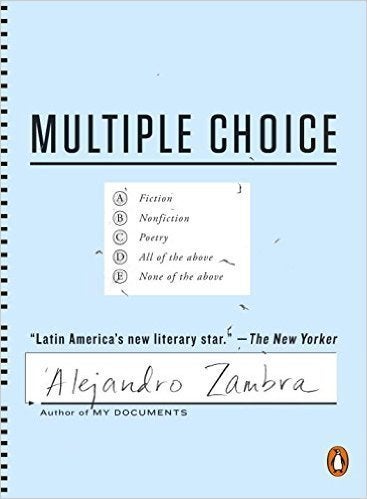 Multiple Choice by Alejandro Zambra (July 19)
Every student who's labored over standardized tests has questioned whether these multiple choice barrages can show anything about what we know and how we think about literature and the world around us. Zambra takes that frustration and flips it into a brilliant, book-length meditation on the limits of meaning, or the lack thereof. Formatted as an SAT-style test, Multiple Choice uses the form of the dreaded standardized test to create a philosophical playground for readers that's anything but standard. -CF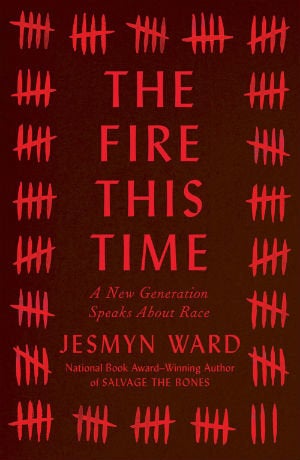 The Fire This Time edited by Jesmyn Ward (August 2)
Seminal essayist James Baldwin has been thrust back into mainstream parlor conversation this year with the runaway success of Ta-Nehisi Coates' powerful Between the World and Me, a book that drew comparisons to Baldwin's The Fire Next Time. Now, novelist and memoirist Jesmyn Ward is, in turn, carrying on Baldwin's legacy of writing fearlessly and evocatively about race in America. Ward introduces, edits and contributes to this anthology, inspired by the country's recent racial turmoil and the comfort she found in The Fire Next Time, which also features essays from brilliant writers such as Edwidge Danticat, Rachel Kaadzi Ghansah, Kiese Laymon, and Claudia Rankine. -CF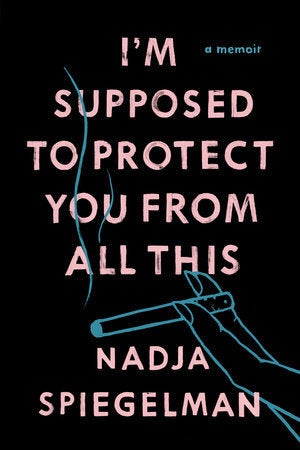 I'm Supposed to Protect You From All of This by Nadja Spiegelman (August 2)
"They fuck you up, your mum and dad. / They may not mean to, but they do," wrote the inimitable Philip Larkin. In less succinct but equally profound fashion, this memoir by the daughter of Art Spiegelman (the cartoonist behind Maus) and French art director Françoise Mouly illustrates how even the most well-meaning parent passes down trauma and unwittingly reenacts painful dynamics with his or her children. For any mother or daughter who's longed for the perfect relationship, yet seen it dangling tantalizingly out of reach, Spiegelman's perceptive and poetic family memoir will be a salve. -CF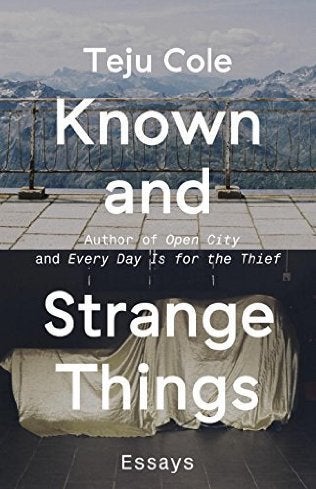 Known and Strange Things by Teju Cole (August 9)
Cole, the author of the novels Open City and Every Day Is For the Thief, fuses quotidian observations about a character's surroundings with weightier thoughts about the places he explores. Open City is narrated by a man exploring New York City on foot; Every Day Is For the Thief follows a man who returns to Nigeria, noting how it's changed, and how it's stayed the same. Cole, then, is a master observer, so his essays are sure to be a pleasure. They range in subject matter from photography to literature, and each is brief yet thorough. –MC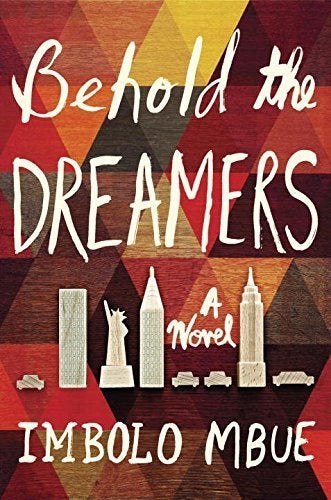 Behold the Dreamers by Imbolo Mbue (August 23)
Born and raised in rural Cameroon, educated at Rutgers and Columbia, and then devastated, along with her budding family, by the financial crisis, Imbolo Mbue has lived the story she tells in her poignant debut novel. It opens in 2007, when diligent Jende is hired as a chauffeur by a Lehman Brothers executive, and he and his wife Neni and their child are able to begin building a fabled American immigrant's story of success through persistence and opportunity. The coming of the economic collapse, and the family's close entanglement with their employers' personal lives, looks to dash their dreams. -CF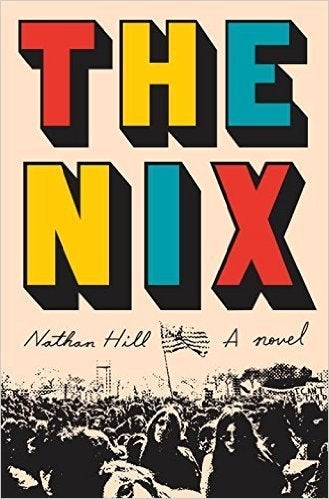 The Nix by Nathan Hill (August 30)
This doorstopper of a debut novel arrives on the scene with plenty of marketing muscle from its publisher Knopf behind it. The slyly funny, observant novel ranges from 1960s Chicago to the present-day, examining the mysterious forces that operate within families and individuals, sharply satirizing the all-too-familiar foibles of contemporary politics and mass media. -CF
Calling all HuffPost superfans!
Sign up for membership to become a founding member and help shape HuffPost's next chapter
BEFORE YOU GO
PHOTO GALLERY
Adult Coloring Books For Everyone