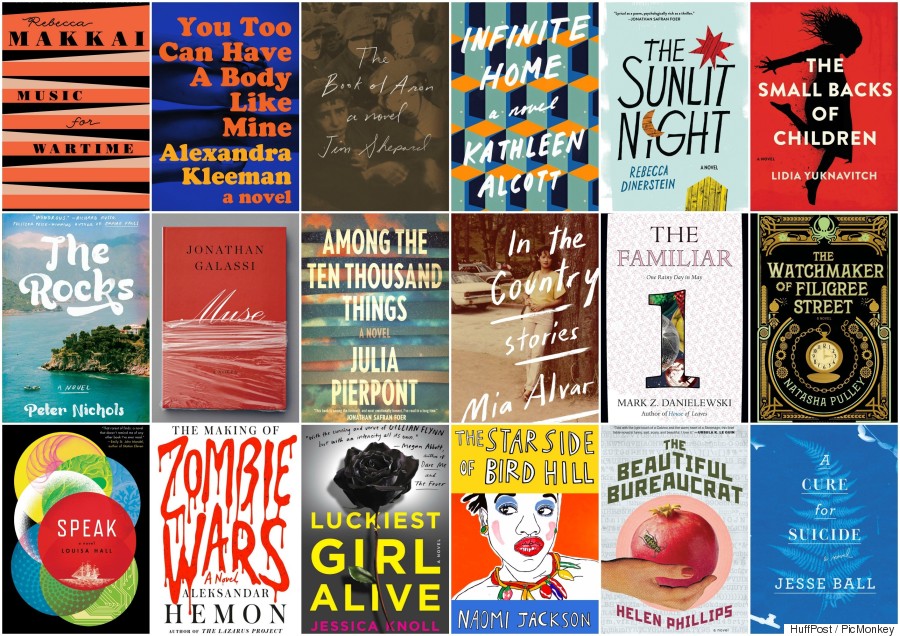 The year 2015 has already given us a new Toni Morrison masterpiece and a brilliant sophomore opus from Hanya Yanagihara, as well as a few dazzling debuts, but the summer ahead looks no less promising. We've compiled a few of the enticing reads we're most excited for in the next few, hopefully warmer, months.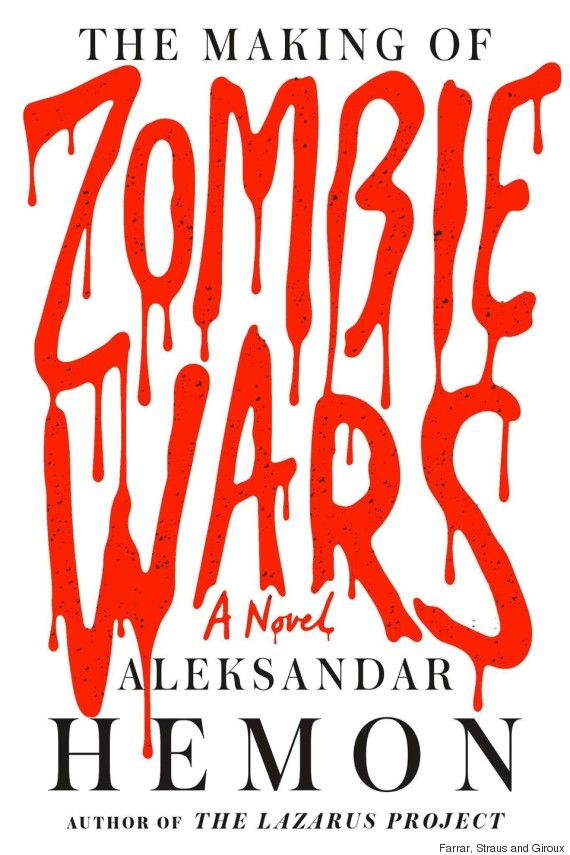 The Making of Zombie Wars by Aleksandar Hemon -- May 5Everyone who loves beautiful fiction probably already has the release date of Hemon's new book penciled into their calendars (it's been moved up from an initial May 12 date) -- but if you don't, mark it down now. While his Lazarus Project transformed the true story of the 1908 murder of a Jewish anarchist into the framework for a bittersweet exploration of inescapable loss and rebirth, Zombie Wars promises to use his wit and verbal adeptness for lighter ends. The plot: An aspiring screenwriter with a promising project takes a few wrong turns, and suddenly his life is in utter chaos.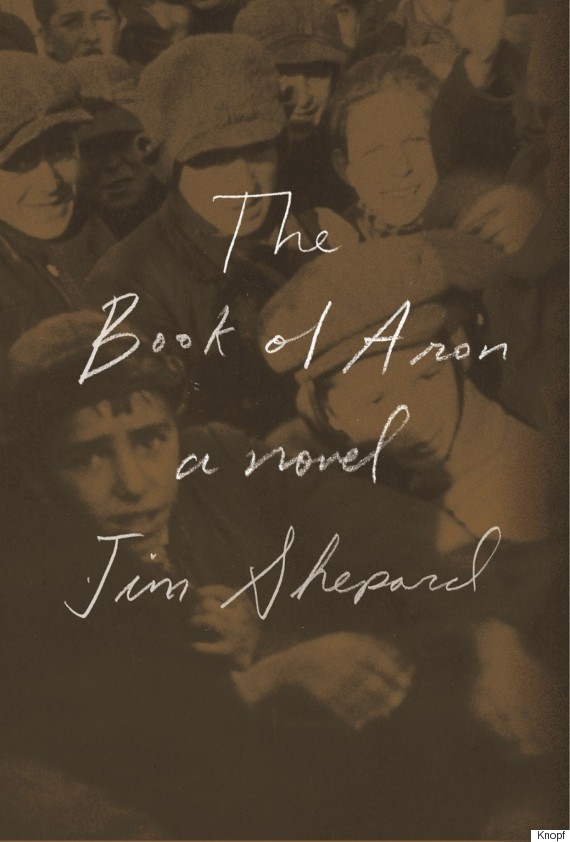 The Book of Aron by Jim Shepard -- May 12Shepard has been publishing novels since the 1980s, but more recently has become known for his darkly funny, painstakingly researched short fiction. His new novel takes up a major challenge: It tells the story of a young Jewish boy, Aron, navigating a violent, disease-ravaged ghetto in German-occupied Poland during World War II.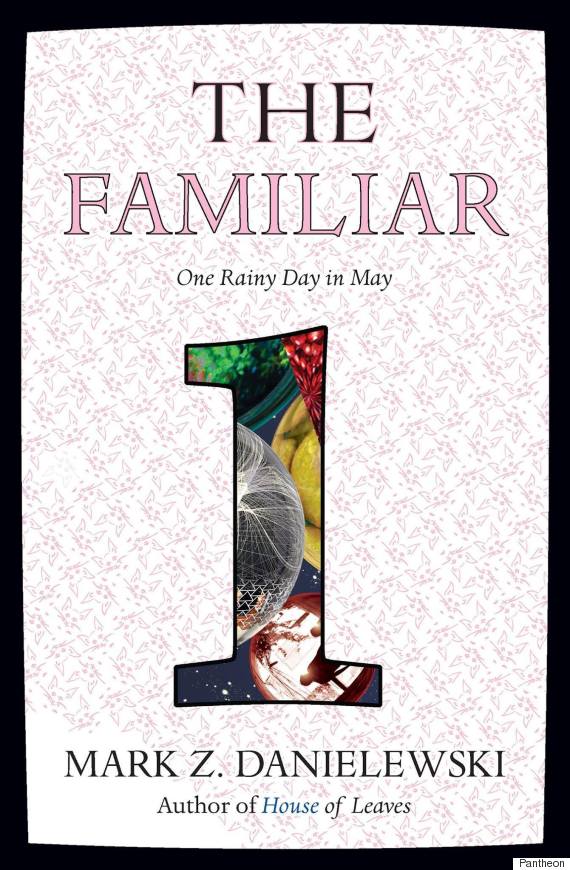 The Familiar: Volume 1 by Mark Z. Danielewski -- May 12The House of Leaves author is back with yet another text-art riddled story. The story begins "one rainy day in May," when a 12-year-old named Xanther is hesitantly studying up on math while riding in the car with her dad. As the storm brews, the font describing the rain grows bigger, per Danielewski's typical tinkering with text. Xanther's story is the nexus for a score of others, and the author's fragmented means of storytelling proves as fresh and compelling as ever.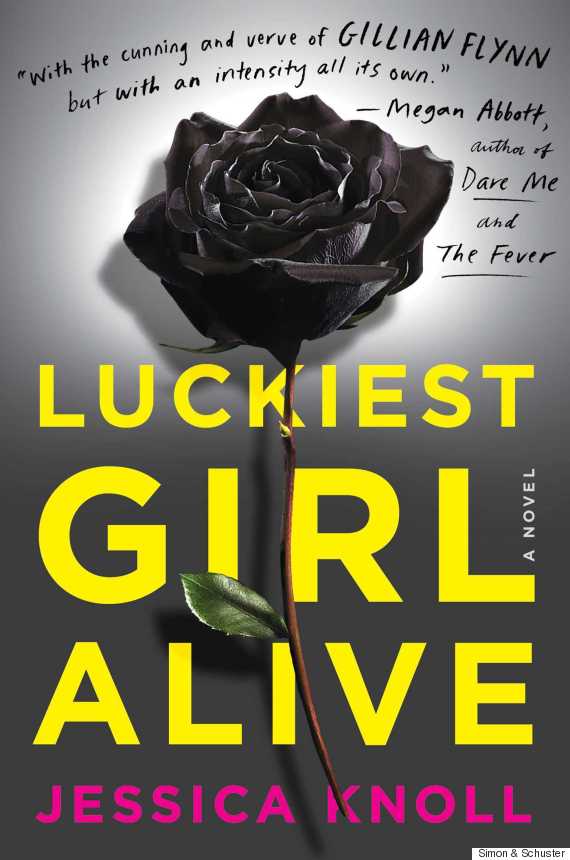 Luckiest Girl Alive by Jessica Knoll -- May 12Author Jessica Knoll says in her debut book she was aiming to craft a female version of Don Draper and other self-made male heroes, and she's done so with Ani, who appears to have it all -- a job she loves and a fiance she adores just as much. She might've been bullied at prep school, but her post-grad life seems, mostly, to have redeemed the hardships she's endured. But her glossy life may not be exactly what she's led others to believe it is.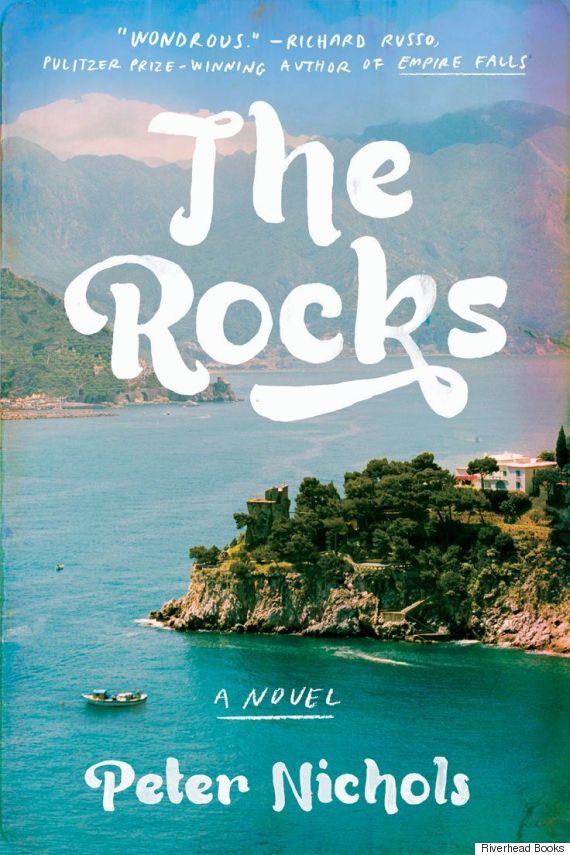 The Rocks by Peter Nichols -- May 26Not all beach reads bring to mind the serene atmosphere of a languid resort town -- some are packed with page-turning violence. But Nichols's novel, set in Mallorca, a sleepy Mediterranean spot, is a perfect escape. The story centers on the romantic relationships between four individuals who try to learn from each other's mistakes. With calm breezes that recall the halcyon days of summer vacations, The Rocks promises a pleasant reading experience.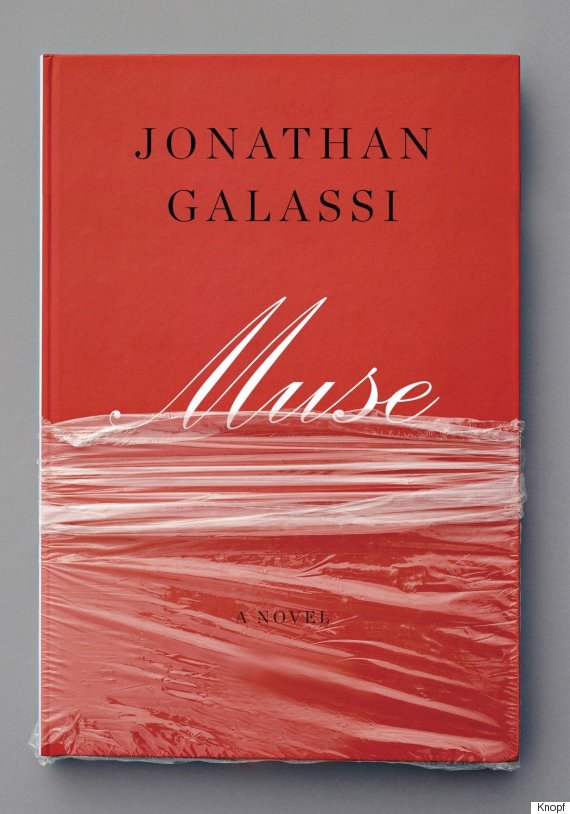 Muse by Jonathan Galassi -- June 2Even if you've never heard his name, Galassi has already had a major impact on your reading list: He's the president and publisher of prestigious publisher Farrar, Straus and Giroux, as well as an acclaimed poet and translator in his own right. For the first time, he's melding his in-depth knowledge of the publishing world, his way with words, and his experience working with exceptional fiction. His debut novel, set in a publishing scene much like Galassi's own, dramatizes the artistic intrigue of a professional (and perhaps romantic) triangle between a gifted poet and two powerful publishers.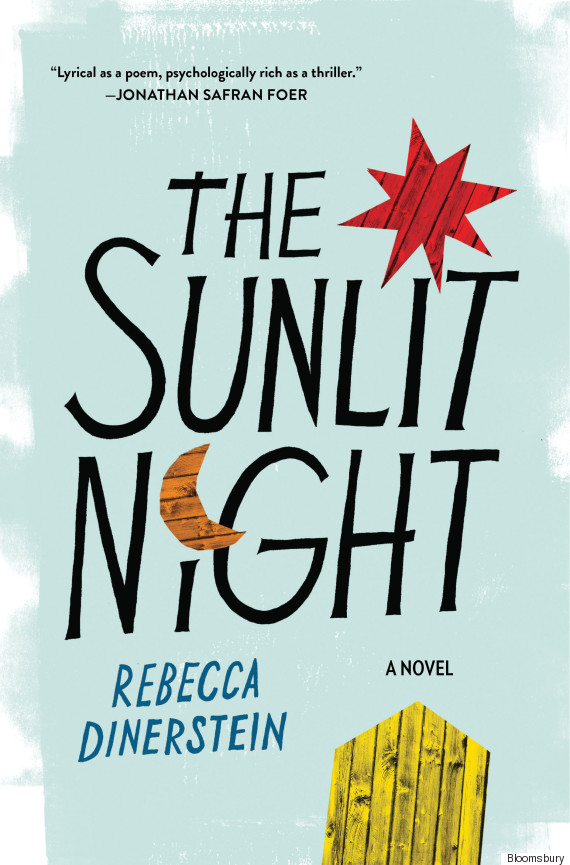 The Sunlit Night by Rebecca Dinerstein -- June 2Written while Dinerstein secluded herself on an island in the Norwegian Sea, where the sun never sets for months at a time, this debut choreographs the meeting of two lost souls in the desolate, sunlit landscape of the Far North. Dinerstein has previously published a collection of English-Norwegian poems, suggesting she may bring the lyrical delicacy and cultural understanding needed to make this story sing.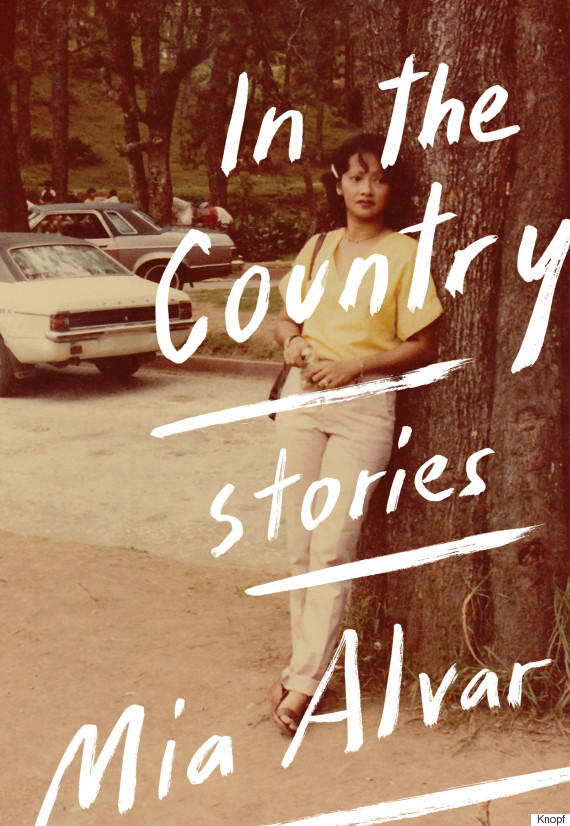 In the Country by Mia Alvar -- June 16Alvar was born in Manila, and now lives in New York City. Her debut collection explores this trajectory in nine stories focused on the Filipino diaspora. In one, a student from the Philippines longs to write fiction; in another, a journalist and a nurse make their way through the upheaval of the 1970s labor riots. Alvar delves into the multifaceted immigrant experience, one compassionately drawn perspective at a time.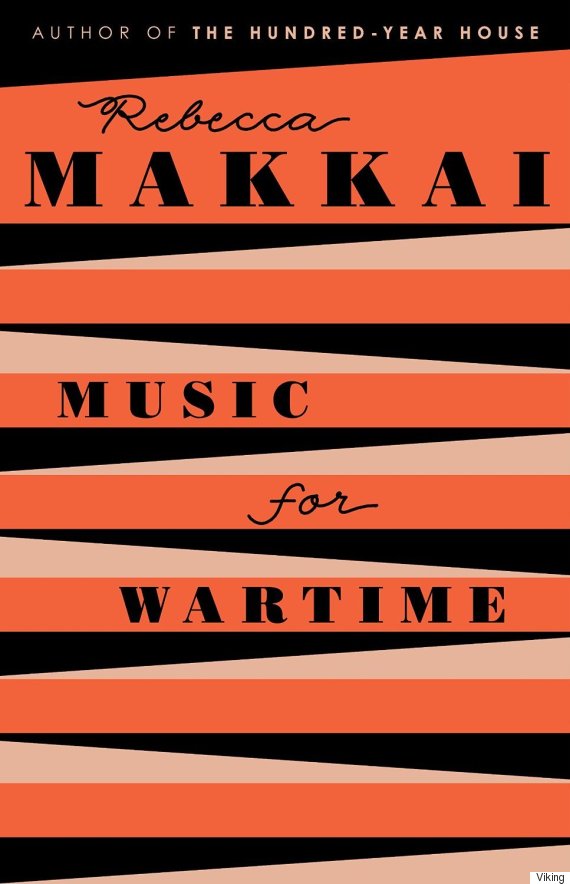 Music for Wartime by Rebecca Makkai -- June 23Makkai proved in her most recent novel, The Hundred-Year House, that she's capable of crafting alluring, interwoven character studies. In Music for Wartime, she's penned a series of short stories -- three of which are based on legends from Hungary, where her family hails from. Spanning Berlin, Romania and present-day America, where true love can be found in front of a live audience, her short stories are as moving as they are varied.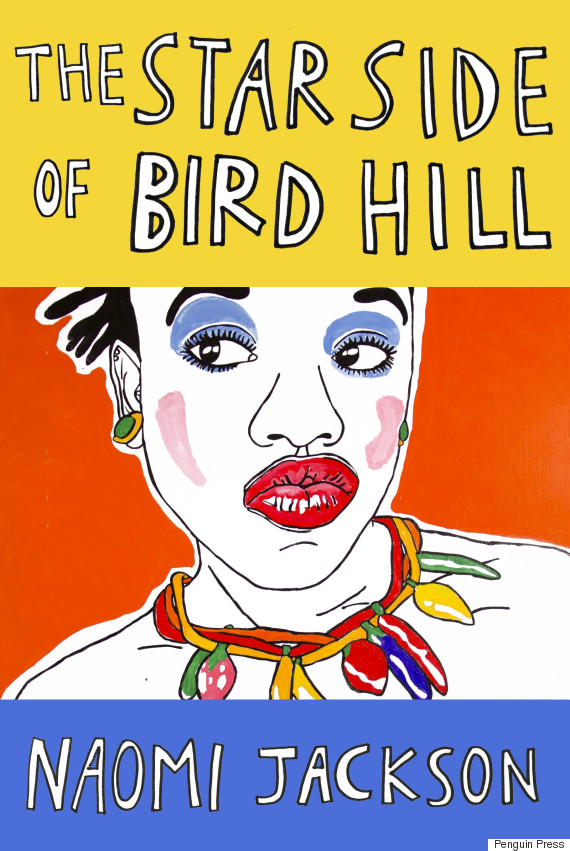 The Star Side of Bird Hill by Naomi Jackson -- June 30Jackson finished this buzzed-about debut novel after she was awarded the Maytag Fellowship for Excellence in Fiction while at the Iowa Writers' Workshop. It follows two sisters torn between their two homes -- Barbados and Brooklyn -- and coming to terms with their complicated but rich family history.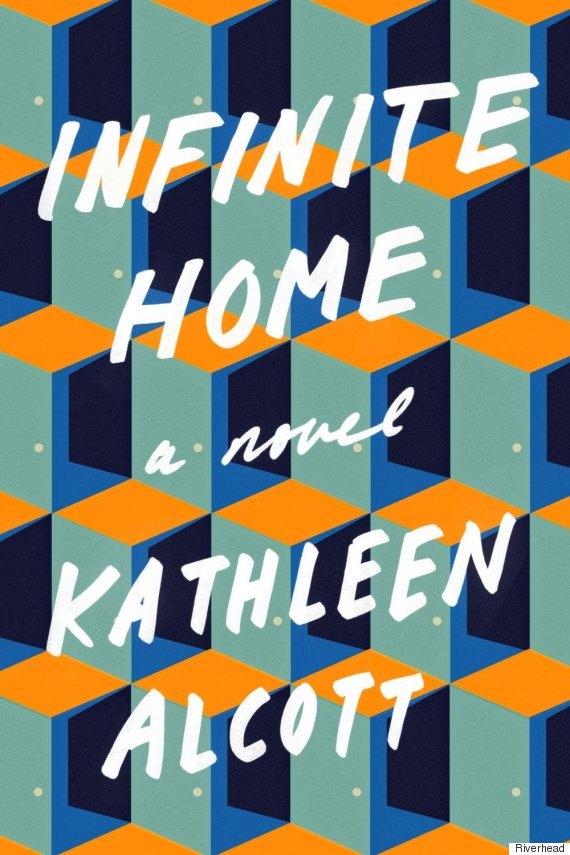 Infinite Home by Kathleen Alcott -- Aug. 4Novelist Katheen Alcott calls into question what "home" really means -- is it a physical space populated by the belongings you acquire, or a state of mind achieved when you're surrounded with those you feel most at ease with? In Infinite Home, she posits that it's somehow both. When landlord Edith's Brooklyn apartment becomes under threat, she and her ragtag crew of tenants are forced to relocate, and reevaluate what matters most to them.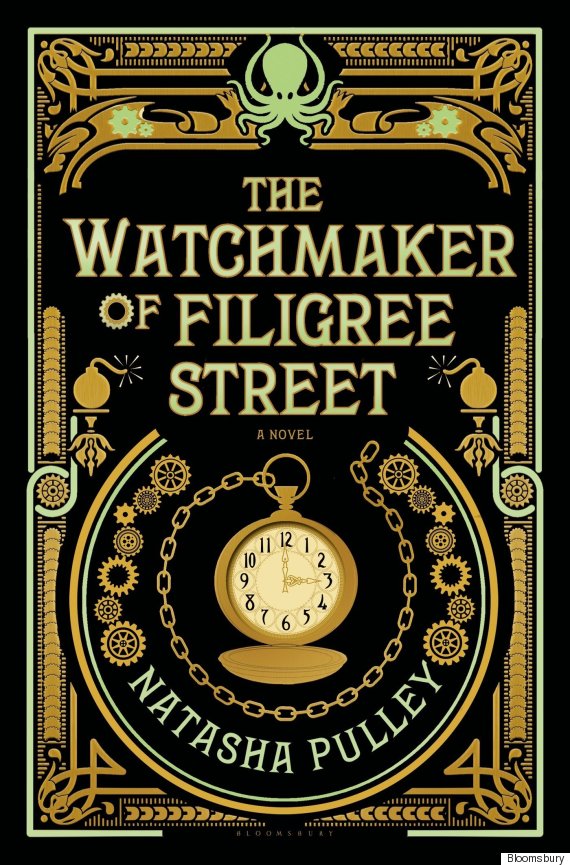 The Watchmaker of Filigree Street by Natasha Pulley -- July 2Fans of Harry Potter will recall Hermione's Time-Turner, the bewitched object that allows her to travel backwards -- to double up on the number of classes she can take, of course! The allure of the enchanted object is the foundation for Natasha Pulley's magical novel, about a telegraphist whose journey begins when a watch saves his life by warning him of a bomb.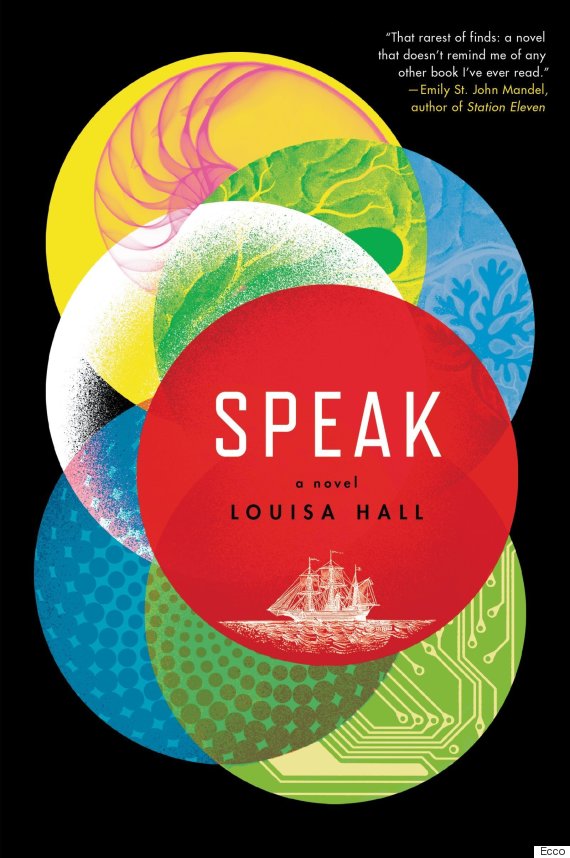 Speak: A Novel by Louisa Hall -- July 7Alan Turing's infamous test to determine whether a subject is communicating with a human or computer ensured his status as an icon in the history of science and artificial intelligence. But, as Louisa Hall examines in her novel, humans have their own shortcomings when it comes to language. She follows the lives of a Puritan diarist, a present-day girl fixated on chatting with a SmarterChild-like bot, and a handful of other characters who've acknowledged the rift between what we feel and what we say.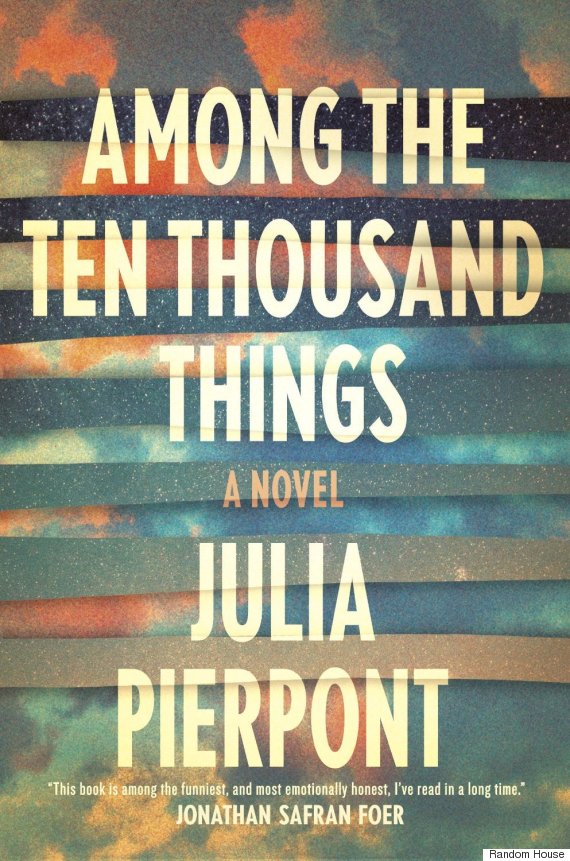 Among the Ten Thousand Things by Julia Pierpont -- July 7In her debut novel, Pierpont examines familial bonds from the perspectives of everyone involved -- unfaithful parents, and closed-off children. In the spirit of Meg Wolitzer's The Interestings, she discusses abandoned dreams, and what we can rely on when reality doesn't quite align with our rose-colored hopes.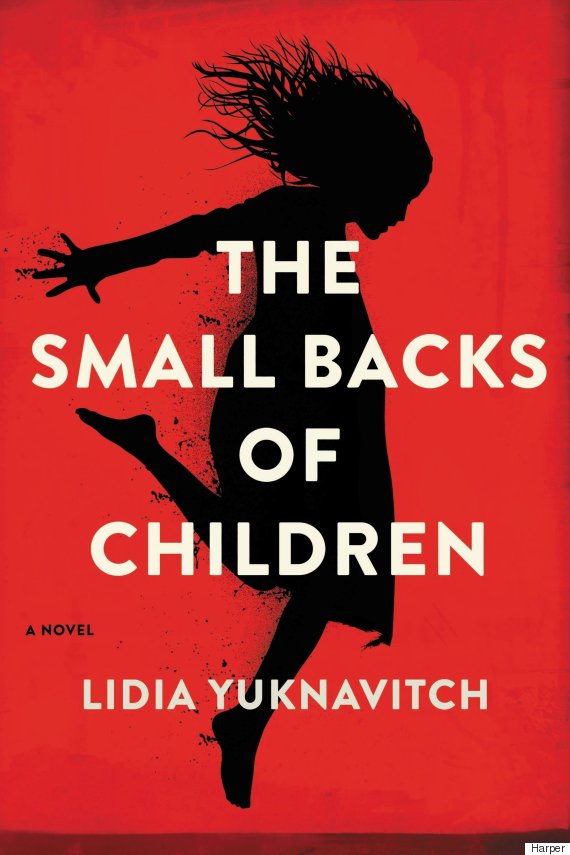 The Small Backs of Children by Lidia Yuknavitch -- July 7An explosion in war-torn Eastern Europe; an American photographer nearby to capture it on film; a writer who falls into a debilitating fixation on the photograph and the small girl it depicts scrambling from the blaze. Yuknavitch's second novel packs in action and intrigue aplenty, but it's no straightforward thriller -- her fiction brings together that raw physicality with a deeply intellectual dissection of the constructs we live by. The Small Backs of Children promises to leave us all questioning the way we live now.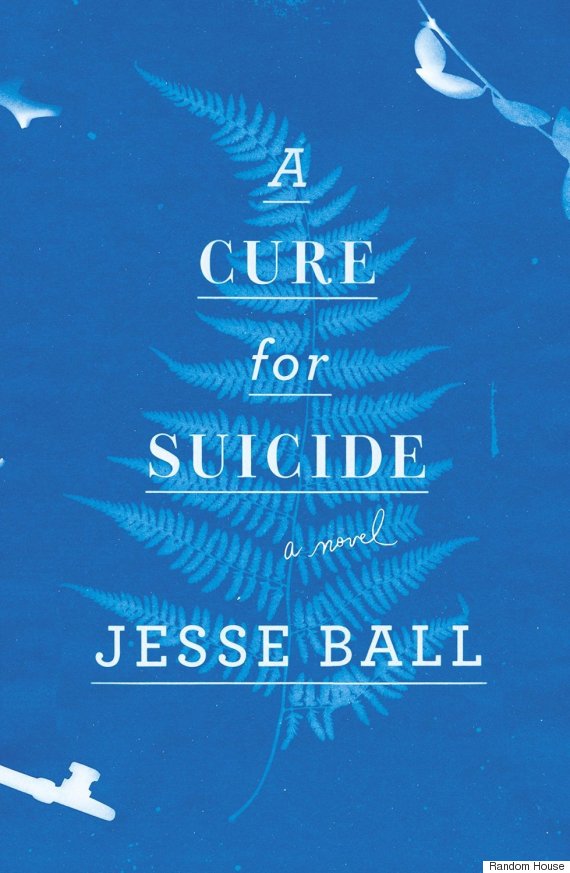 A Cure for Suicide by Jesse Ball -- July 21A poet by trade, Ball understands the economy of language better than most fiction writers today. His poignant Silence Once Begun uses each word and margin with precision, so his next book promises to interest those with a penchant for brevity. The story begins with a man who's relearning everything the way a child might, asking questions like, "What is a painting?" "What is imagination?" But soon, urged on by unpleasant dreams, he discovers the truth behind his state.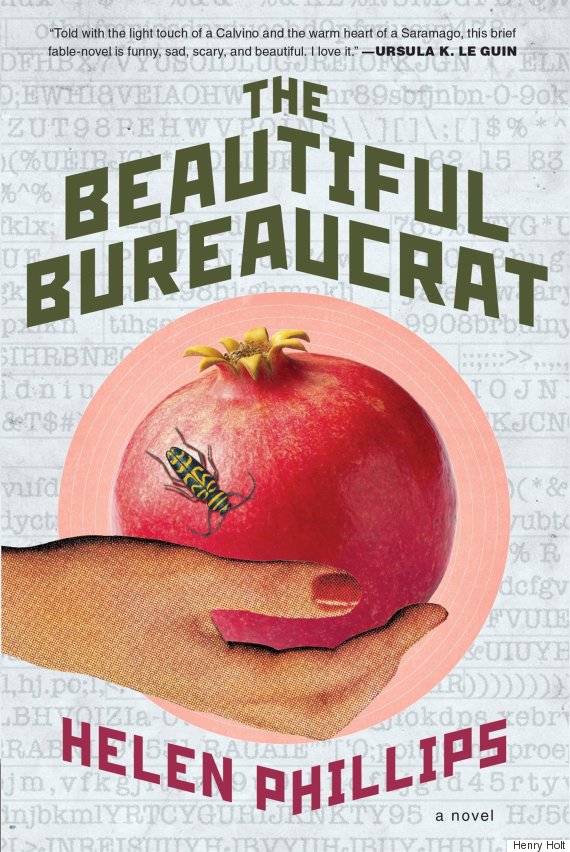 The Beautiful Bureaucrat by Helen Phillips -- Aug. 11If you've ever suffered through a mind-numbing clerical job, Phillips can sympathize; she was inspired to write her debut while laboring in data entry. The novel focuses on a woman toiling in a particularly grim data-entry job, desperate for the continuing employment but driven slowly toward insanity by the unsettling isolation of her environment and the apparent meaninglessness of her work. A little bit of Kafka, a little bit of The Yellow Wallpaper -- intriguing.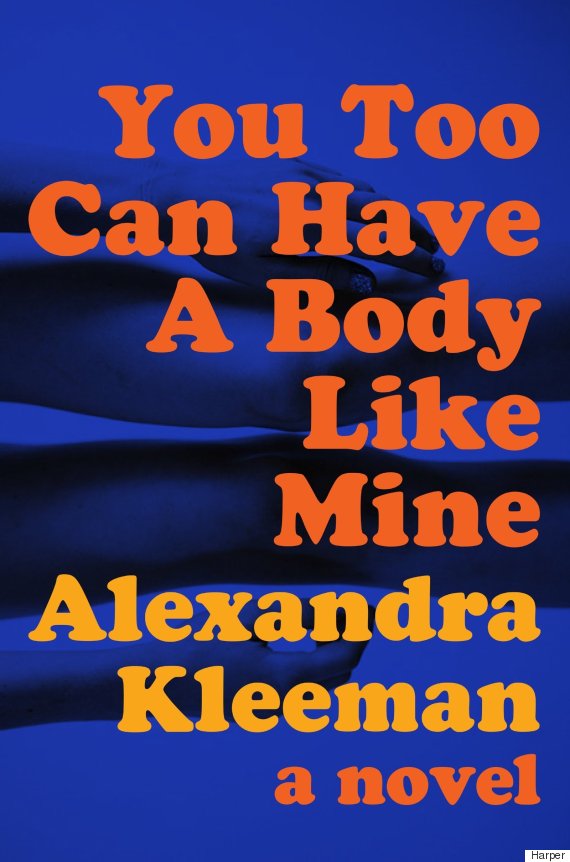 You Too Can Have a Body Like Mine by Alexandra Kleeman -- Aug. 25Kleeman hasn't published a novel before, but her stories have appeared in all the most prestigious journals -- The Paris Review, n+1, Guernica. Her darkly satirical debut lays bare the ravages of advertising-fueled culture and consumerism, through a purposefully distorted version of our reality. Fans of DeLillo, Pynchon and Shteyngart are advised to take note.
CORRECTION: An earlier version of this article incorrectly stated that Katheen Alcott is a debut novelist.
Related
Before You Go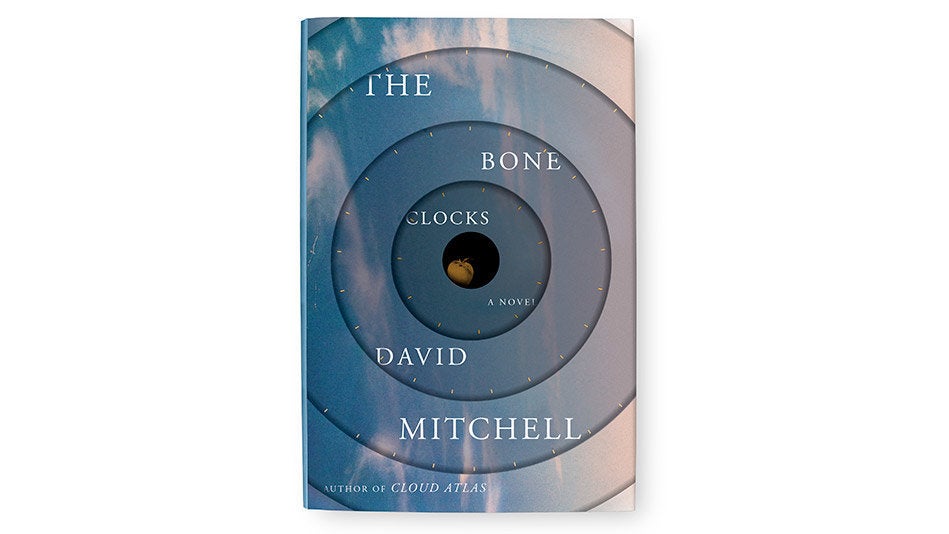 The Best Books Of 2014
Popular in the Community