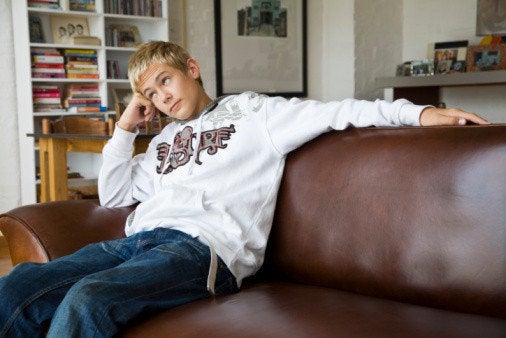 Ah, summertime. Those long, lazy days of sleeping in, lounging around and generally taking it easy. Who doesn't look forward to the end of the school year and the beginning of day upon day of doing absolutely nothing?
But as much as we enjoy the summer months, they can sometimes find us woefully unprepared for the inevitable moment when the sweet taste of freedom takes on the bitter taste of boredom. All those unstructured hours stretching out ahead can incite panic in a parent without a plan.
Don't let this happen to you. Once the novelty of wearing pajamas all day has worn off, be prepared with our list of 10 things you never thought of to combat summer boredom. Whether you're staying home or traveling far and wide, keep this list handy and you just might make it to fall with your sanity intact.
1. Slow Food: Just as school mornings can be hectic and rushed, summer mornings can be slow and relaxed. Take advantage of the freedom to dawdle and make the first meal of the day a culinary experience. Go online or ask around for tasty, kid-friendly breakfast recipes and choose one morning each week to make a big deal out of the most important meal of the day. Set the table, use the good china and expose your cereal-and-eggs kids to some delicious new foods.
2. Movie Night: If you've been a drill sergeant strictly enforcing bedtimes for the past nine months, now is a good time to ease up just a bit. Instead of insisting on lights out by 8 p.m., choose one night a week to let everyone stay up late watching movies together. For help in picking appropriate flicks, check out Common Sense Media for reviews and ratings written with families in mind.

3. Audio Books: Not just for long trips anymore, an exciting audio book can be popped into the CD player whenever you're in the car. The trick is to never, ever bring the audio book into the house. Once the kids have gotten interested in the story, they will beg to run errands with you!
4. Car Games: Add some new games to your bag of car tricks before you hit the road. Here's one to help pass the time and exercise their brains: In turn, ask each child an age-appropriate question that requires a little bit of thinking. For example, ask an elementary school-aged child to name a famous explorer. Set a point goal and award the winner the honor or choosing where to stop for lunch. If there's just one child in the car, promise an ice cream stop when the goal has been reached. For more great ways to pass the time in the car, check out Mom's Minivan.
5. Star Struck: Even the youngest child can peer through a telescope and stare at the stars. To start a summer star-gazing tradition with your family, purchase a kid-friendly astronomy guide and an inexpensive telescope and head outside once the sun goes down. You will be making beautiful family memories and the kids might even learn something.
6. Summer School: Whether your kids are into dinosaurs, princesses or bugs, summer is the perfect time to delve deeper into their interests. Choose a topic and dedicate your summer to learning more about it through museums, books and movies.

7. Family Trivia: If a big family reunion is on the calendar this summer, get your kids excited about meeting strange relatives by creating your own family trivia game. Have the kids help you paste photos of family members on index cards. On the back of the cards, write each person's name, age, how they are related and where they live. Flash the photos and see who can correctly identify each relative and their vital statistics.
8. Neighborhood Co-op: Together, with a group of like-minded parents, create a summertime kid co-op with each family taking turns hosting a weekly get-together for the neighborhood kids. With lots of exciting activities and yummy snacks, it's like a party that lasts all summer long.
9. Book It: Give each child a brand new journal and have them spend some daily quiet time jotting down whatever comes to mind. Give them magazines and photos to paste into their books and, in the end, you will not only have a busy kid, you'll have a special memory book to hold on to forever.
10. Summer Sitter: With the kids on a break, chances are good that you are going to need a break yourself. Check out the local high school, Red Cross center or just ask your friends to recommend a qualified sitter who can show your kids a good time at home while you have a good time elsewhere.