Wonder Woman may have ended World War I, but she can't save summer movie ticket sales by herself.
With the exception of "Guardians of the Galaxy Vol. 2" and "Wonder Woman," every major studio release has underperformed in North America since the season began in May. The long July 4th weekend ― routinely a lucrative time for blockbusters ― suffered an 11 percent dip from last year, while summer grosses at large are down by 8 percent, according to Variety.
That puts a lot of pressure on the rest of July's upcoming movies to prove that stateside audiences don't have total franchise fatigue.
Good thing there's a few heavy hitters on the horizon: This weekend brings "Spider-Man: Homecoming," the delightful romp that's on track to open northward of $100 million. (You can see the caution in the air, though: Sony, which needs a box-office win after "Rough Night," "Life" and "Smurfs: The Lost Village" faltered, is reportedly predicting a more conservative $80 million.) One week after Peter Parker slings his webs, we'll get the acclaimed "War for the Planet of the Apes," which is expected to debut in a noble $50 million to $70 million range.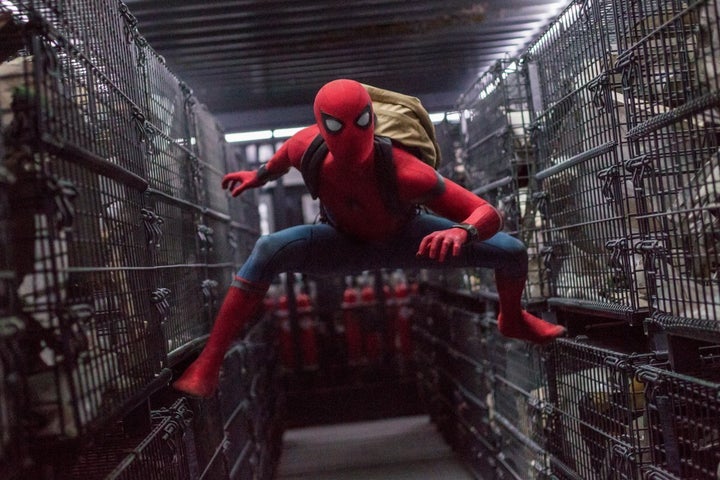 The rest of summer's releases are more of a crapshoot. Christopher Nolan tends to strike box-office gold, but his World War II epic "Dunkirk" could be cannibalized by the competition it faces in "Valerian and the City of a Thousand Planets." Meanwhile, "Girls Trip," "Atomic Blonde" and "The Emoji Movie" have mainstream potential, but each will need favorable press and decent staying power to attract receipts that outpace the summer's setbacks.
The long-anticipated "Dark Tower" will be tasked with leading the charge in August, typically a dumping ground for second-tier blockbusters while studios prepare to pivot toward Oscar season and the holidays. There's no other film on the calendar that's poised to rescue 2017′s flailing summer statistics, though "Detroit," "Annabelle: Creation," "The Glass Castle," "The Hitman's Bodyguard" and "Logan Lucky" pine for decent grosses.
This state of affairs forms roughly the same narrative that hit the 2015 and 2016 summer seasons. Both logged decent overall grosses thanks to a few key movies ("Jurassic World," "Avengers: Age of Ultron" and "Inside Out" in 2015; "Finding Dory," "Captain America: Civil War" and "The Secret Life of Pets" in 2016), but the bulk of sequels and spinoffs fizzled out in comparison to their predecessors. Eight percent is a big dip for 2017, leaving the second half of summer with a significant deficit to fill and no animated sleeper hit to help.
It's been 14 years since a movie not based on an established property ― 2003′s "Finding Nemo" ― ruled the summer box office, once the terrain of "Jaws," "Grease," "E.T.," "Ghostbusters," "Top Gun" and "Men in Black."
It's fine, though: Get ready for "The Nut Job 2: Nutty by Nature," coming soon to a theater near you for no good reason.