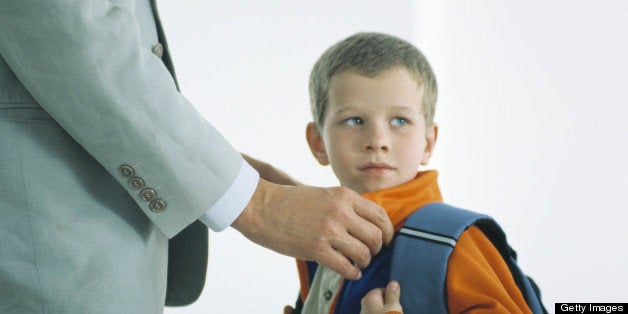 As the school year comes to an end, many parents are making summer plans for their children. Married or divorced, this topic often causes many heated arguments! Below is an example from one of my clients, (identity omitted to protect privacy, of course) who asked me to referee her dispute. How would you resolve?

Dear Diane: We've been divorced for two years, and share equal custody of our 10-year old son. Our marital settlement agreement says that my ex has to pay 60 percent of summer camp costs, but also states we can't financially obligate the other without written consent. In essence, we have to agree on summer camp. My ex wants our son to go to an expensive overnight camp out-of-state, but I think he's too young (and the camp is too expensive). He says that overnight camp will strengthen his character and help him grow up. I totally disagree, and want him to go to a reasonably-priced day camp close by. We're at a complete stalemate. This topic is becoming a daily source of aggravation, and now my son is begging me to go to sleep-away camp. What are my options? -- Aggravated Mom
The short answer is that there are a number of creative options available to most disputes. It's simply a matter of taking the time to analyze each issue objectively and unemotionally. The longer answer is in how you reach resolution with your ex, when you both feel so strongly about where and how you want your child to spend his/her summer, or when you don't understand the underlying conflict.
Before running to your attorney, consider speaking with a divorce coach, parenting coordinator, or family law mediator, who may be able to help you navigate the discussion with your ex in a more productive way. Recognize, however, that this doesn't necessarily mean that you will get your way or he will get his... it means that somewhere in the middle there should be a viable compromised option available. Applying practiced mediation or divorce coaching skills to resolve this dispute, the discussion goes something like this...
Using Your Mediation Skills to Resolve this Dispute:
Step One: Identify your interests. Write a list of all of the reasons why you want your son to go to a local camp this summer. Brainstorm each and every reason, even if it sounds silly or unreasonable. For example, if one of your reasons is that you're not ready to let him go away for four weeks because you'll miss him too much, include that on your list.
Step Two: Identify your former's spouse's interests. Ideally, your ex will provide this list to you. Ask him to make his list comprehensive, including every reason he has motivating him to want to send his son to overnight camp (reasonable and unreasonable). If he doesn't want to go through this exercise, try to create the list yourself (this is hard) or ask a friend to take his position and try to come up with possible reasons.
Step Three: Taking your former spouse's list of interests (not your own), come up with three possible alternatives that would both achieve his/her objectives and is agreeable to you. For example:
Option 1: Assuming that one of your former's spouse's interests is that he wants your son to have the experience of sleeping away from home to help him mature. If one of your admitted interests includes that you are fearful of letting him travel too far away, perhaps you could offer agreeing to selecting an overnight camp that is closer to home, in the event of an emergency.
Option 2: Assuming that one of your former's spouse's interests is that his work schedule requires significant travel during the summer months and that four weeks at overnight camp makes it easier to manage. If one of your admitted interests includes that four weeks is too long, perhaps you could offer agreeing to a modified timesharing period that would allow your former spouse to travel freely. For example, you could offer to switch the timesharing from one-week on/one-week off to dividing the summer into two segments, allowing your former spouse to schedule work-related meetings and travel freely during one segment while your son is away, and providing you with the same amount of time when your son is home.
Option 3: Assuming that one of your former's spouse's interests is that he wants your son to attend a particular private camp because he wants him to interact with children of a higher socio-economic status. If one of your admitted interests includes selecting a summer camp that is both fun and affordable to your budget, then perhaps offer your former spouse the opportunity to reduce your financial obligation in whole or in part. For example, you could agree to the overnight camp if your former spouse pays for the entire summer tuition, as well as the remainder of his financial obligation for the remaining summer activities when your son is home.
Step Four: Present these options to your former spouse. Ideally, your former spouse will have also gone through this same exercise, and will also have similar options to present to you. Review the options presented to you, and consider them with an open mind. Are there any options, identical or similar, which appeared on both lists? Is there an opportunity to resolve this dispute?
Using mediation skills and divorce coaching techniques can help you resolve what appear to be even the most exasperating disputes. The process requires cooperation and compromise, but yields more efficient and cost-effective results than resorting to litigation.What do you think?
Related