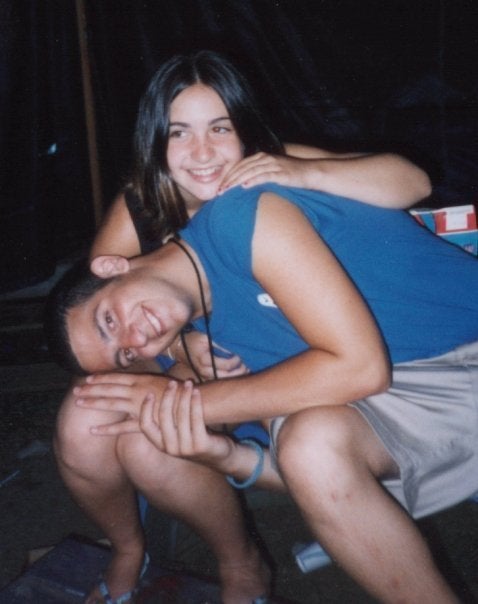 When I was weeks away from turning nine, I got on a yellow school bus in Silver Spring, MD. I stepped off of that bus an hour and a half later in a town called Street (clearly in the virtual middle of nowhere because who names a place Street?), greeted by a swarm of 17-year-olds dressed in all manner of sequin-adorned t-shirts, animal ears and Madonna-reminiscent poofy prom dresses. Fourteen years later, instead of being in an office at a professional internship, I was spending my last summer at Habonim Dror Camp Moshava. Sitting here in my grown-up office, I've somewhat accepted the whole "you don't get a three-month summer vacay" reality of adulthood, but I'm still a sleepaway camp kid at heart. And in my 100 percent biased opinion, your child should be one too.
This summer, over 11 million American children got onto buses similar to the one I described and went to day and overnight camps of all sorts -- religious camps, scouting camps, drama camps, sports camps -- and yes, even the made-famous-by-"American Pie" band camps. Summer camps are an American tradition old as time ... or at least 150 years. And of the 12,000 camps that exist across the country, 7,000 of those are overnight camps where children (and the teens and young twenty-somethings who work with them) have a chance to develop bonds and intangible skills that go far beyond learning to play soccer or canoe.
The first summer I went away to camp, I intended to go for two weeks. But after I got picked up on Visitor's Day, I cried the entire car ride home and managed to convince my parents to take me back and sign me up for the remainder of the four week session. (I suspect they may have caved simply to avoid hearing any more wailing.) Though I swear I wasn't in the habit of throwing tantrums, I remember feeling as though I simply couldn't leave yet. In two weeks time I had become inextricably linked to a place that at first glance seemed to be little more than a few wooden structures built in the 1980s -- nearly all adorned with kid-made murals -- some sports fields, and a plethora of platform tents. And when I did come home that summer, I felt different from my peers. I had experienced something that felt utterly magical.
According to the American Camping Association, the three reasons that parents most frequently cite for why they send their kids to camps are that camps "build self-confidence and self-esteem," provide "a safe environment" and allow their children to "build social skills and make friends." I can attest that -- at least in my personal experience -- all of these things are true, though I don't think that they encompass the full value of what a summer camp in which a child is fully immersed in a community can give. I informally crowd-sourced camp friends of mine -- many of whom remain my closest friends to this day -- about what they learned from going to summer camp. I got responses like "empathy," "how to wash toilets and pots," "problem solving," "public speaking," "independence," "how to be silly," "how to have intellectual discussions," "body confidence," "peer mediation," "learning that not all spiders are bad," "how to climb up and down bunk beds," "patience" and "an appreciation for burritos." (Clearly all important life lessons.)
Of course being away from family and friends for the entire summer isn't for everyone, and these skills can certainly be developed through other outlets. But overnight camps provide a unique way for children to build a support network outside of the tricky social rules that exist at school; a place to develop their social and intellectual selves away from standardized tests, lunch tables and the constant pressure to be like everyone else. Camp has its own set of social dynamics, but I experienced a far easier time "fitting in" enough to forge deep connections, while simultaneously being encouraged to stand out and express myself in a safe forum. (If you need any concrete proof that camp can encourage creative expression, look no further than celeb Seth Rogen, who got his start doing stand-up at Camp Miriam, the Vancouver-area sister camp of Moshava.)
Summer camp is also a great place for firsts. I can personally count many, including my first (PG-rated, I swear) games of truth-or-dare, first meaningful kiss and first experience with the infamous game of Ga-ga. Some experiences were more serious -- my first in-depth discussions about gender, race and class, the first time a peer came out to me, the first time I was truly responsible for the well-being of others and the first time I took on a managerial leadership role. (I was Educational Director of the camp in 2009, and learned more about workplace organization during those two months than I ever could have making copies in an office.)
It's these sort of experiences -- and the many many more that I can't fit into this essay -- that make kids and young adults return in droves to camp summer after summer. And when you come to the somewhat heartbreaking realization that it no longer makes sense for you to return to the place you've identified as your other home for over a decade, the memories, friendships and skills come with you. (Some of said skills can even be translated into a pretty impressive resume.)
I've joked with many of my friends that if and when we get married and have children, the marriage will be contingent on our children attending sleepaway camp. And though I'm sure I wouldn't force my kids to do something they really didn't want to do, I honestly can't imagine not wanting them to have the same sort of instrumental, life and character-shaping experiences that I've had -- complete with awkward crushes, disaster-by-rainstorm hiking trips, late-night heart-to-hearts and more mosquito bites than one can count.
So this is my personal plea. "Visitor's Day" is coming up. If you've sent a child to camp and she wants to stay, let her stay. And parents: even if you weren't a camp kid, I hope that one day, you give your child the chance to become one.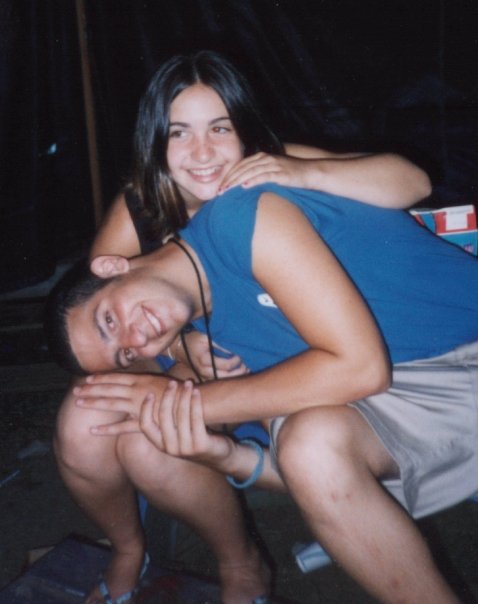 This is me at camp when I was 15 years old, hanging out on a picnic bench with my friend Idon. A decade later we still hang out a lot -- although less often on picnic benches.
Popular in the Community