In "Saint Laurent," the latest French bio film about the famed designer, an aged Yves is recounting one of his dreams. He meets "Mademoiselle Chanel" for dinner at the Ritz, and afterward the two ramble down the Rue Cambon. Their eyes land simultaneously on the shop windows and then the two begin to cry.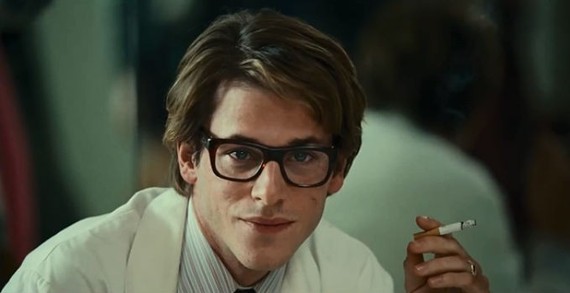 Jungians can debate the interpretation of this dream, but my take is that they were mourning something lost in fashion today. They were lamenting what lay ahead for their houses, the kind of people who would be hired to perpetuate the brands they created.
The responsibility of continuing an iconic name and the angst that it engenders is at the heart of another great fashion film out this summer, "Dior and I," in which the new creative director, Raf Simons, waxes neurotic about pleasing the ever present ghost of Mr. Dior as he debuts his first collection in 2012.
In an effort to connect to Dior the man, Simons visits his villa, reads his words, and tries to find parallels between their lives and visions.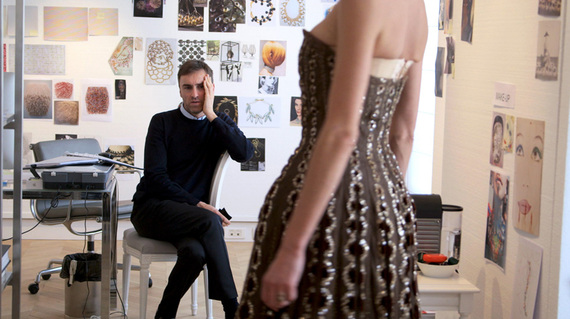 But the ethereal presence of Dior doesn't seem to help.
Simons is brought to tears in the hours leading up to the big show.
In the wake of the suicides of Alexander McQueen and L'Wren Scott, the angst of Simons provides an interesting revelation about the fragile natures of fashion designers.
In the end, Simons prevails, presenting a fresh collection, under a canopy of thousands of fresh flowers, at his request, inspired by a Jeff Koons work, he explains.
Eerily, one gets a glimpse of Scott, who died last year, in the background, smiling broadly for Raf as he makes his way down the runway.
Other cameos include Anna Wintour with her daughter Bee and Marion Cotillard.
"Dior and I" is from the same director as "Diana Vreeland: The Eye Has to Travel," a zany documentary about the notoriously zany Mrs. Vreeland.
Iris Apfel would have been a woman after her heart.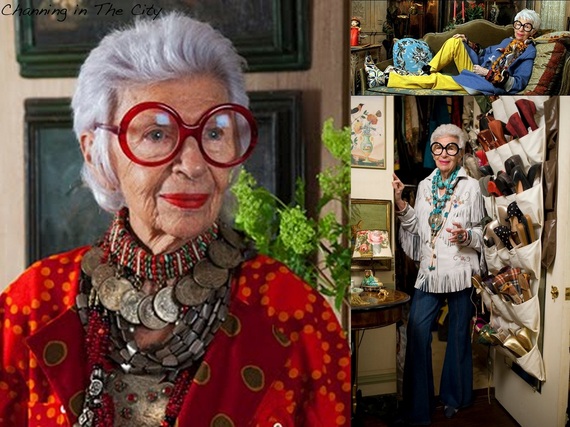 "I hate it. It's homogenous. Everyone looks the same," explains New York icon Apfel, who like Vreeland, was never a beauty, but knew how to stand out, mostly due to their prodigious use of jewelry.
"Iris," another must see fashion film, follows Apfel's path from ugly duckling to "a rare bird."
"Worship at the altar of accessories," she is fond of saying, at the ripe age of 93.
Cameras show her rummaging through low end markets in Harlem for the perfect necklaces and beads."
I honestly didn't enjoy this one as much as the Vreeland doc, largely because Vreeland is a more interesting character, but this is still worth seeing on the big screen.
In "Saint Laurent," a customer, played by Valeria Bruni-Tedeschi ( yes, that's Carla's sister), comes in for a fitting. She preens in front of the mirror, unsure of her final look. Yves tousles her hair, unbuttons her shirt, and gives her some beads and she is transformed.
This film is a decadent romp through YSL's turbulent period in the 1970s. A fine performance is delivered here by Aymeline Valade, who smolders as Saint Laurent's favorite muse, Betty Catroux.