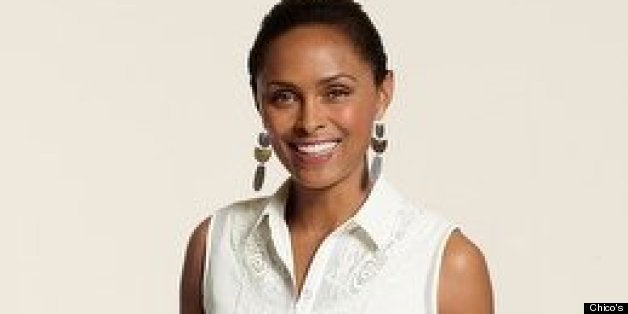 As we enter into the spring/summer season, one thing is for sure -- it's time for renewal. As a wardrobe stylist, the best part of lining up looks for my post-50 clients is that they already know they have arrived and have nothing to prove. There is much more emphasis on function and comfort instead of the "stand and pose" looks. I'm not saying that the glamour is gone, but they're at a time in their lives when their style is more defined and less trend driven.
Part of renewal is modernization and reinvention. I have listed below some of my tried and true tips this season to help you move forward with your own personal relaunch.
As a grown man in my late 40s, there is one thing I can't leave my apartment without, and that's my reading glasses. As I watched people balance Granny Clampett's spectacles at the end of their nose, or use that crazy torch on their iPhone, I realized that there must be a better solution to this.
So first on my list this season for all of my post-50 clients was to present a tray of updated readers. From sleek and chic to sexy and nerdy, I pulled everything that spoke to me from my favorite optical boutique in Chicago, Glasses Ltd. Whether it's fashion's biggest designer labels or other fabulous eyewear-focused brands, choose a frame that works for you. When shopping for glasses, remember to use the same approach as when shopping for clothes and ask yourself the three "golden" questions:
1. Do I love it?
2. Is it flattering?
3. Does it represent me, and is this the image I want to portray?
Also, stick to the experts in the field, and don't be afraid to ask a sales associate for advice. There is nothing worse than your glasses wearing you instead of you wearing them.
2. GO FOR TRANSFORMATIVE PIECES
Second on my list is to streamline and create looks that will transform from day to evening by changing just one item or switching accessories. One client was taking a philanthropic journey for 10 days, so her wardrobe was all about function, not just fashion. I went to Eileen Fisher and found everything I needed for her -- pieces that multitask and easily transform from day to evening.
For example, instead of wearing a twin set that can look too matronly, opt for a sleeveless blouse with a cardigan. You can keep it neutral for daytime, then switch out your cardigan for a pop color and add a chic necklace for a step-up day or evening look. Having a wardrobe that multitasks makes getting dressed easy. And that's the point: Make it easy!
Third on my list is girl power! With all this talk of Sheryl Sandberg and Lean In I am very inspired to line up powerful looks for my clients that are truly feminine -- sleek bullet-proof dresses, romantic blouses and elegant skirts. One client sent me a picture out of a magazine and said, "Now this is the look!". It was a beautiful, simple, white blouse with a pair of skinny trousers, pointed lady shoes and a chic shoulder bag. When I saw it, I had a fashion "aha" moment... this is the new power suit! You don't have to jump into a man's suit to take over and get the job done. Check out our book Work It!: Visual Therapy's Guide to Your Ultimate Career Wardrobe for more work style ideas.
Ultimately, if you keep these two important things in mind, you will find it much easier to navigate your wardrobe:
1. You should never lose your sense of style just because you think it's the only way to be practical and comfortable.
2. Always keep your look super streamlined, sleek and flattering.
There you have it! Relaunch and renew, and keep it clean, simple and modern.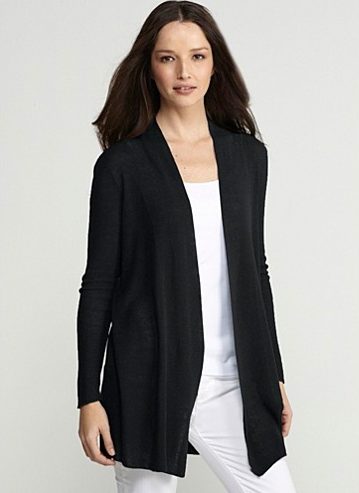 Spring And Summer Fashions
Related
Popular in the Community