As things heat up, most kids find that their summer duds from last year no longer fit. On the quest for something special, comfortable and fun to restock my own kids' closets, I've rounded up the following finds--from toddler to teen--for play, pool, backyard barbecues and more.

CORAL & TROPICAL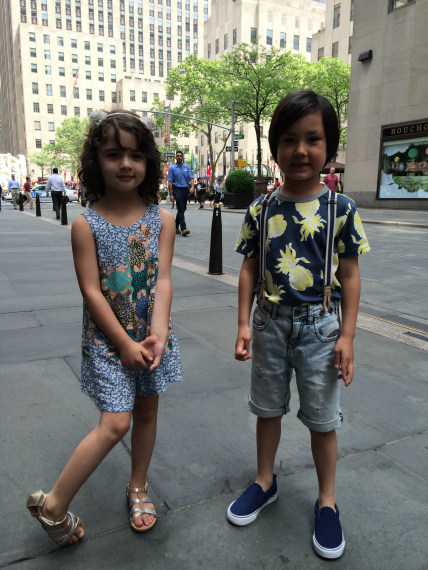 Patterns of coral, sea life and tropical motifs are everywhere in children's apparel and offer a fresh take on traditional beach themes.
Left:
Polka Dot Pom Headband, $6.90; Zara
Coral Romper, $35.90; Zara.com
Metallic Gladiator Play Sandals, $22.99; LandsEnd.com
Right:
Pineapple Printed T-Shirt, $24, BodenUSA.com
Denim Bermuda Shorts with Suspenders, $39.90; Zara.com
Navy Canvas Slip-ons, $16.94, OldNavy.com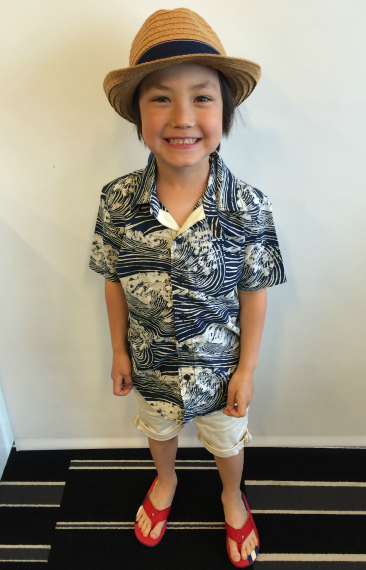 Wave Block Print Shirt, $24.99; Gap.com
Shorts & Accessories from Tommy Hilfiger from $19.50; usa.tommy.com
SPORTY SUITS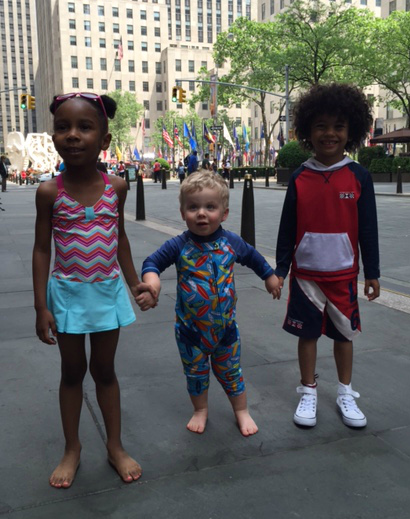 As kids head to the pool, swimwear takes a sporty turn. From a chevron skirt suit, to a mini-me wetsuit, to a nautical color-blocked hoodie and trunks--all of which are UPF 50+ for the highest level of sun protection--the looks are catchy and functional all in one. Throw in the fact the fabrics are also quick dry, and now the munchkins can play, swim...and play yet again without having to change!
Left:
Smart Swim Skirted Swimsuit; $22.99*; LandsEnd.com
Hot Pink Sunglasses, $20; Babiators.com
Center:
UPF 50 Sun & Swim Suit in Navy Surfer Boy, $38.95; uvskinz.com
Reversible Sun Hat, $16.95; uvskinz.com (not pictured)
Right:
Colorblock Graphic Sun Hoodie, $35; LandsEnd.com
Pieced Swim Trunks, $25.99; LandsEnd.com
White High Tops, $12.95; H&M
LAYERED PRINTS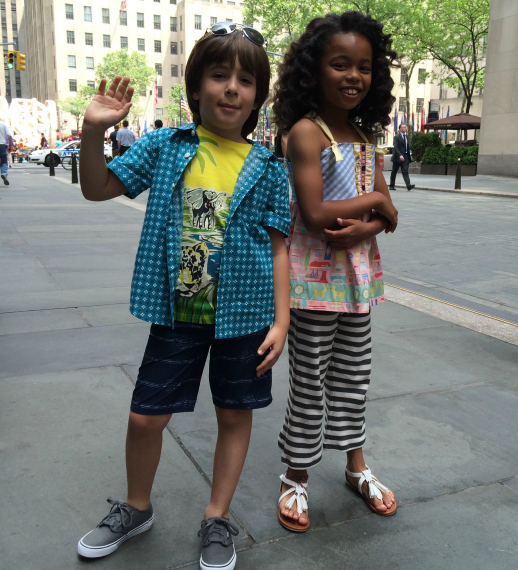 Layering pattern upon pattern is a festive way to mix things up and a smart way to dress on cooler days. Don't know where to start? Have your child pick out a patterned piece he wants to wear: like an animal print shirt. Pull out one color from that piece and find a match with another layer. Make your third separate a neutral pattern that goes with the first two: it's that simple!
Left:
Rakji Festival Shirt, $26.95, TeaCollection.com
Adventure T-Shirt, $24; BodenUSA.com
Cherokee Striped Shorts, $19.99, Target.com
Kids Atwood Canvas, $40; Vans.com
Right:
Separates from $38, MatildaJaneClothing.com
White Fringe Sandals, $17.95, H&M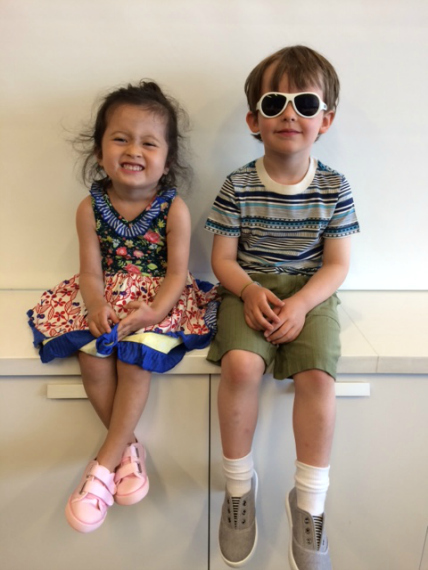 Left:
Ferris Wheel Dress, $58; MatildaJaneClothing.com
Right:
Divyen Striped Tee, $17.95; TeaCollection.com
Dobby Stripe Shorts, $15.95; TeaCollection.com
White Sunglasses, $20; Babiators.com
KEEPIN' IT COOL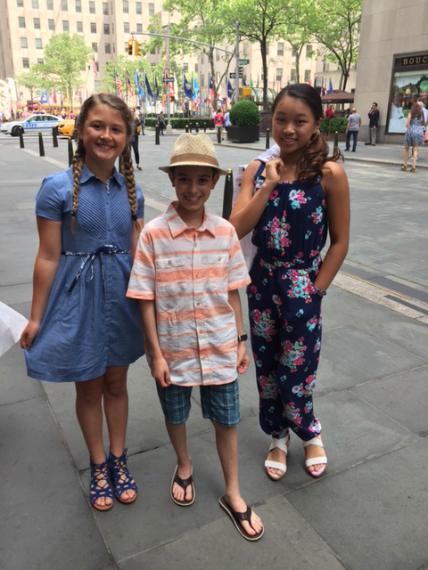 For tweens, consider these popular styles that will take them from casual hangouts to holiday gatherings: head-to-toe denim (don't forget a fun braided hairstyle!), stripes and a floral-print jumpsuit.
Left:
Chambray Shirt Dress, $42.50, usa.tommy.com
Women's Merida Sandal in Navy, $64.95, MinnetonkaMoccasin.com
Center:
Geo-Print Fedora, $12.94, OldNavy.com
Orange Stripe Linen Shirt, $18.94, OldNavy.com
Plaid Cargo Shorts, $19.94, OldNavy.com
Brown Sandals, $19.95, Gap.com
Right:
Cherokee Floral Jumpsuit, $19.99, Target.com
White Denim Jacket, $39.95, Gap.com
Gladiator Sandals, $19.99, Target.com
REALISTIC SUNSET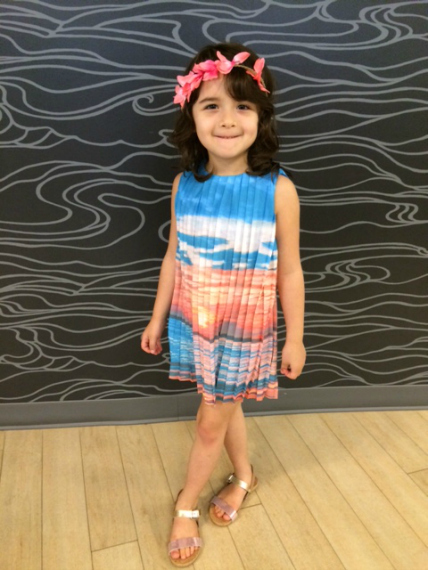 Digital photo prints can transport you on an instant summer trip--especially if you add a floral headband.
Sunset Print Pleated Dress, $35.90; Zara.com
Kylie Play Sandals, $19.99; LandsEnd.com
Left:
Southwest Racerback Slip Dress, $11.99; Aeropostale.com
Faux Leather Sandal, $16; Aeropostale.com
Right:
Ivory Lace Romper, $55; Lulus.com
Brown Floppy Hat, $28; Lulus.com
White Espadrille Wedges, $27; Lulus.com
CUTE DOTS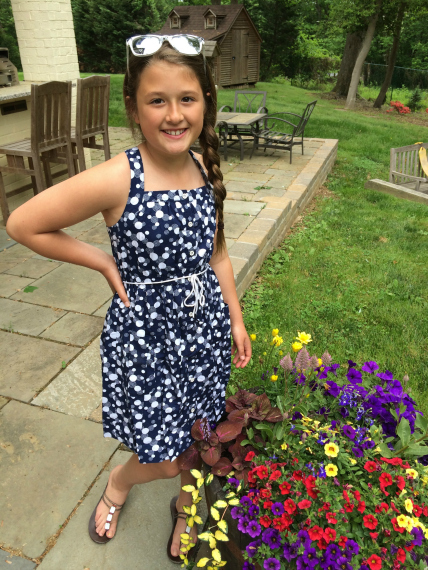 This mod circle pattern is a revised interpretation of the polka dot.
Circle Dot Sundress, $42.50; usa.tommy.com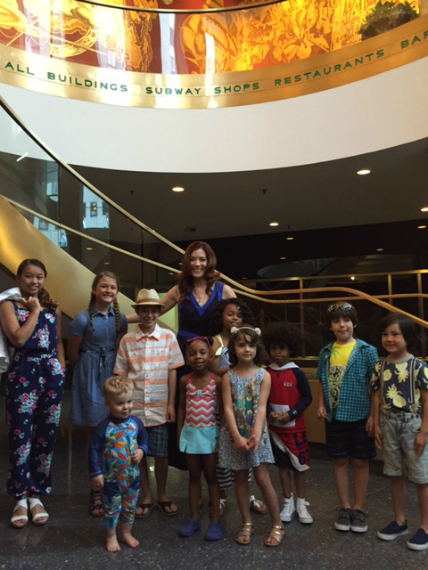 To see the above looks in action look for video on the NBC Today Show Web site, and check out more summer must-haves for the whole family here.
*Sale prices reflect time of publication and may be subject to change.