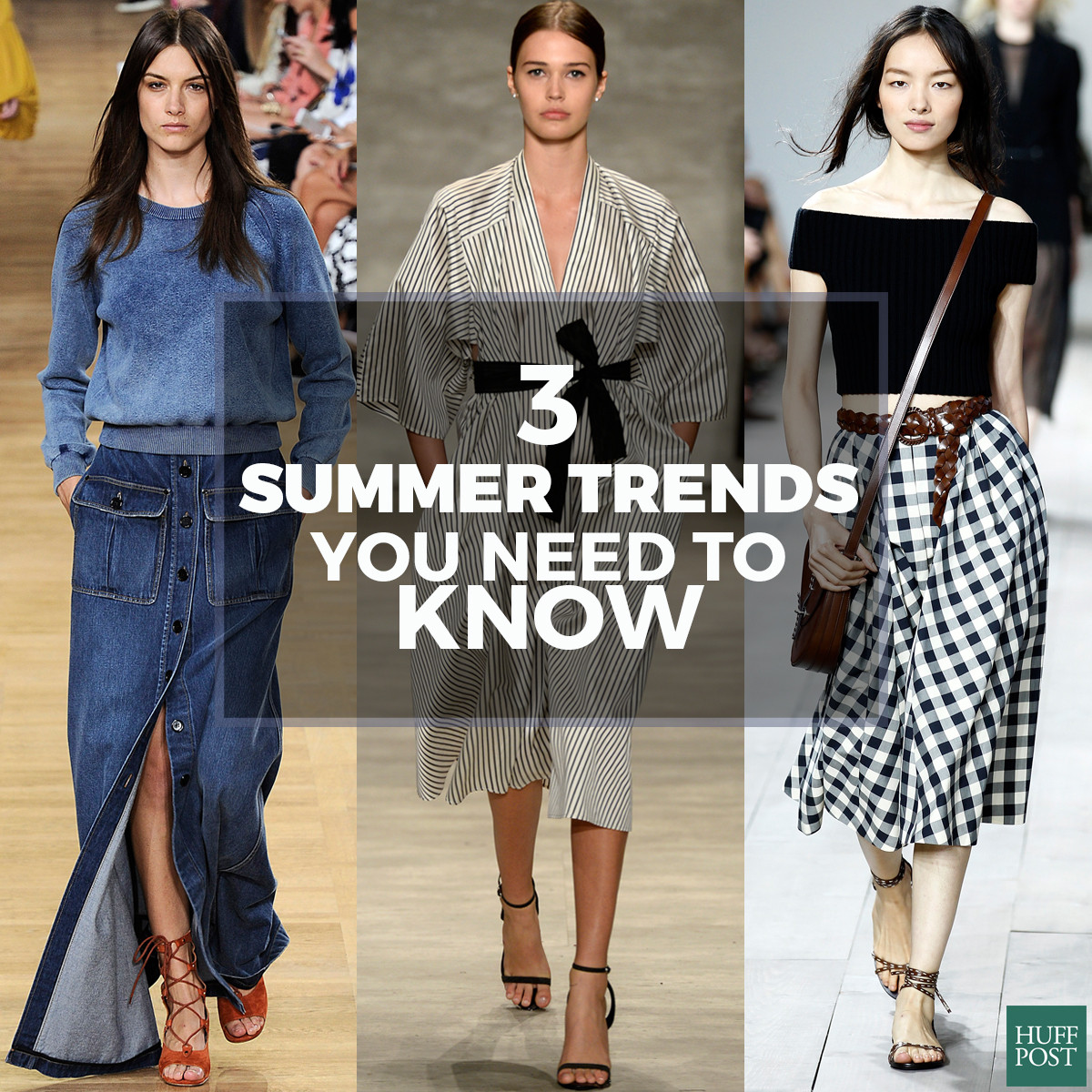 Photo credit: Getty Images
Love 'em or hate 'em, fashion trends come and go every season. Sometimes the fashion gods bless us with comfortable fads, like sneakers, and other times they can be cruel -- How are crop tops still in? Either way, they're constantly changing, and it can be hard to keep up.
But we're here to simplify things. This year there are a few summer trends that are worth your time and money, and a few you should skip. Check out our picks below:
Of course denim is always in style, but this summer, don't just wear jeans. Try denim dresses, skirts and even jumpsuits. This trend is worth the investment because denim is classic and you'll be able to rock your new purchase for years to come.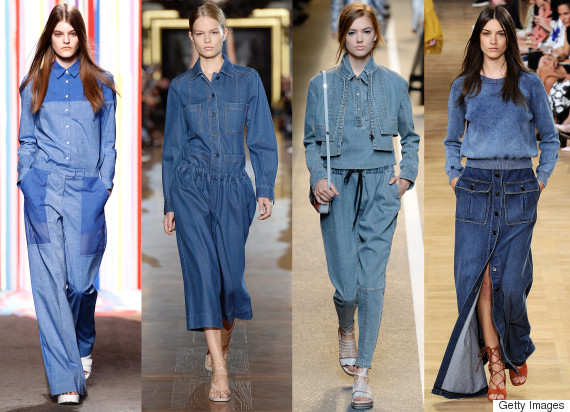 ICB, Stella McCartney, Fendi, Chloe
The lace-up sandals are to summer 2015 what the slide was to summer 2014. And while we don't need to convince you that these shoes will be less comfortable than the Birkenstocks you wore last year -- those ties are bound to fall down the second you start walking -- the risk of weird tan lines is a little too high for our liking.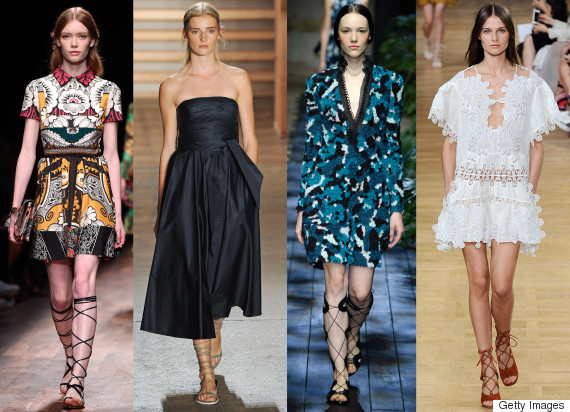 Valentino, Tibi, Erdem, Chloe
Think of it as the new plaid. Or the new polka dot. Gingham is an easy way to add visual interest to an outfit and it comes in so many styles and colors that it works on everyone.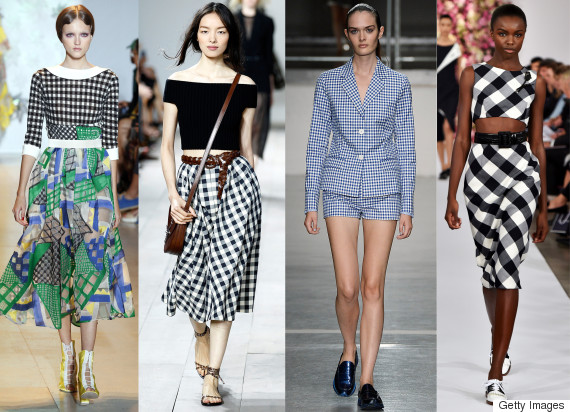 Tsumori Chisato, Michael Kors, Richard Nicoll, Oscar de la Renta
We're already sick of this trend and we haven't even seen it in full force yet. This fad is always on the fringes of fashion (get it?) and once it's out, it's going to be hard to repurpose.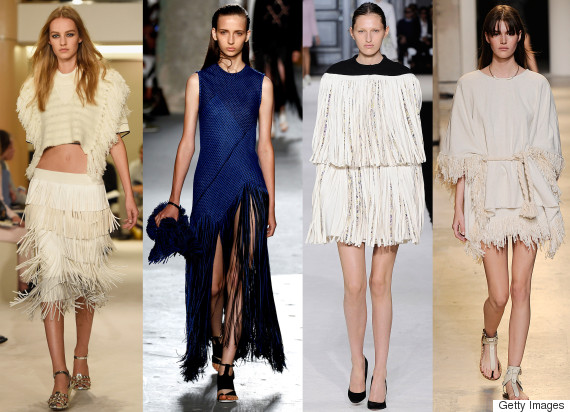 Sonia Rykiel, Proenza Schouler, Giambattista Valli, Isabel Marant
Who doesn't want to be in a dress all summer long? And a belted dress is especially great for hot days at the office, because the defined waist helps to make you look more put together.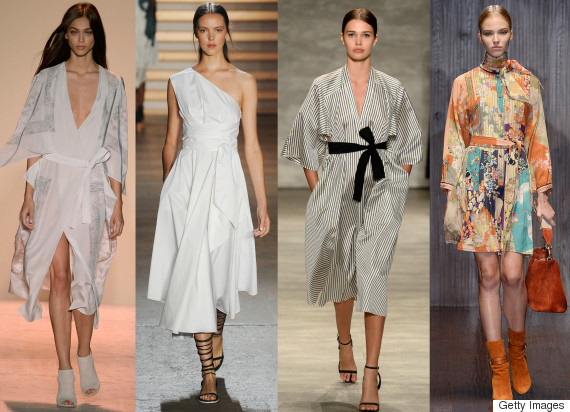 BCBG, Tibi, Tome, Gucci
We're hot just looking at this fabric ...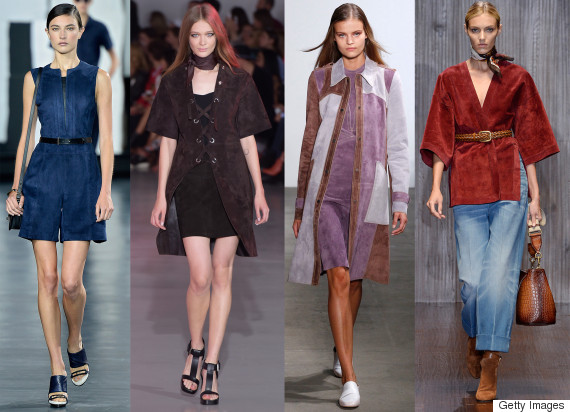 Jason Wu, Derek Lam, Gucci, Costume National
Shop some of our favorite trends below:
Denim
Gingham
Belted Dresses
Related
Before You Go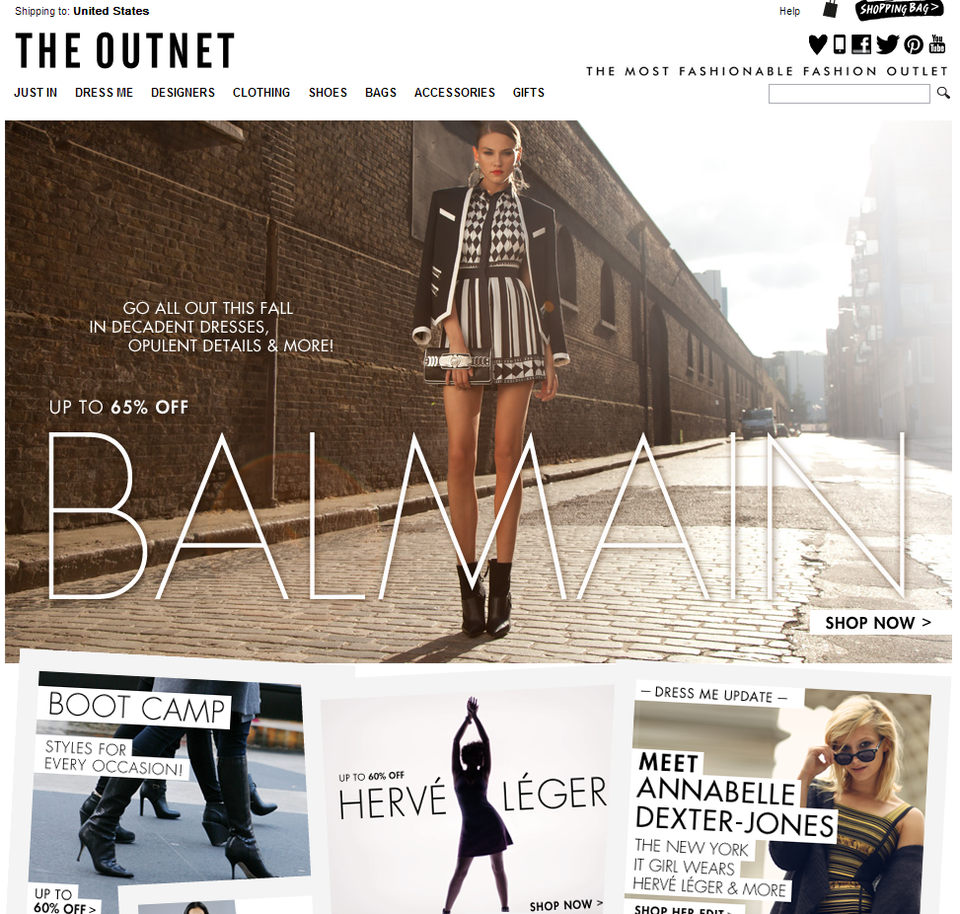 Our Favorite Online Shopping Sites