Photo Credit: Getty Images
Known as the dreaded "summer spread," the foot condition involves the widening, flattening and collapse of feet when they aren't securely bound and supported properly by shoes, explains New York City-based podiatrist Dr. Dennis Shavelson. Flat sandals and strappy shoes prompt feet to splay, and provide little-to-no arch support. That places the body in an abnormal walking position that can cause long-term medical issues, including toe, knee, hip and back problems. Eek!
Shavelson shares his top tips for stopping "summer spread" below, plus advice on healthy and natural ways to soothe the aching and swelling all feet experience in the heat.
1. Perform the "functional foot type test."
Take a piece of paper and, while seated, have someone make an outline of your foot lightly touching the paper. Then, repeat the test on the same piece of paper, but stand and apply your total weight. Your foot gets wider as you apply more weight, and the wider your foot becomes, Shavelson says, the more you can expect to have "summer spread." Those at greater risk should avoid shoes that allow the foot to expand.
Wear closed-in shoes or sneakers intermittently to allow feet to "tighten," Shavelson recommends. You probably can't wear gym shoes to work, but slip into a pair when you're at home or wear them wherever possible.
3. Shop smart for summer shoes.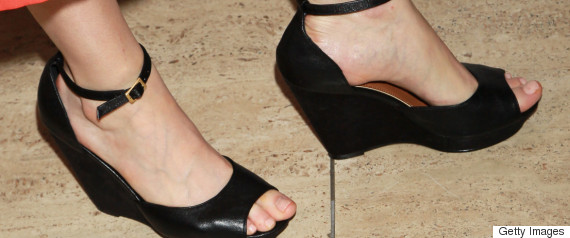 Always shop for shoes in the evening, as feet tend to swell over the course of the day thanks, in part, to gravity. Purchase sandals with an arched or vaulted foot bed instead of a flat one. Shavelson says a small heel (1 to 1.5 inches) or wedge is better than a flat heel, as they put too much strain on the Achilles. Wear an over-the-counter arch binder to reduce spread.
4. Beware of "bad" footwear.
Like our go-to thong sandals, Shavelson says flip-flops, Uggs and ballerina flats may also spark long-term health issues. Unless your feet are naturally strong and healthy, they're bad choices that should be limited or avoided all year round. Because of "summer spread," women should be careful getting back into their fall shoes, which may have become tight.
5. Soothe aching and swelling feet the natural way.
Shavelson prefers foot soaks, creams and natural pain relievers containing arnica, calendula, cayenne and peppermint. The fewer color, scent and preserving ingredients, the better.
Swelling is a metabolic and plumbing problem, and not a foot problem, Shavelson says. In other words, if we walked on our hands, our hands would be swollen. The best advice is to drink more water, roughly half your weight in ounces; eat less salt; elevate your legs higher than your heart during the day; and wear low-grade compression stockings.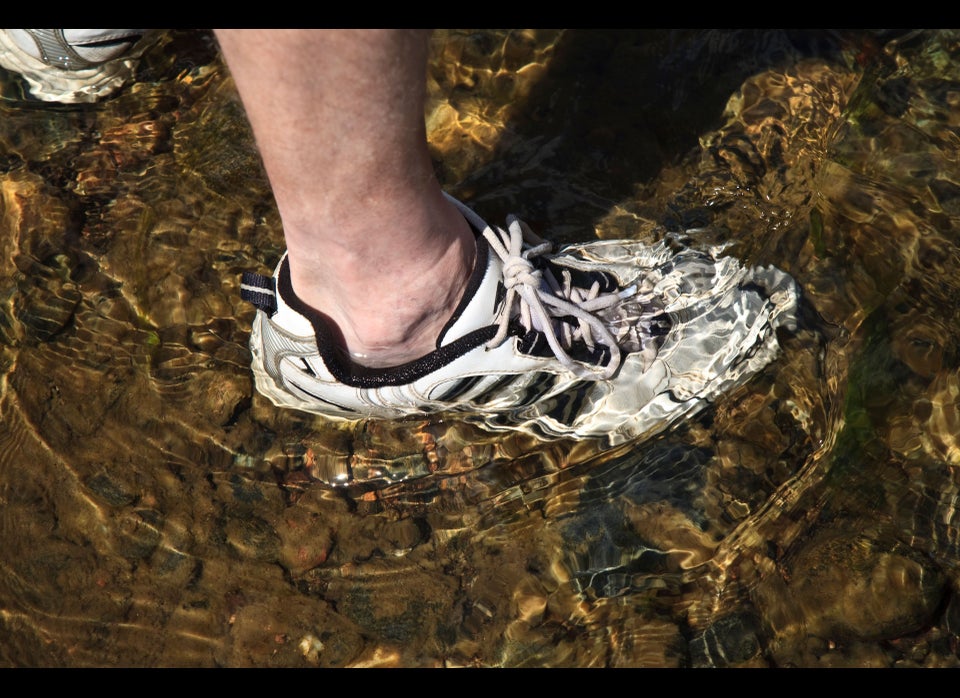 5 Most Common Foot Issues