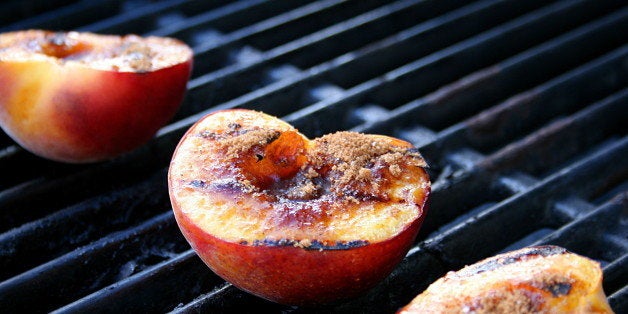 This past summer, the team here was noshing at and enjoying Annual Wine and Jazz Summer Concert Series and Fund Raiser in the city. Stella Rosa wine and Wolfgang Puck eats plus live jazz music just about makes any summer event near perfect, but the fact that it also raised money for a cause made the outing all the sweeter. The amazing food incorporated some of the most creative and trendy menu items. After all, summer is all about great eats against the backdrop of the season's longer days and warmer weather.
With it all about to come to a close with August's end, here are the hot late summer food trends to wrap your summer up in style and kick off fall right when it comes to what you're eating:
1. Peppers -- The pepper has always held a place in the food world, whether it were hot and spicy or crisp and sweet. Cayenne pepper is turning up in everything at the moment from chocolate to beverages and drinks, and just about everything in between. Whole peppers stuffed with everything from cheese to meats are equally as trendy. The great part is this is an easy trend to play with at home -- just add a little cayenne to whatever it is you're eating.
2. Leaf Vegetables in Unexpected Pairings -- Leafy vegetables might seem to be standard and a little bland or plain, but the new way to eat this classic food item is in ways you wouldn't expect. It goes beyond the lettuce wrap to leafy greens paired with everything from pasta to couscous or quinoa. Mustard greens and beet greens are also on trend at the moment -- try them sautéed with a little olive oil as a side to any dish.
3. Root Vegetables at Breakfast -- The explosion of low carb eating has brought a lot of unexpected vegetables to the breakfast table. Tomatoes on the side has always been a classic, but now roasted or even raw root vegetables are fast making a spectacular appearance.
4. Herbs -- Many herbs are in season during August through early fall, but the trend of using herbs of all kinds has been a big thing in the food and drink world this past year. Sprigs of rosemary, fresh sage, thyme, you name it -- especially in desserts and sweets. It's a savory twist to a lot of classics. Have fun and experiment!
5. Fruit at Dinner -- The appearance of fruits at the dinner table isn't new, but it's certainly making the rounds as a chic menu play. Grilled peaches with meat or fish, persimmon served in a savory sweet sauce over chicken and rice, apples raw or baked into everything from turkey dishes to sandwiches, have been popular.
6. Creative Vegetarian -- The vegan and vegetarian dishes at the moment are incredible -- and rarely signal to being completely free of meat. Long gone are the days of bland and strange tastes and textures! There are so many incredible pairings, creative ideas, and unexpected dishes everywhere. Even meat eaters will crave it! It's particularly popular in cheese alternatives -- cashew cheese is so good, you won't know you're eating something dairy free.