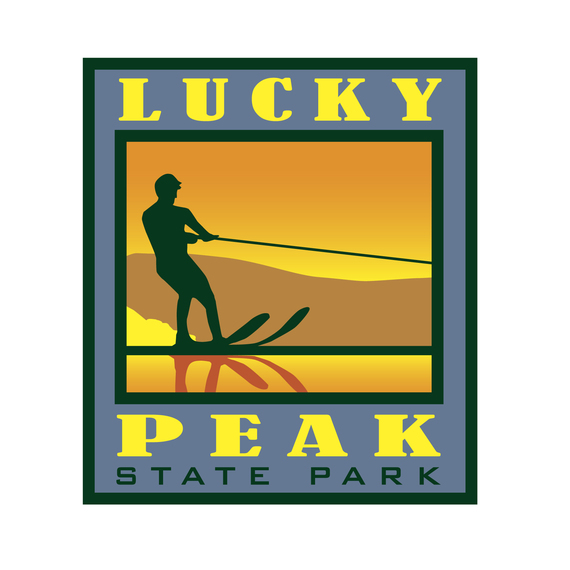 Wait. Isn't Idaho landlocked?
Well, yes. Yes, it is.
But Boise also has lakes, rivers, streams, waterparks, and reservoirs. Hands down one of the best places to enjoy the water, especially when small children are involved, is Sandy Point in Lucky Peak State Park. Here's what makes it an excellent pick for a day at the beach with little ones:
It's a ten-minute drive from Boise, sparing you the "Are we there yet?" syndrome.
No dogs allowed. Maybe that's a minus for hardcore dog-loving families, but if you have a toddler who is canine skittish, the freedom from unknown pets bounding toward you or stepping in poop is welcome.
No hard bottom boats allowed. Discovery Park, also within Lucky Peak State Park, is the perfect place for boaters. But at Sandy Point, you have no worry of boating accidents. That doesn't mean you can't bring rafts and inflatables.
Plenty of shallow water and no waves. It's a toddler's paradise. Bring your sand toys.
A giant fountain and equipment on one side of the beach that sprays a trickle of water at you. The type of thing that keeps a two-year-old happy for hours.
You'll also find restrooms, grills, and picnic tables, making it easy to spend the day there.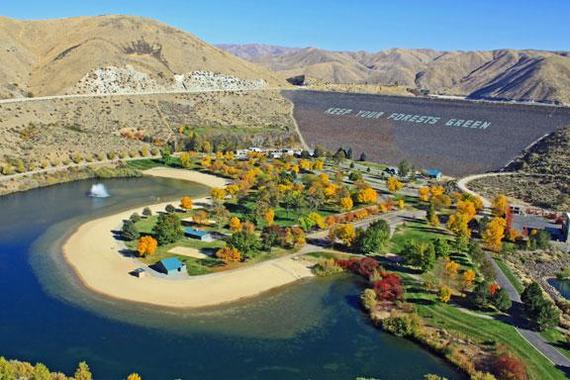 Over the years, Sandy Point has been a favorite destination to celebrate birthdays. Here's my daughter eating sand in honor of her 2nd birthday. But we don't need a holiday or special occasion to enjoy the day there, either.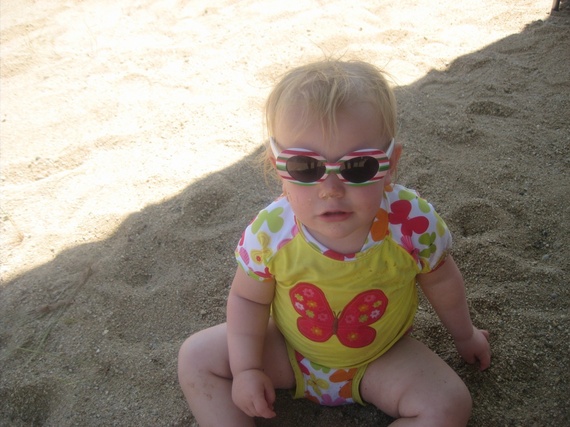 If you want to give it a shot, be sure to pack all of the usual things you'd take when heading for a day at the beach: sunscreen, shade tent or umbrella, towels, beach toys, cooler (no glass bottles, but all else is fair game), and any rafts or tubes you might have. Floating lazily around is what summer's all about, right?
If you're an Idaho resident, be sure to get your Idaho State Parks Passport when you renew your vehicle registration. It's only $10 and gets you into all 30 Idaho State Parks for a full year. When you take the time to explore what's around you, you'll find that being landlocked feels pretty good.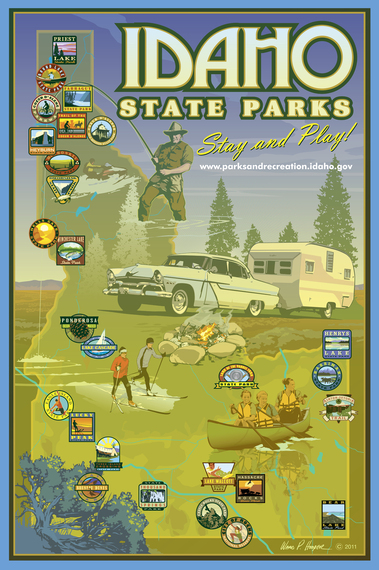 Artwork by Ward Hooper.
First published at Vagabonding with Kids.
Related