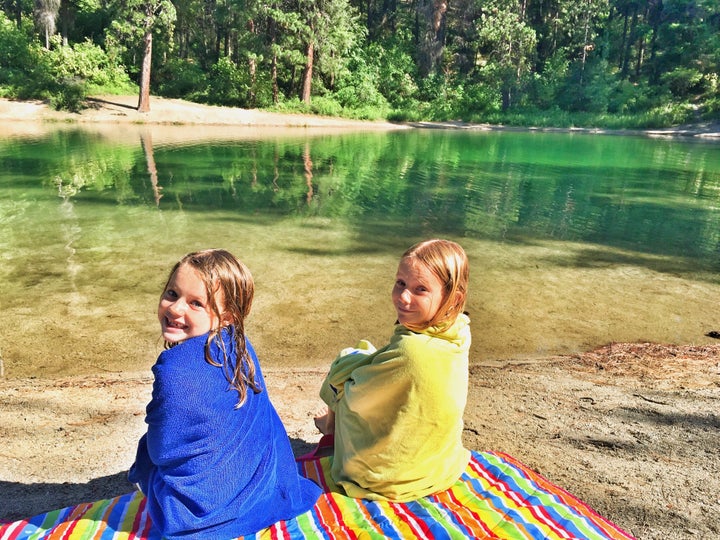 If you're not thrilled about the idea of tent camping (Ouch, my back!), but you can't fathom an actual RV (Ouch, my wallet!), there is a middle ground that might be right for you. Behold, the cabin.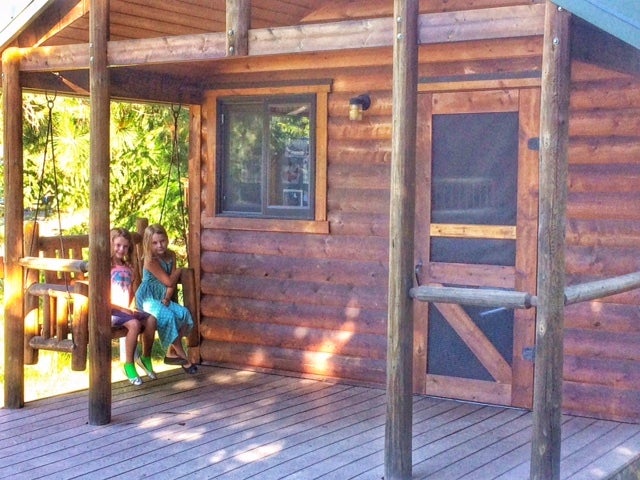 We spent two nights in this little gem in Farragut State Park. The cabin itself is charming. That's not just a kindly way of saying it's tiny; it possesses genuine charm, first evidenced by the discovery of the porch swing.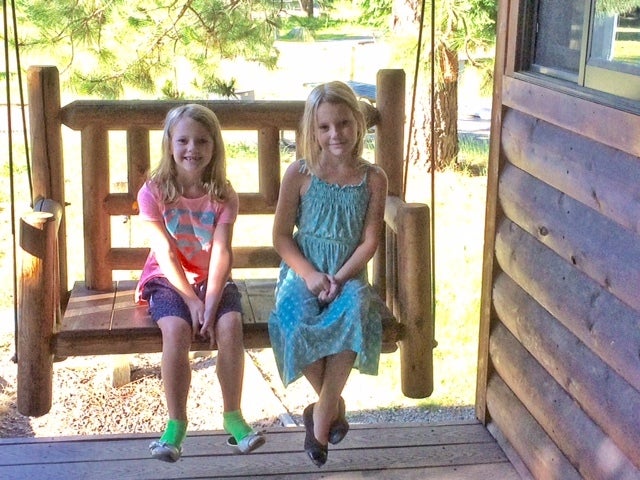 It's not roomy inside, but clean. It has comfortable beds (sleeps five, bring your own bedding), electricity, and air conditioning. Already you can tell that we're taking "camping" to another level. The site has the usual amenities of fire pit, picnic table, and water spigot. The neighbors aren't too close, the facilities aren't too far, and our particular cabin ("Kestrel") bordered a large open meadow, perfect for throwing a Frisbee and kicking around a soccer ball, as long as you remain conscious of the ground squirrel burrows, which threaten to twist an ankle if you stumble upon one unaware.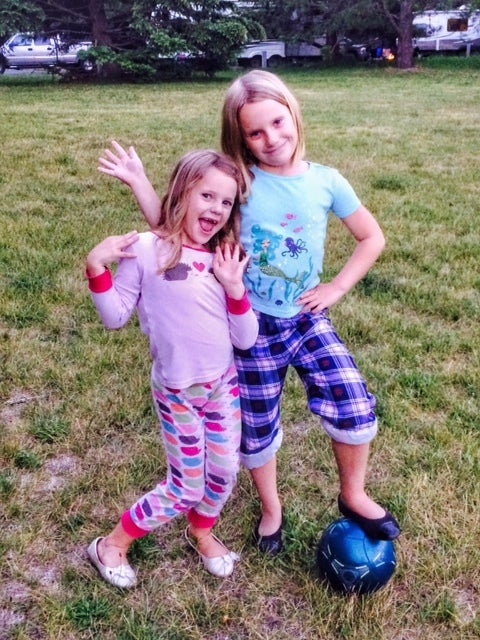 Farragut has over 45 miles of maintained trails, disc golf courses, and plenty of opportunities for water play on Lake Pend Oreille. We chose Beaver Bay Beach for paddle boarding.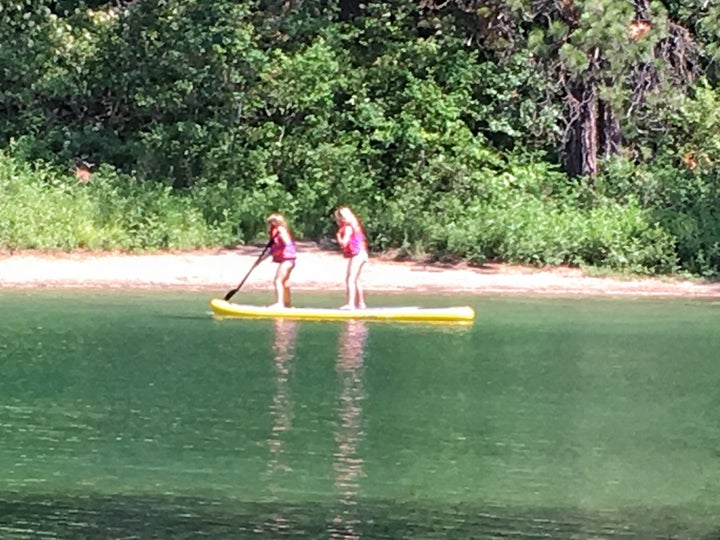 Because we went early in the morning, we had the pristine, shallow waters largely to ourselves. This was a perfect spot for small children, with an incredible backdrop of the mountains of the Coeur D'Alene National Forest.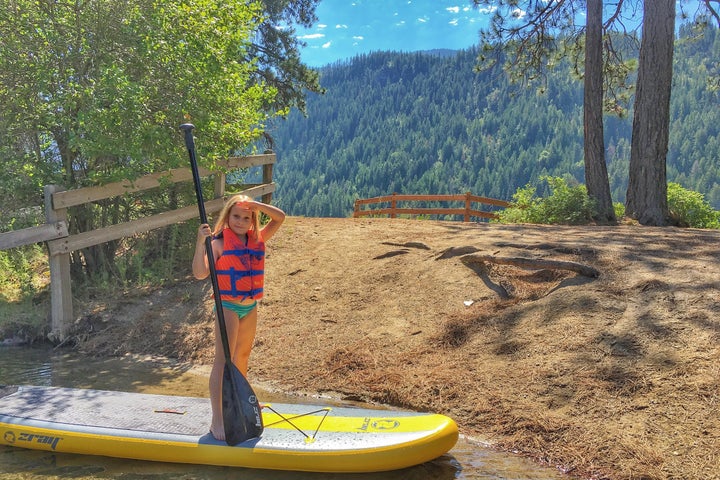 If you want to add an educational component to your trip, there are plenty of resources within the park to learn about the area history on mining, the Naval Training Station, aquifers, steam ships, and the introduction of mountain goats in the 1960s. Ivy and I perused some of this information in the Visitor Center while Emilia conducted an interview for her upcoming podcast Girl Around the World. She's nine, after all, so it's high time she has her own podcast. Kim, on duty at the Visitor Center at the time, was exceedingly kind and indulgent.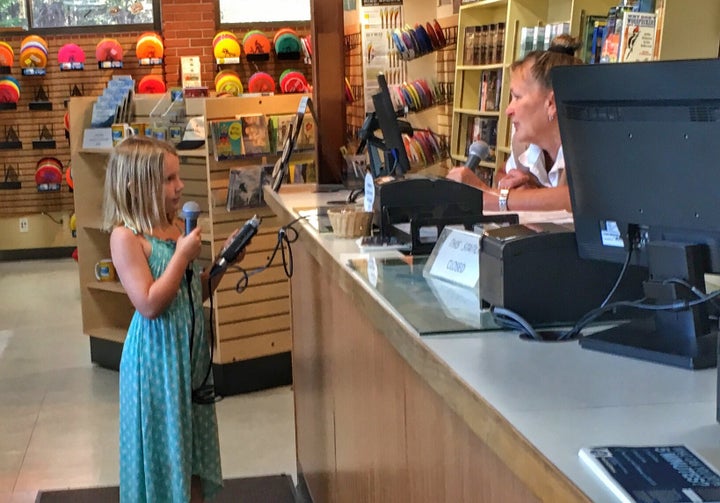 Farragut is ideally situated if you want to explore Northern Idaho, halfway between Coeur D'Alene and Sandpoint, and we checked out both during our stay. I wouldn't hesitate to visit Farragut again, though I'm also keen to check out the cabins available at other Idaho State Parks. It's an easy means of camping, a delightful way of escaping screens and experiencing nature, and when it comes to your wallet, back, or anything else, it won't hurt a bit.
Related
Popular in the Community