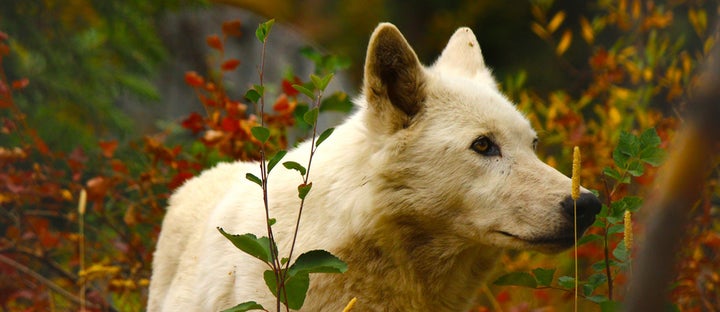 Winchester Lake State Park sits adjacent to the Wolf Education & Research Center. My nine-year-old is into all things nature, so when we saw that the park and Center were along a route we were traveling, it seemed a perfect stop. We entered the town of Winchester (a sign declared a population of 340) and made the brief drive through town to the park. We headed to the Visitor Center where campers check-in and where I anticipated we'd find the Wolf Center. I didn't yet know that they were separate entities and imagined an offshoot room with a wolf pelt and a placard of facts regarding wolf populations and life cycles. Instead, we found a free health screening. As tempting as that was, I was eager to get to the Wolf Center, located just down the road from the park. But first, we had to check out the lake and the park itself.
The park has beautiful lakeside campsites that you might expect, but it also has yurts (which looked awesome). Among these is the deluxe yurt "Tamarack", which comes with a canoe, two bicycles, and a barbecue. That's my kind of camping.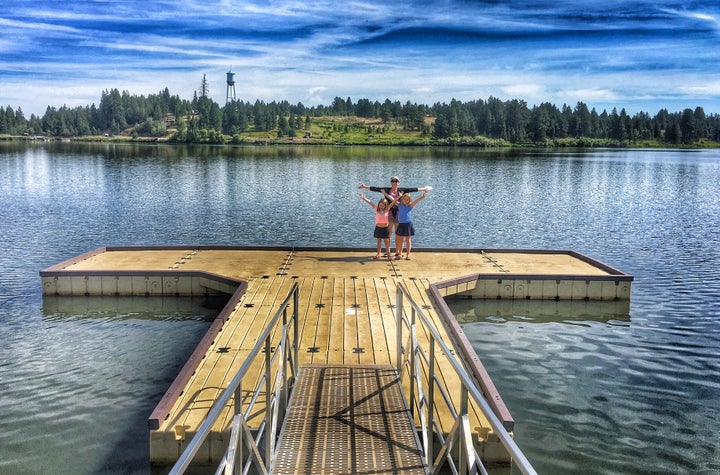 The lake is, of course, beautiful. But here's the kicker. The day use site was dotted with docks. Midday, perfect weather, and no one was using them! Am I disclosing some secret that I shouldn't be? Is this Knights Templar-type information? I don't know, but in terms of outdoor recreation, I felt like I'd found the grail.
We vowed to return for a stay in a yurt and to fully make use of the lake and docks another time. This trip was for wolves.
We made our way down a solitary road; the more remote we traveled, the more I realized that the Center was not merely an educational facility, but also the hub for grounds that were home to live wolves. After parking in a small, gravel lot at the Wolf Education & Research Center, we were confronted with a sign which advised: "No loud voices, howling, or whistling". We were in for far more than a wolf pelt and a placard of facts.
We made our way along a path, shushing our children every few steps, lest we disturb a wolf or tempt one to pounce from the bushes and eat us. Of course, this does not happen, and one of the main objectives of the Wolf Education & Research Center is to dispel fears of demonized wolves, born from both fairy tales and modern entertainment.
The main structure of the Center is modeled after a Native American longhouse. There we met the intern on duty, Danaé Mouton. This enthusiastic volunteer was nearing the end of a three-month internship at the Center. It wasn't just her energy, knowledge, and passion for wildlife biology that was so impressive, but also that during her three-month internship, she lived in a tent at the State Park. She didn't even smell bad or have the crazy camping hair that I seem to acquire after a mere ten minutes in the wilderness.
Danaé schooled us well on the facts of wolves in Idaho – the dangers they pose, the threats they face, how many animals they prey upon, and their effect on existing herds of deer and elk (the presence of a wolf pack will cause a herd to move to higher elevations – the absence of a herd where they once lived is often misattributed to wolves having wiped out the herd entirely).
Wolves are a contentious topic. For every wolf in Idaho (786, if you were wondering), there are thousands of wolf haters with bumper stickers reading: "Wolves: Smoke a Pack a Day." This is not a popular place for Canis lupus, which is perhaps why the Wolf Education & Research Center is so very important. If there is anywhere wolves need an advocate, it's here in Idaho. Equally important was that Danaé's allegiance was not solely to these animals, but to understanding all sides of the issue. There is an effort to find solutions and common ground between livestock owners, hunters, preservationists, and yes, even the "Wolves: Smoke a Pack a Day" crowd.
I've never been particularly drawn to wolves, but the spread of misinformation about the animals and the animosity of many Idahoans toward them was eerily reminiscent of an animal I had cause to research last year, the thylacine (more commonly known as the Tasmanian tiger).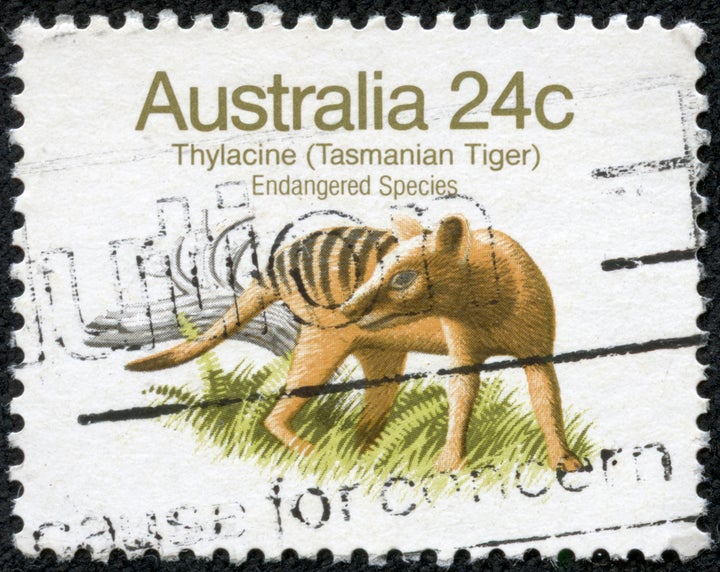 The thylacine was credited with attacks on sheep and poultry in Tasmania and there were verifiable instances, to be sure. One of the photos that brought farmers to a frenzy and caused widespread hunting of the animal, a photo depicting a thylacine with a chicken in its mouth, was later found to be a fake. The thylacine in the photo was a mounted animal posed for the camera. In July of 1936, the Tasmanian government declared official protection of the species. Two months later, the last known thylacine died of neglect in a Tasmanian zoo.
Whenever there is an opportunity to learn about an animal and foster a sustainable relationship between humans and the many species with whom we share this planet, I'm inclined to take it.
We learned about pack behavior, the wolves that had lived and died at the Center, the few that remain, and why "wolf down your food" is an expression. (Eat fast or your dinner might get stolen).
Inundated with information, my nine-year-old suddenly held up a hand to stop Danaé before declaring, "I need my microphone." She then interviewed the intern on her work at the Center and the two captive wolves in residence (hence the earlier admonition against loud voices, howling, and whistling) for a future podcast. She's nine, after all. It's high time she had her own podcast.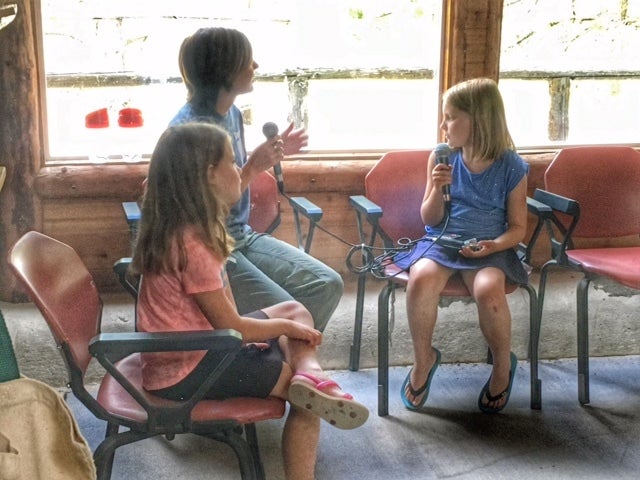 Enamored with the Center, we let both girls pick out a small souvenir. My youngest opted for a stuffed animal, because if there isn't anything pink and sparkly, she'll gravitate toward cute and cuddly. My eldest, the nature lover, chose prints of the animals. Upon arriving home she usurped a few frames to protect her pack. There might be an internship in her future.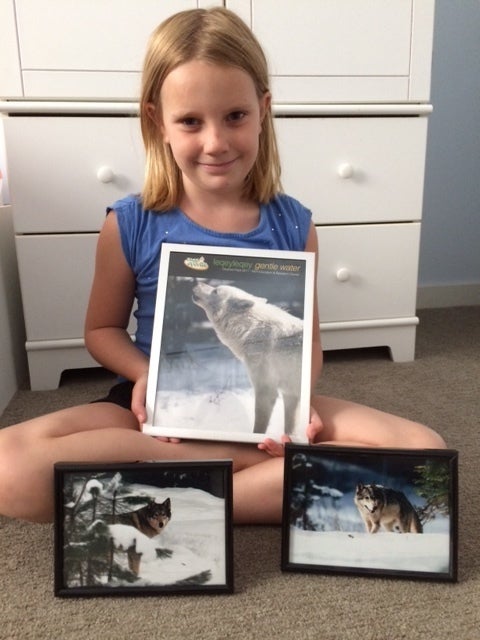 Ever dream of traveling the world with your kids?
(Disclaimer: It's NOT glamorous!)
Related
Popular in the Community