Lincoln Center's Midsummer Night Swing can catch you by suprise. After all, the name "Lincoln Center" is steeped in cultural relevance and serious creative exploration.
But Midsummer Night Swing is more of a neighborhood block party - a mix of old and young, children and dogs, neighbors and friends out for a night of musical enjoyment on the Upper West Side. And the fact that it's free certainly helps to democratize the crowd.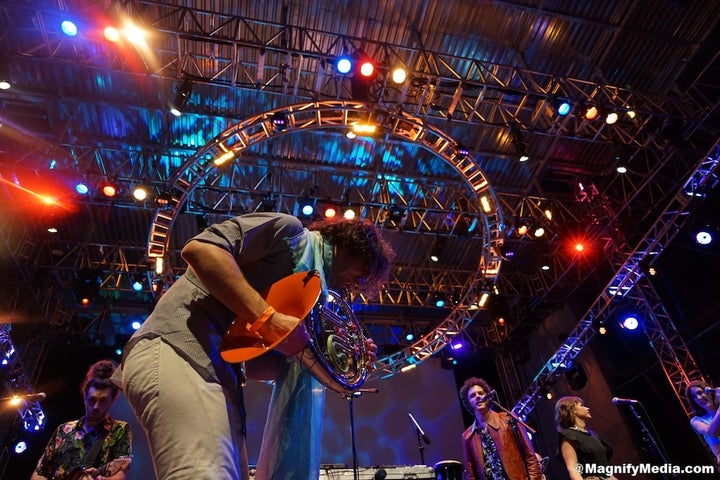 So when you take Damrosch park, add comfortably cool summer night - and then add Disco, well you can't help but have a good time.
On June 8th, Midsummer Night Swing presented - Nu Disco LIVE! with performances by Body Language and French Horn Rebellion featuring guest vocalist Megan Vice and with DJ sets by Tommie Sunshine and The Golden Pony.
French Horn Rebellion is lead by David and Robert Perlick-Molinari. Robert plays the French Horn. The sound is '80s-style synthpop - with a thumping disco beat. As Robert explains it to Milkcrater - "Years ago, I was playing in the Chicago Civic Orchestra as a French horn player, and one day decided it wasn't the right place for me. I rebelled against the horn establishment. My brother and I decided to make dance music and put horn on top."
"So needless to say, we've been having a lot of fun. The obvious name for the project then became, 'French Horn Rebellion.'"
For this gig Perlick-Molinari was joined by singer Megan Vice.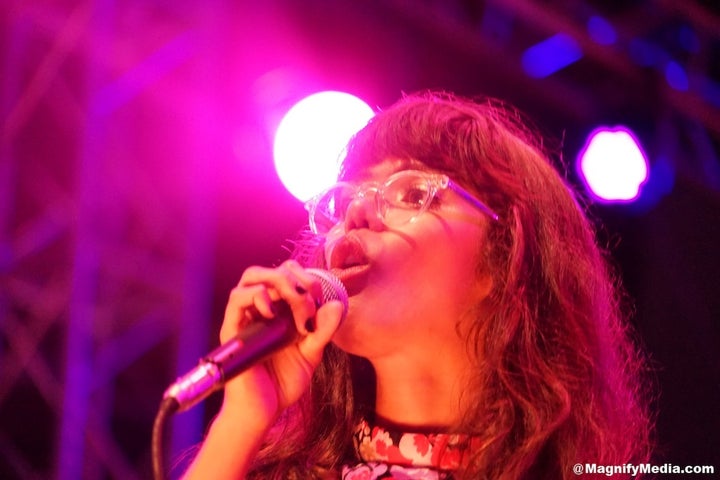 She's equal parts glam and grit, pairing polished production and structured songwriting with syncopated beats and raw, unfiltered lyrics.
She told music.allaccess.com "I think my sound on this collection has really evolved from my first release, taken a gutsier turn if you will… I feel like I shed old skin and unveil a fresh layer of myself with every new project, and I think that's evident when you listen to/view my work."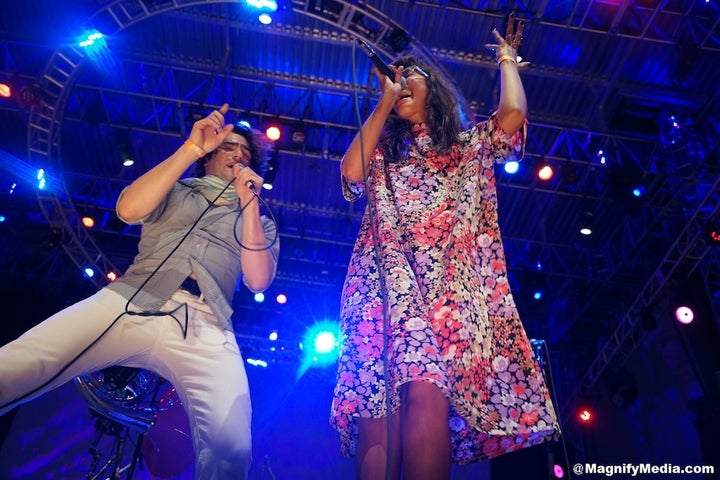 Bringing a fun pop sound to Lincoln Center Midsummer Night Swing - Vice say's that's what music is all about.
"I usually pull inspiration from my love life, or ridiculous scenarios surrounding love in general, or things I am going through that are rough for me that I try to make light of in a song because it helps me cope."
REAL LIFE. REAL NEWS. REAL VOICES.
Help us tell more of the stories that matter from voices that too often remain unheard.