When deciding what to plant in your summer garden -- whether you're starting fresh or adding on to your current assembly of flowers and shrubs -- it's important to account for climate and soil conditions. For example, you don't want to add species that require a lot of shade and moisture if you live in a climate with intense sunlight and drought. And the same goes for plants requiring lots of sunlight or little moisture in a heavy rainfall area.
If you're relatively new at managing a summer garden, speak to a gardener or a local nursery about what to plant. Otherwise, here are some summer garden plants that should do well with regular maintenance throughout the season:
You might think about starting a few tomatoes from seeds as indoor plants. Wait until it's 50 degrees or above outside at night before transplanting them into your garden. Tomatoes thrive with six to eight hours of full sunlight, so avoid planting them in heavy rainfall climates. Tomato plants need to root deep into the ground, covering two-thirds of their stem, in order to grow tall without breaking when fruit begins to form. You will need to water them regularly and trim them near the end of the summer to maximize new growth next year.
The American species of witch hazel will bloom around November and December, while the Asian species will bloom in January and February. Witch hazel is drought tolerant, so it will withstand for those hot, long weeks without rainfall -- and it can handle full or partial shade. Witch hazel is also hardy against disease and insects. Once plants bloom, you'll see unique and vibrant colors, sometimes accompanied with a fragrance. It's a nice plant that pays back in the colder months.
Okra thrives in hot weather with full sun. While it's traditionally considered a southern vegetable, you can plant it in areas with cooler weather as well. Like tomatoes, you can start okra plants indoors and transplant them outside when the weather gets warmer -- think late June. You have to treat the roots carefully when replanting them, because they can break easily. Pick off the okra pods when they're three to four inches in length. Otherwise they will become too mature to grow.
Ninebark is an easy shrub to grow because it can handle various types of weather and is stands up well against most pests and diseases. The vast array of colors you'll see from planting ninebark is a huge plus for gardeners. It requires little to no maintenance throughout its lifetime, although you have to be aware of powdery mildew coming from peeling bark during the winter. Make sure it gets sunlight during the spring and summer so it's hardier in the winter.
If you want squash varieties that can be harvested before the first frost of winter, consider autumn and winter types. These include:
Acorn
Banana
Butternut
Buttercup
Carnival
Gold Nugget
Pumpkin
Turban
These types of squash require full sun and well-drained soil. Their vines will need a lot of room too -- five to 10 square feet each. If you plant the bush versions, they will need three to five square feet each. Make sure they're ripe before you harvest them from the vine and watch out for pests as they can inhibit growth.
Oakleaf hydrangeas are subtle plants, and their colors change throughout the season. It's another easy type of plant to maintain as it doesn't require any pruning and can survive well in shade or partial shade. It can handle drought and even survive in sand-like dirt as opposed to other types of hydrangeas. Like ninebark, its bark will peel which can be visually appealing.
These are only some of the many plants you might consider for your summer garden this year. Which you choose comes down to where you live, what your budget is, and how much time you're willing to spend on maintenance and daily care. You don't want to spend a fortune every season replacing plants, so be sure to invest in the right ones the first time around. As always, you can hire a gardener to maintain your landscape for about $110 depending on how often it needs care.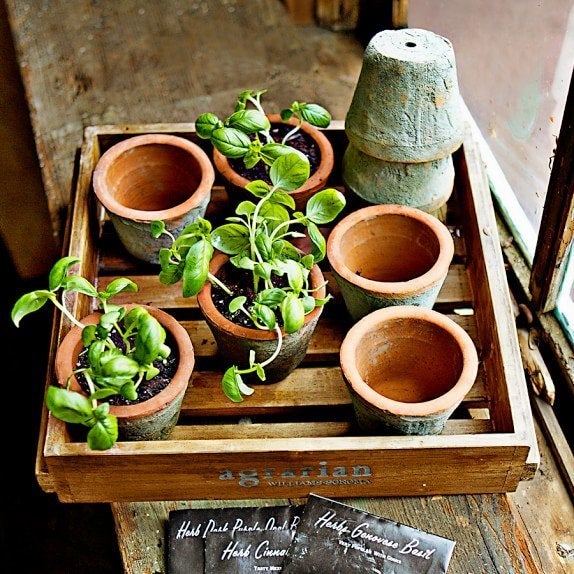 Gardening Accessories You Need