Are you planning a visit to Los Angeles? Are you feeling overwhelmed? Me too, and I live here! LA is yuuuuuge and offers so much to see and do. How to see it all? Impossible. With that said, I offer the below humble suggestions to help you navigate Koreatown, one LA's most lively, diverse and dense neighborhoods.
LA can get hot. When you get bothered, visit Bumsan for soft serve. This pop-up style minimalist ice-cream shop uses 100% organic ingredients for their signature flavors: organic milk, matcha, dragon fruit lychee and chocolate. For an extra dollar, you can trick out your cone with sprinkle bling and channel an Instagram star on their darling outdoor pink patio. ~6USD
Instagram: @bumsanorganicmilkbar
534 S Western Ave, Los Angeles, CA 90020, Open Daily from Noon-11pm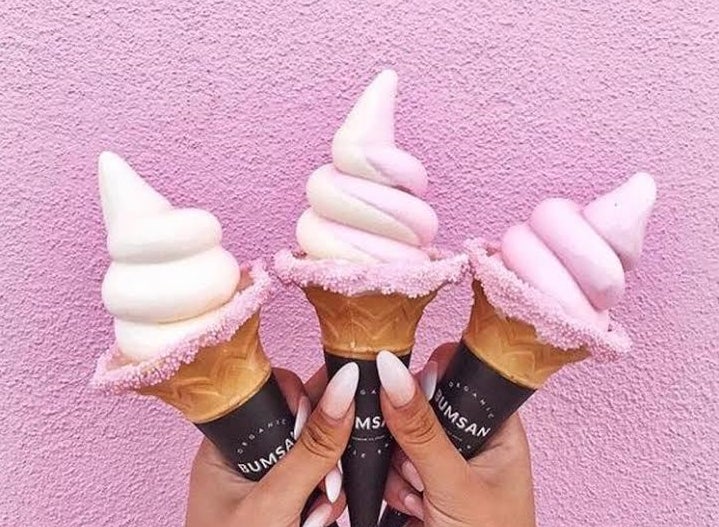 Ahgassi Gopchang Korean Barbeque
You've spent the day exploring the Getty, the Griffith Observatory and LACMA. Before your mood turns hangry, run to Ahgassi. If you aren't familiar, Korean bbq is a grilled meat family style extravaganza where a waiter grills your choice of marinated meats on a charcoal grill built into your table. Ahgassi Gopchang is a local favorite well known for its no-nonsense style service. Sit back and enjoy a chilled beer and watch in awe as your waiter expertly chops and grills your choice of meats from dwaeji-galbi-gui (돼지갈비구이; grilled pork ribs), so-galbi-gui (소갈비구이; grilled beef ribs) to gopchang-gui (곱창구이; grilled beef intestines). ~20USD/person
3744 W 6th St, Los Angeles, CA 90005, Open Daily from 11am-2:00am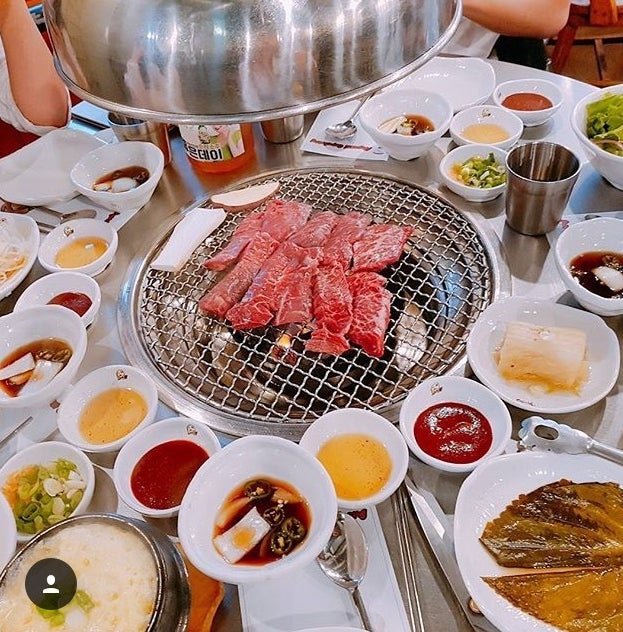 After you bask and bake in the So-Cal sun, head to Olympic Spa to rejuvenate. Lose your clothes, leave your inhibitions and shed those dead skin cells at this females only sanctuary. This is a traditional bath house where all guests have access to different pools, steam, and sauna rooms like the jade laden steam sauna room, the "mugwort" tea pool, and the binchō-tan (white charcoal) therapy room and the himalayan salt sauna. For a nominal fee, sign up for a signature full body exfoliation. When your muscles are relaxed, enjoy a simple Korean meal at the in-house restaurant then proceed to the communal nap area with heated floors . This spa doesn't admit children under 14 and again, is only for the ladies. Full disclosure, full nudity is non-negotiable in pool areas. Visit Wi Spa for an all gender experience. ~20USD entry + extra for amenities like massage if you treat yo self.
3915 W Olympic Blvd, Los Angeles, CA 90019, Open Daily from 9am-10pm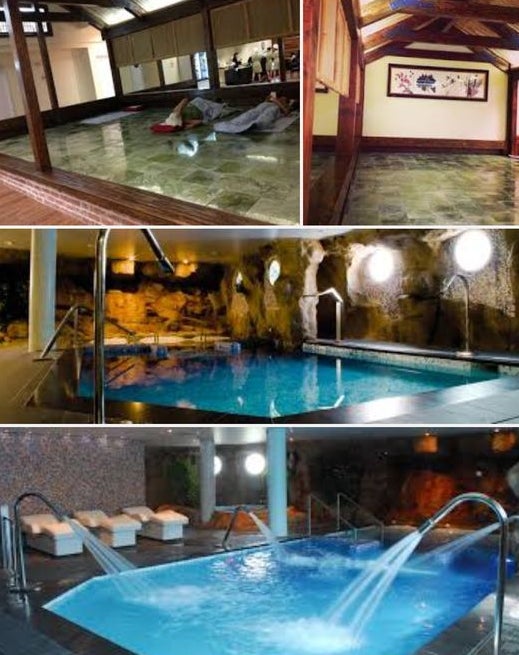 Koreatown loves coffee! Among the myriad of choices for a cup of brew, my favorite is the one closest to my house. Correlation? Definitely. Regardless, Awesome Coffee lives up to its ridiculous name. For the coffee aficionado, I suggest the salted caramel "waffogato" with signature waffle, shot of espresso, served with liquid nitrogen ice cream OR the matcha latte. Enjoy a moment of quiet in this funky minimalist- LA skateboard culture inspired- retro-chill locally owned coffeeshop. They are also open until midnight, so if you need to break out the laptop and kill some work, this is the place. ~10USD
Instagram: @theawesomecoffeeshop
3959 Wilshire Blvd Ste A21 Los Angeles, CA 90010, Open Daily from 10am-12am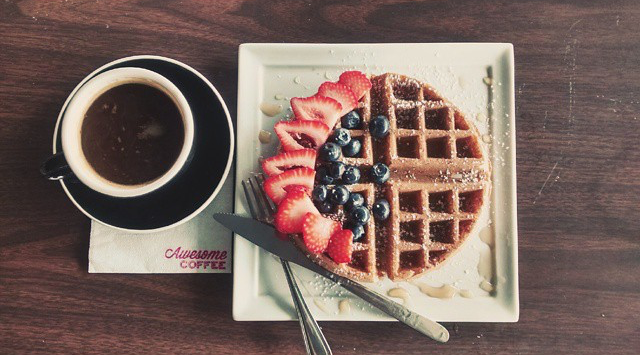 What would an LA trip to be without a summer pool party? For this, visit the newly built Line Hotel on Saturdays where you can mingle next to the poolside DJ or shamelessly people watch on a chaise lounge while you secretly Shazam. Line Hotel's most impressive eye candy is the vibrant green-house bar, THE COMMISSARY, adjacent to the pool on the second floor. Sip some strong AF cocktails and get an oxygen boost from your nearby plant friends. When you're pool party pooped, ask the doorman for directions to the late night karaoke bar, I promise you won't be disappointed. On your way out, stop by the POKETO pop-up shop in the lobby founded by husband and wife Ted Vadakan and Angie Myung whose mission is to "infuse the everyday with aesthetic intentionality". You can find minimalist, delicate and distinct items such as backpacks, stationary and home goods. ~10USD for craft beer
3515 Wilshire Blvd, Los Angeles, CA 90010, COMMISSARY Open Daily from 7AM–2:30PM 5–11PM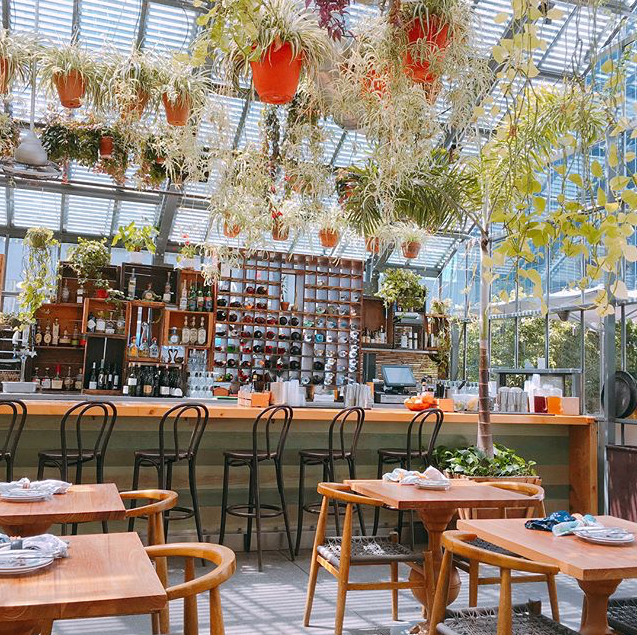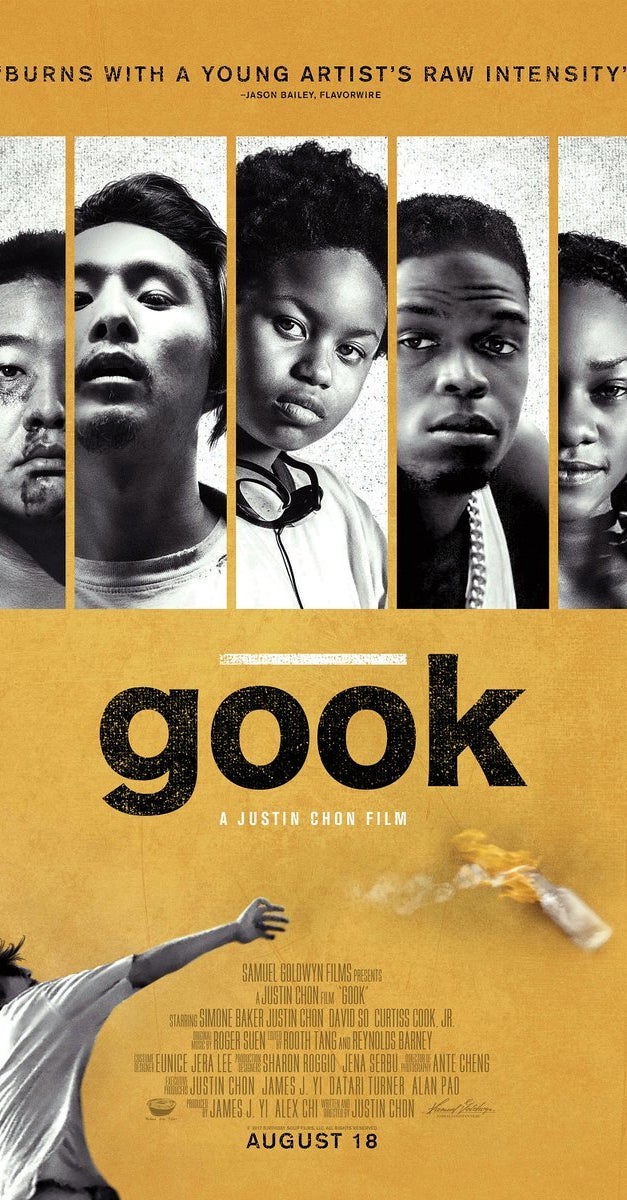 If you'd like to learn more about the genesis of Koreatown, I encourage you to read about the Immigration and National Act of 1965 which further opened US borders to non-norther Europeans and stimulated the rise of the LA Korean population from 5,000 in 1964 to 9,000 in 1970. To understand contemporary Koreatown, one must also address American civil rights history and the LA riots of 1992. One of the most harrowing moments in American civil rights history, the Rodney King Riots, also known as the Saigui riots took 55 lives and injured 2,000 people. During the riots, 3,100 businesses were destroyed of which over half were Korean owned. The riots shifted the Korean community's understanding of identity and visibility in America and propelled a wave of activism.
For reference, please find below links to news and scholarly articles that discuss this history in depth. My wish is that each of us make an effort to understand the complexity of the communities that we inhabit and visit. With that said, be on the lookout for GOOK, a crowd funded Sundance Next Audience 2017 Award Winning film directed by Justin Chon set to release on August 18th, 2017 that tells the story of the 1992 riots from the perspective of two brothers who are Korean American small business owners.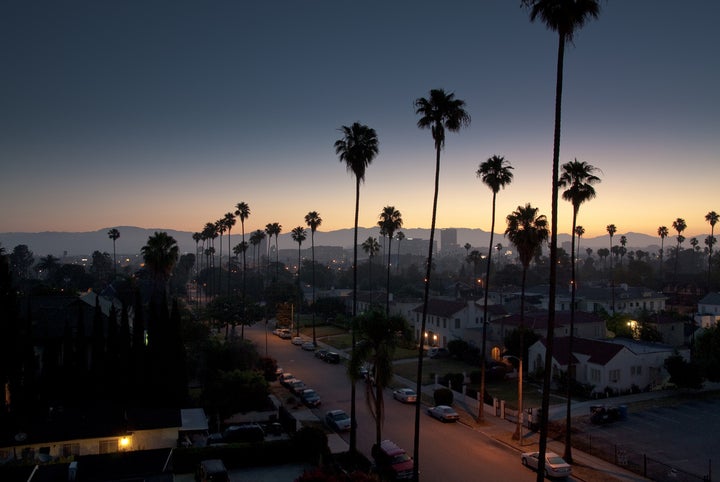 Related
Popular in the Community