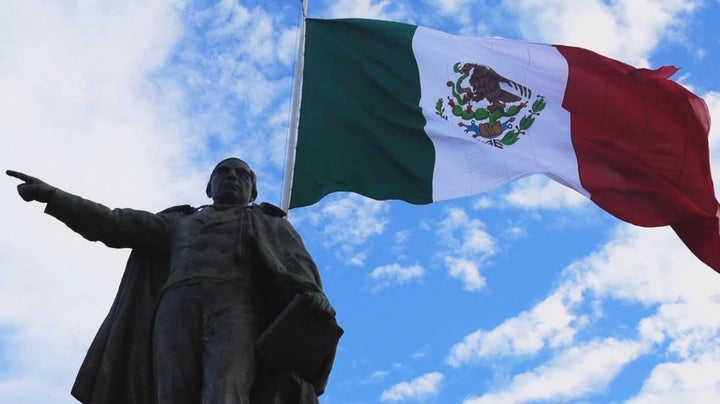 If home is where the heart is, then my home is Oaxaca. I was born in Mitla, a small village in the valley of Oaxaca, and moved to Los Angeles when I was 10 years of age. I guess I am now what people call, "OaxaCalifornian." Oaxaca has become the cultural epicenter of Mexico and for the past five years I've been traveling back and forth, being a tourist in my own city.
Summers in Oaxaca are launched with the Guelaguetza festival, a two week long celebration of life and culture. There are dozens of events that revolve around food, textiles, art and dance, but there is one day when it all comes together, and that is on Calenda Day. Dance parades kick off the festivities on Saturday and get everyone pumped for the Guelaguetza on Monday.
Oaxaca's Guelaguetza is celebrated on the last two Mondays of July, a day-long dance festivity where most of Oaxaca's surrounding villages gather in the city's outdoor amphitheater sharing their culture through dance and music in front of thousands of spectators. A calenda is a dance parade throughout the city that culminates in the zocalo, or main square, of Oaxaca. Picture hundreds of dancers and spectators dancing their way through the city's streets with live bands, food and mezcal -- a lot of mezcal. Everyone becomes a part of the calenda, a personification of Oaxaca.
This year, my brother traveled back to Oaxaca with friend and videographer James Cottle. They were able to squirm their way through the Calenda crowds and capture its beauty and essence in this short video below.
September marks the end of summer both in Los Angeles and in Oaxaca, and what better way to say farewell to summer than with food. In Oaxaca, I get to attend Mexico's most anticipated food festival, El Saber del Sabor; and in Los Angeles, I get to be part of LA's hottest food event of the year, the Los Angeles Times' THE TASTE inside the Paramount Studios. Food festivals are my favorite way to spend any free time I get to have. The food, the chefs, the people, the wine, the spirits, oh and did I mention the chefs? Now that is what life should be all about.
My family's restaurant, La Guelaguetza, was part of THE TASTE last year and this year we are even more excited for it. Three days, with five different sessions of unlimited food and drinks provided by Los Angeles's finest chefs, restaurants and bars. Alongside The Taste of Mexico Association, we will be curating the content inside THE TASTE's Hoy Café. The Hoy Café will be a collaboration of four of LA's top Mexican restaurants where we will offer mixology and Mexican cooking demos, mariachi, dancing, food, mezcal and tequila tastings.
I've always believed you can get a sense of a city's heartbeat through its food and THE TASTE is just that, a reflection of Los Angeles through its restaurants and culinary advocates. It's the only place where one can experience regional cuisine from all over the world, and have chefs alike Ludo Lefebvre, Ricardo Zarate, Nancy Silverton and Thomas Keller all come together in one place.
I miss Oaxaca when I am in L.A., but when my family and I are able to be part of events with as much cultural diversity as THE TASTE, it makes me feel like I am home again. Maybe next year I'll organize a calenda traveling from Oaxaca throughout Mexico, culminating in Los Angeles at THE TASTE. Hey, a girl can dream, right?
The Los Angeles Times' THE TASTE, a celebration of Southern California's culinary scene, takes place over Labor Day weekend at the Paramount Studios in Los Angeles. For tickets and additional information, please visit www.latimes.com/taste.