Some Declo, Idaho parents are furious over what they call principal-approved teacher bullying.
Nearly half the class underperformed. Three chose to skip recess, while six opted to have their faces drawn on by peers -- artistic choices included names, mustaches and goatees.
One parent tells KMVT that the teacher's decision teaches students that bullying is OK.
"Not only was my son punished with bullying but the other students were rewarded [for] bullying," the parent said. "If you ask any 10-year-old or fourth grade student, 'I get my face colored on or I don't get to go to recess,' they're going to pick get my face colored on, they did not understand what was going to happen to them later."
The school principal knew about the drawings, KBOI reports. And while superintendent Gaylen Smyer says the students had a say in the decision, parents' concerns are being taken "seriously" and an investigation is underway.
Still, other parents like Carla Christensen say they fully support Larsen's teaching methods and hope to see her continue her career at the school.
KMTV reports that the teacher was placed on disciplinary leave last week but has since returned to the classroom.
In a similar incident last month in Iowa, Shenandoah mother Alex Kindopp said her 9-year-old son Jaxon's music instructor encouraged students to spit on him. Jaxon said he did a "raspberry," or sticking his tongue out and blubbering, at a classmate. Spotting him, the Shenandoah Elementary music teacher reportedly asked the boy how he would feel if others did the same to him.
Another incident in Texas led to a teacher's dismissal from the classroom in June. The San Antonio educator ordered more than 20 kindergartners at Salinas Elementary to line up and hit a classmate accused of being a bully. The teacher was accused of organizing the slugfest after a colleague sought advice on how to discipline the 6-year-old.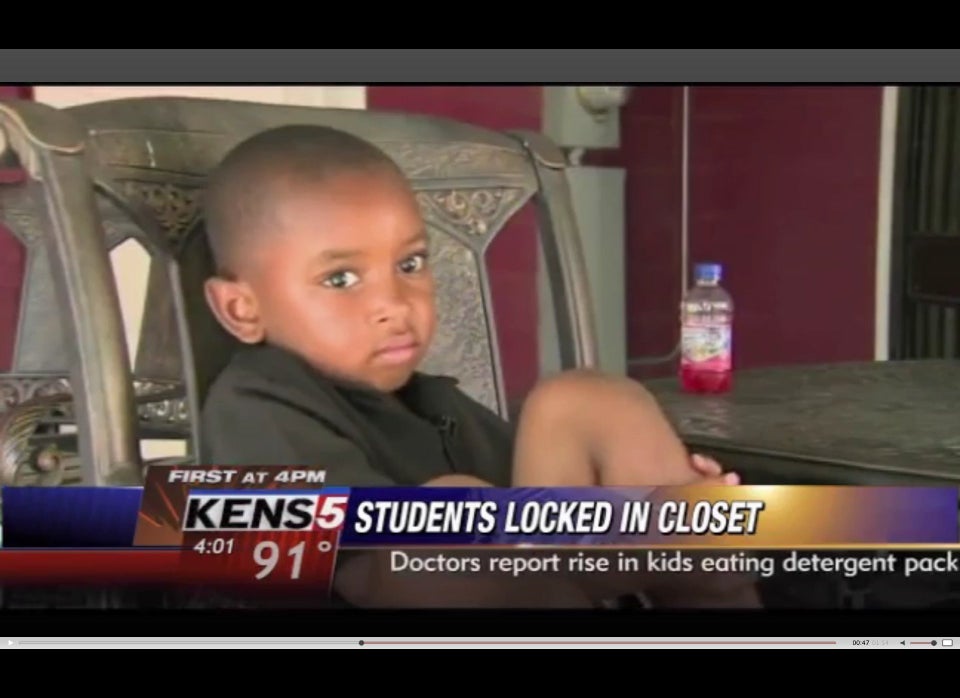 Teacher Controversies
Popular in the Community