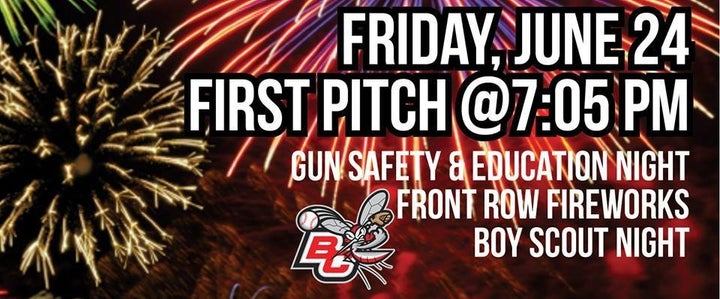 Michigan's Battle Creek Bombers' promotional nights supported LGBTQ causes and, more controversially, gun ownership in the same week. As general manager Tony Iovieno of the Bombers, the team hosting the event, told TMZ on Friday, "You can't please everyone."
"There are always going to be folks who don't agree with what we do," he said. "We just had LGBT Pride Night the other night, and some people didn't like that either. You can't please everyone."
Boy Scouts and fans with firearms will mingle at Friday night's Bombers game. 
Iovieno told the Battle Creek Enquirer on Friday that the team doesn't have a political stance on firearms, and called recent mass shootings "horrific," but added that he wants the night to spark conversation about gun violence.
"Who am I to take an odd political stance and say we can't do that?" he said to the Enquirer. "I don't think that's the role I have or what I should be doing. But I like that this is sparking a conversation because it's a conversation that should be had."
The gun control conversation is happening in Washington, on television and at the dinner table. But by inviting thousands of guns into a stadium, the Bombers are absolutely taking a political stance. Just as a team wouldn't host a Pride Night during June's Pride Month if they didn't support LGBTQ rights, throwing a "2nd Amendment Education Night" in partnership with gun shop Freedom Firearms during Gun Violence Awareness Month is telling.
Peeling back the team's specious claims, teaching young people about gun safety for one night at a baseball game is a poorly veiled educational attempt. In reality, they're hosting a politicized gun rally. If they truly wanted to show a genuine attempt at gun education, the Bombers should've held "Gun Night" on June 2, which is National Gun Violence Awareness Day. The team's home game on June 2 was $2 beer night.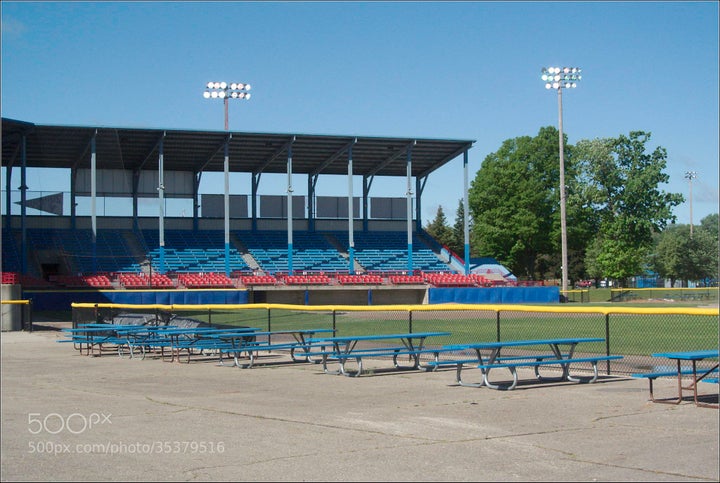 Defending the tonight's promotion, Iovieno addressed "misconceptions" about the event to TMZ. Noting that Michigan is an open carry state with a "different culture" to big U.S. cities, he said that he hopes the event will promote firearm safety. Displays from Freedom Firearms and the NRA's kid-targeted Eddie Eagle GunSafe Program will be placed throughout the stadium. In a state with a gun culture, as Iovieno stated, however, outright gun pride may overtake gun safety education at the game. 
With so many armed civilians, or "good guys with guns," the Bombers' stadium will undoubtedly be the safest place in the United States on Friday night. 
REAL LIFE. REAL NEWS. REAL VOICES.
Help us tell more of the stories that matter from voices that too often remain unheard.
BEFORE YOU GO
PHOTO GALLERY
LGBTQ Wedding Photos