Leather is no longer limited to heavy jackets on burly men who ride Harley-Davidsons. Slim leather pants (or pleather -- the cruelty-free alternative is just as convincing and stylish as its counterpart) are an easy alternative to jeans in the winter, and the material is now just as suitable for the warmer days of summer.
A supple top in a light color or a sweet pleated skirt are unexpectedly pretty options. The key to wearing leather in summer is choosing a shape that falls a bit away from the body, giving your skin room to breathe. It's also important to go for a lighter weight than what you'd go for in winter, and opting for neutral colors like beige, white, or even light pastels.
Here, 42 stars who shine in light leather, as well as a few options to add to your warm-weather wardrobe.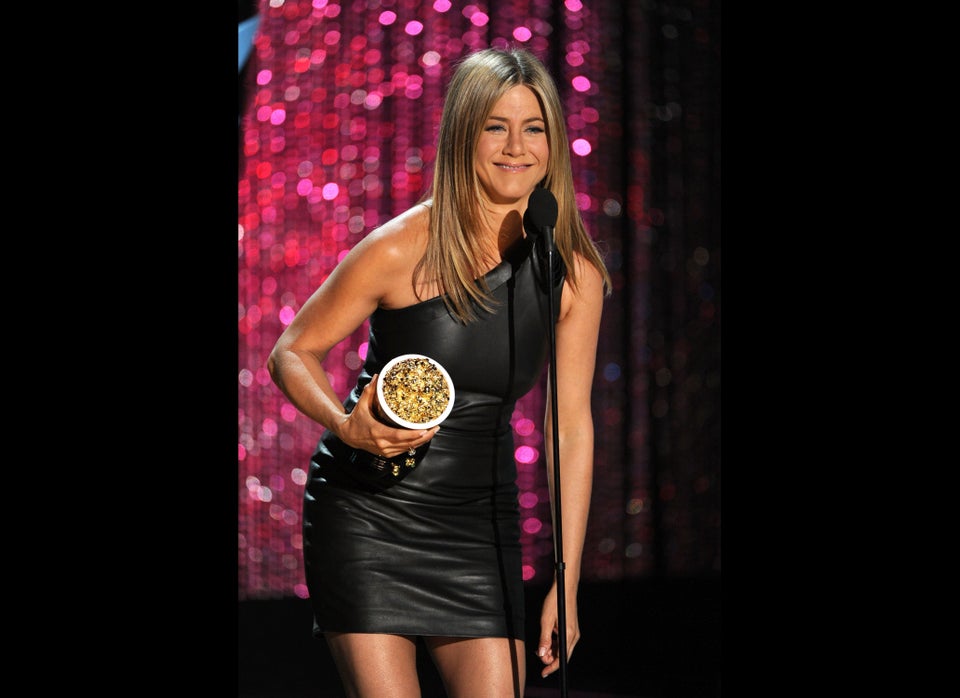 Ladies In Leather
Related