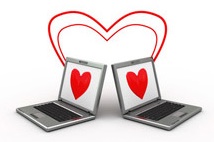 I had a feeling this summer would show record numbers for singles looking for love online and Match.com's latest news proves this.
According to the online dating giant, they just celebrated their biggest summer ever with over 33.5% more winks and emails as compared to the summer of 2009.
In July, Match had stated in a press release that Miami would be a great summer destination for singles. As August is coming to an end, Match is listing Miami as the hottest city in the U.S., followed by New York, Los Angeles, and Chicago.
Miami, FL
New York, NY
Los Angeles, CA
Chicago, IL
Washington, DC
Dallas, TX
San Diego, CA
Phoenix, AZ
Boston, MA
Houston, TX
Not in one of these cities? No need to fret. Cast a wider net and expand your search to include zip codes in one of these popular cities. Relocating for love isn't such a bad idea, after all.
Julie Spira is an online dating expert and the author of The Perils of Cyber-Dating: Confessions of a Hopeful Romantic Looking for Love Online. She creates irresistible online dating profiles for singles. Visit her at CyberDatingExpert.com