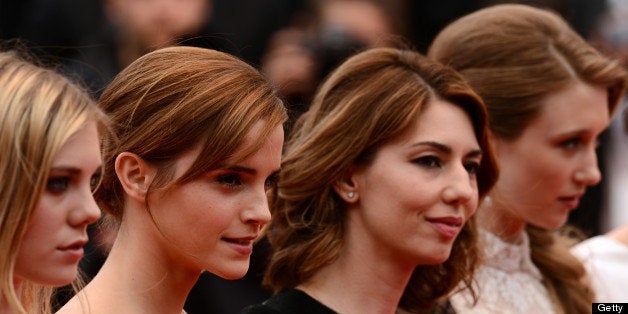 Summer blockbusters are notoriously guy-centric, and this summer is no exception, as movie-goers can witness men (both superhuman and not) team up and fight bad guys in a variety of settings. But if women aren't exactly dominating this year's crop of expensive action flicks, they're certainly making progress. Instead of the usual sexpots-in-distress, we can expect to see several complex female leads.
Big budget buddy comedies about women are few and far between, but later this month we'll be treated to "The Heat," starring the incredibly talented duo (and real life best friends) Sandra Bullock and Melissa McCarthy, who don't forge a bond over a decidedly women-centric premise (like we've seen in the past) but who tackle actual crime together.
As USA Today notes, we'll also witness the talented Mireille Enos (known for her strong portrayal of homicide detective Sarah Linden in "The Killing") star as Brad Pitt's wife in "World War Z". "They wanted her to be a strong presence," Enos said of her character. "Brad kept lifting her role up.'" Maggie Gyllenhaal will also portray a strong woman this summer as a Secret Service agent in the action flick ""White House Down". Gyllenhaal said about the role, "The thing about my character is that she's never, ever the victim. She's not the woman tied to the railroad tracks. That person is actually Jamie Foxx. It's really unusual in that way.''
We would still like to see more women billed as leads in these big budget films, but this year's summer slate shows progress. The more women featured as "strong presence(s)" who are "never, ever the victim" in would-be blockbusters, the closer we come to shutting down the notion that films about women don't attract audiences and don't make money. It's about time.
Popular in the Community