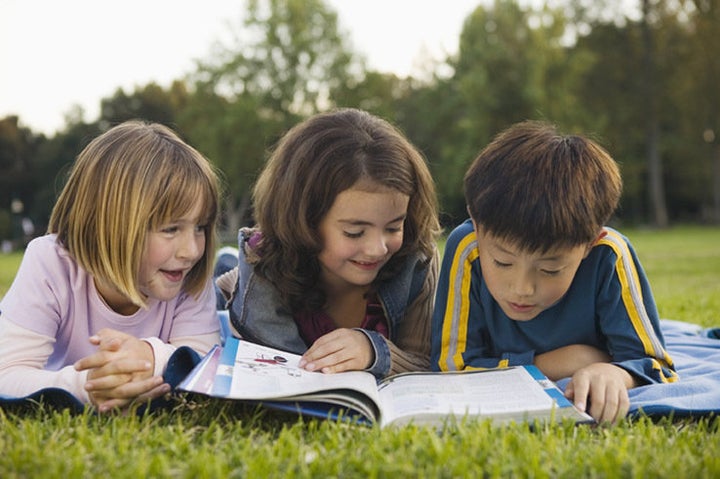 I was excited to read about the expansion of an experimental program to ensure kids have access to books to read over the summer. This is a critical time, when so many of our children tend to "slide back" as readers and actually lose ground. If they spend very little time reading because they have limited access to books, it is possible to fall behind nearly an entire grade level in the two month time period of summer. But here is wonderful news from USA Today!

USA Today's article gives more info about the research behind the "summer slide," and its connection to the achievement gap between lower-income students and their middle-class counterparts in the US. Scholastic, Inc. is doing wonderful work in this new program, by offering the books to schools at a discount. Since 1999, Access Books has also distributed more than one million books to children to nourish their summer reading. We can all get involved. My organization, LitWorld, is sending books worldwide, for all children's summers, so that there is no child in the world who has not had the experience of what a book in hand can do for one's mind, heart and soul.
We are all looking for ways to enter new worlds, and the combination of summer and books can make that happen for children of all ages. Here are some summer reading suggestions -- if you don't have a child of your own, find one to read to!
Young children will love Actual Size by Steve Jenkins, and all of his books about the animal world. Little ones also love The Listening Walk by Paul Showers and Aliki. Let them inspire you to have a listening walk of your own.
If your child is in elementary school, the Magic Treehouse series by Mary Pope Osborne is a wonderful way for them to have imagined adventures all summer long, while 31 Ways to Change the World by 4,3886 Children and We Are What We Do, might inspire your child to imagine ways he or she can change the world too!
Series books are great summer reading for older children, allowing them to get lost in a story that seems almost never-ending. Ender's Game by Orson Scott Card is the beginning of a fascinating science fiction series, and The Keys to the Kingdom series by Garth Nix is a fantasy series that will leave kids spellbound.
Graphic novels are great for more reluctant readers, no matter the season. The Bone series by Jeff Smith and The Sandman series by Neil Gaiman are extraordinary examples of the new ground that graphic novels are breaking in children's literature.
I'm a huge fan of young adult literature myself (it's often better than books written for people who are so called adults), so I'll be digging into First Light by Rebecca Stead and the sequel to Suzanne Collins' The Hunger Games. What will you be reading? What will you be reading to a child who so needs your passion, your voice?
Related
Popular in the Community