The summer after I graduated college, I went through my first big break-up. Summer started, and I was single for the first time since high school.
But I wasn't alone. The same thing happened to all my girlfriends who were in long-term relationships. It was like all the boys were cyborgs that had their flips switched at the same time.
We had built lives, decorated apartments, made sacrifices, and nurtured friendships that cocooned us with our first loves--only to have the proverbial rug pulled out from under us.
As we embarked--somewhat reluctantly--into the world of dating, I noticed that we were all living out the same basic storyline with different details: dramatic move-outs, post-break-up hook-ups with ex's, rebound sex with almost-strangers, and long stretches of lonely nights. There were moments with prospective significant others that felt too perfect--out of a movie--only to be met the following date with disappointment. Through these ups and downs we held onto the hope that we would find love.
Except we weren't looking for love.
We were trying to find happiness.
It took more than a few broken hearts to discover that there was no such thing as Prince Charming. It was up to us to make ourselves happy--not our significant others.
I couldn't find novels about relationships that featured women we could relate to, love stories to show us that we didn't need a relationship to save us, that we were perfectly capable of saving ourselves.
Ava Cummings, author of Sweet Muse, noticed the same trend. She enjoyed reading romance, but was getting tired of the same old plotline: city girl who works as a secretary falls in love with the millionaire CEO who solves all her problems. She decided to write the story she wanted to see on the shelf, describing the genre as "real girl romance."
"I wanted to shine a light on real girls. We don't have it all figured out. We make mistakes along the way," Cummings said when we spoke about her book, and the real girl romance genre. "It's about learning who you want to be."
Sweet Muse features Anna Starr, assistant to the editor of a celebrity gossip magazine. Shy and lacking self-confidence, Anna is sent on assignments at chic cocktail parties and glamorous art openings, where she sometimes drinks too much, meets friends who she's not sure she can trust, and men who she hooks-up with--but none who are as captivating as up-and-coming artist Damien Wolfe.
The responses from readers were positive. Cummings mentioned, "I received e-mails and comments from readers who told me, 'It's about time!' and that it was refreshing to finally read romance about a girl who could explore sexually and make mistakes."
After reading Sweet Muse, I started seeking out more real girl romances. I spent winter curling up with romance novels and stories about love--just in time to share this summer reading list. Katie Eelman, my local bookseller at Papercuts J.P. had some recommendations. I also made a Romance for Real Girls list on Goodreads for fans of this genre to suggest books to each other.
As we continue to talk about the stories that matter to us--and share our stories--we encourage authors and publishers to shine a light on real love, and empower real girls to love themselves.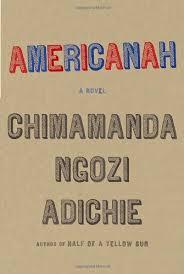 "Ifemelu is a young woman who leaves her home in Nigeria for America, where she faces hardships and successes alike. All the while, thoughts of intensely sweet, wildly intelligent high school boyfriend Obinze occupy her mind. Reading this novel, I grew to love and admire Ifemelu, and therefore worry that she would give up on her successful and poignant blog, her scholarship to Princeton, the independent life she builds for herself, for Obinze. But such a succession never occurs--while the couple do reunite in an idealistic and romantic way, there is never a sacrifice of self. Ifemelu is a whole person with her own, unique experiences, and this allows her to give and receive love fully." -- Katie Eelman, Papercuts, JP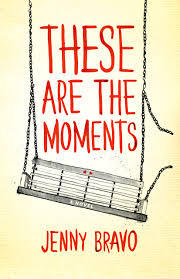 2. These Are The Moments by Jenny Bravo
Jenny Bravo--author and Blots and Plots blogger--crafts a heart-wrenching portrayal of the challenges of maintaining first love. Wendy and Simon fall for each other hard in high school, but as they grow up, life and their relationship become more complicated. Their back and forth attempts to get back together and stay together are an incredibly common relationship problem--if you haven't been in a relationship like that, you may have comforted a friend who has. With rich prose and piercing dialogue, These Are The Moments asks, do people--and relationships--change? And even if they do, is it possible to go back?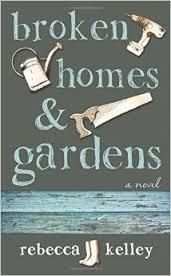 3. Broken Homes and Gardens by Rebecca Kelley
This debut novel will satisfy your craving for a post-millennium version of When Harry Met Sally. Joanna and Malcolm are on-again, off-again friends and sometimes more, dancing around labeling their relationship because they don't want to ruin their friendship. Joanna is aimless yet determined, with each emotional bump in her life marked by a new apartment or rented room. Their relationship and Joanna's restless spirit exemplify 20-something life and how hard it is to find what you're looking for--especially when you aren't honest with yourself about what you want.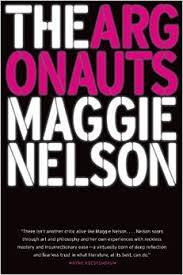 "This brand new memoir is a masterpiece from academic writer and memoirist Maggie Nelson. The Argonauts blends feminist and queer theory with cultural study and memoir, but at the heart of the book is a love story between writer and her longterm partner, transgender artist Harry Dodge. This book works to expand your perspective on what it means to be a lover, a mother, and a woman through deconstructing our rigid images of these things, as well as our definitions of love and desire." -- Katie Eelman, Papercuts, JP
Related
Popular in the Community