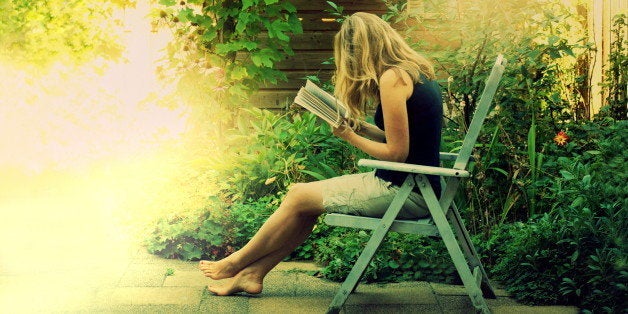 Summer has finally come around! For all you AddyTeens out there, we have been waiting for this season all year long. Summer is the perfect time to hang out with friends, family and explore during your three months of downtime before school starts back up. But, don't be fooled! The school year is right around the corner. To guarantee a successful academic year, use your summer to practice your favorite subjects to ensure greater success for the Fall school start.
Many AddyTeens like myself, have started summer off by relaxing and putting the daunting thought of finals, papers, tests and deadlines on the back burner. Why worry about school when we can enjoy summer? Though summer is filled with hot days and fun nights, it's easy to keep your brain sharp and in shape! I have learned over the years that summer is a great opportunity to work ahead to better prepare for the coming school year. Don't let all the great information you've learned leak out of your ears, keep practicing course material to keep your wits from becoming dull. The last thing you want is to fall behind in the first months of school because your thinking is not as sharp as it should be. AddyTeens, you can play hard and work hard too. Check out these tips on how to make your summer proactive.
Balance out all the fun you're having with some summer "pre-work." Select topics that you find very interesting and/or class subjects you know you will have in Fall. This is called "front-loading." Identify the material you will learn at the start of the year (front), and practice (load) the material during the summer so you enter school with confidence. If you find specific topics particularly challenging, for example math or science, front load those subjects throughout your summer. Find textbooks covering those subjects -- either at the library or online -- and begin to peruse the subjects and summaries at the end of each chapter. This gives you ample time to become familiar with the material and opportunity to experiment with assignments that you will see in Fall.
For those who need extra work in reading and comprehension, take a summer break and read for English, History or Social Science. Make your way down to the library and check out a couple books that are posted on your summer reading list. The library has tons of great resources that can help any AddyTeen prepare academically. Once you decide what you want to learn over the summer, you must organize and structure your time to make sure you achieve your objectives.
For AddyTeens, success requires additional work and determination -- this is just a fact of our lives. Become proactive and effective and get ready for the school year, by setting goals and deadlines for your frontloading summer. Track your progress and stay organized. As a visual person, I use a giant calendar to keep me on track. I write each assignment on the calendar in bright colors as a daily reminder of my tasks at hand. I divide my week into "fun time and work time", when I am having fun, I do not do academic work. When I am working, I stay on task, turn my phone off, turn the music off and find a quiet work space to focus. To stay proactive, I treat my summer "work time" as if I were at school and make deadlines for my assignments. This way I know how many days I have to complete my assignment. In addition, I make goals at the end of each week so I know what I am working towards, crossing out each assignment I complete. Remember that short breaks and exercise are important to keep yourself alert. Makes sure that every days has "fun time" but at least four days each week have some "work time."
AddyTeens, take full advantage of your summer and use every minute of it having fun and getting ahead for the next academic year. Take this challenge, and you will find that you will be a stronger, happier, more confident person all year round.
For more information about this topic, download my guide, Embracing Your ADHD, from my website.
Related
Popular in the Community