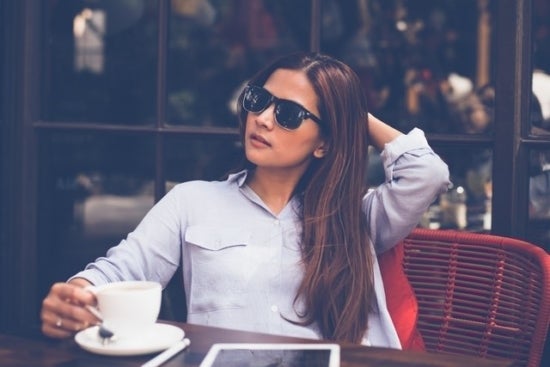 Summer, Sun, & Shades: Modern Manners for Wearing SunglassesSummer officially started on June 21, and every June 27 on National Sunglasses Day, we remember the importance of wearing shades in order to protect our eyes from the sun's strong ultraviolet rays. There are two types of UV rays, UV-A and UV-B, that can result in various eye problems over time.
Sunglasses are an important accessory, not only to prevent health issues, but for fashion appeal as well. However, knowing when and where it's appropriate to wear them during the summer sun will help you avoid unwanted situations.
The following are 5 sunglasses faux pas to avoid:
You're meeting a business counterpart for the first time outside, so you arrive wearing sunglasses. Be sure to take them off to introduce yourself, as first impressions are key. Making eye contact is important for any greeting, and especially for the first time with a potential client.
You're scheduled for a business meeting at lunch and the venue has outside seating. If you take your sunglasses off, don't place them on the table where they can be victim to a spilled drink. Instead, place them in your sunglasses case, which can be stored in a purse for ladies and on your lap for gentlemen.
If you choose to keep them on since you're seated outside, politely ask your lunch companion(s) if they mind beforehand.
Sunglasses naturally attract attention. Whether in a social or professional setting, it is crucial to not take a pair that you've had for years or one with scratches. Refrain from placing them on top of your head to keep your hair out of your face, as it can pose a distraction or they may easily fall to the ground. This accessory reflects character, and some may associate scratched sunglasses with a clumsy or unorganized person.
Even though U.S. American rapper Pitbull and model and business woman Victoria Beckham wear sunglasses at night, past sunset or indoors doesn't require someone to wear them. In Malaysia, it is considered very rude to enter a mosque wearing sunglasses, a hat, or shoes.
It is beyond impolite to use someone else's sunglasses as a mirror to check your appearance. Although the reflective surface and lack of eye contact can be distracting, maintain your focus at their eye level without checking to see if you have something between your teeth.
During the summer, whether you're rocking a pair of Ray Ban Aviators or Cat Eye sunglasses, protect your eyes from ultraviolet rays and make a fashion statement. Keep these modern manners tips in mind to ensure you wear the pair, and they don't wear you.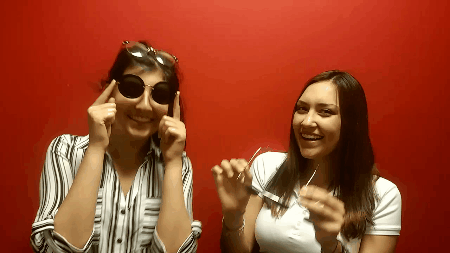 Sharon Schweitzer, J.D., is a cross-cultural trainer, modern manners expert, and the founder of Protocol & Etiquette Worldwide. In addition to her accreditation in intercultural management from the HOFSTEDE centre, she serves as a Chinese Ceremonial Dining Etiquette Specialist in the documentary series Confucius was a Foodie, on Nat Geo People. She is the resident etiquette expert on two popular lifestyle shows: ABC Tampa Bay's Morning Blend and CBS Austin's We Are Austin. She is regularly quoted by BBC Capital, Investor's Business Daily, Fortune, and the National Business Journals. Her Amazon #1 Best Selling book in International Business, Access to Asia: Your Multicultural Business Guide, now in its third printing, was named to Kirkus Reviews' Best Books of 2015. She's a winner of the British Airways International Trade Award at the 2016 Greater Austin Business Awards.
Related
Popular in the Community