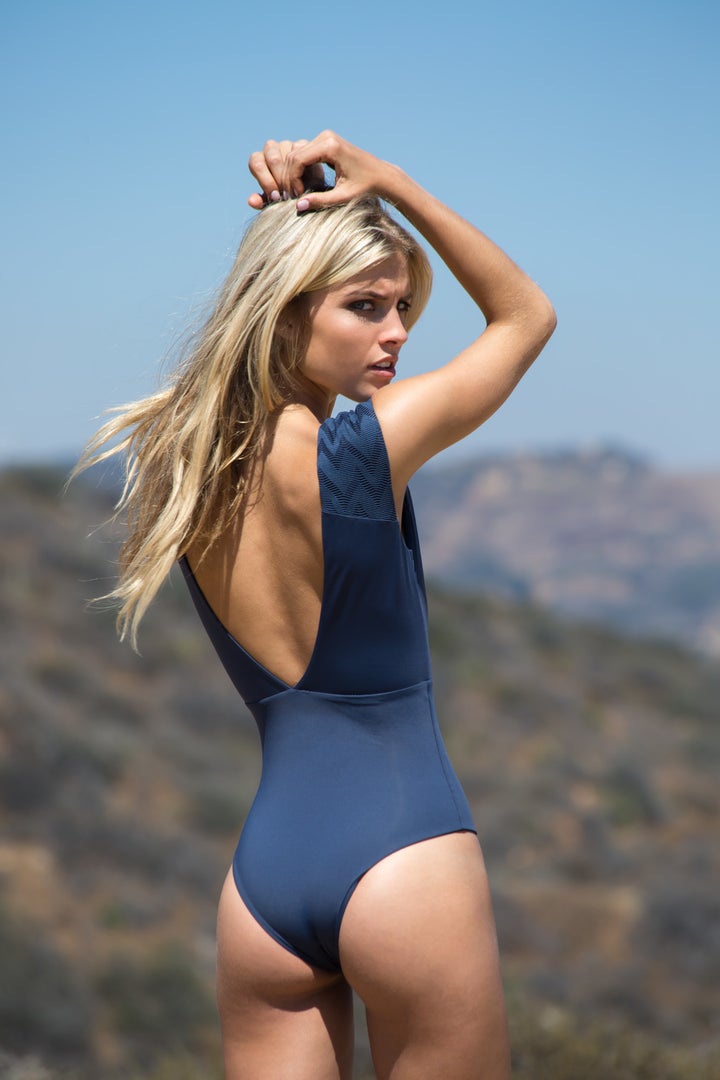 In NYC, people are doubtful Spring is really here. The forecasts of snow and remnants of last week's blizzard are still on the ground making people more grumpy than usual. However, Spring is in fact here which only means Summer is a stone's throw away.
To embrace all your curves and feel sexy on the beach this Summer, I've scouted some new swimwear brands that will have you feeling like a Sports Illustrated model. Check out some of these pieces and hit them up for a new swimsuit to make sure you're the envy of everyone this Summer.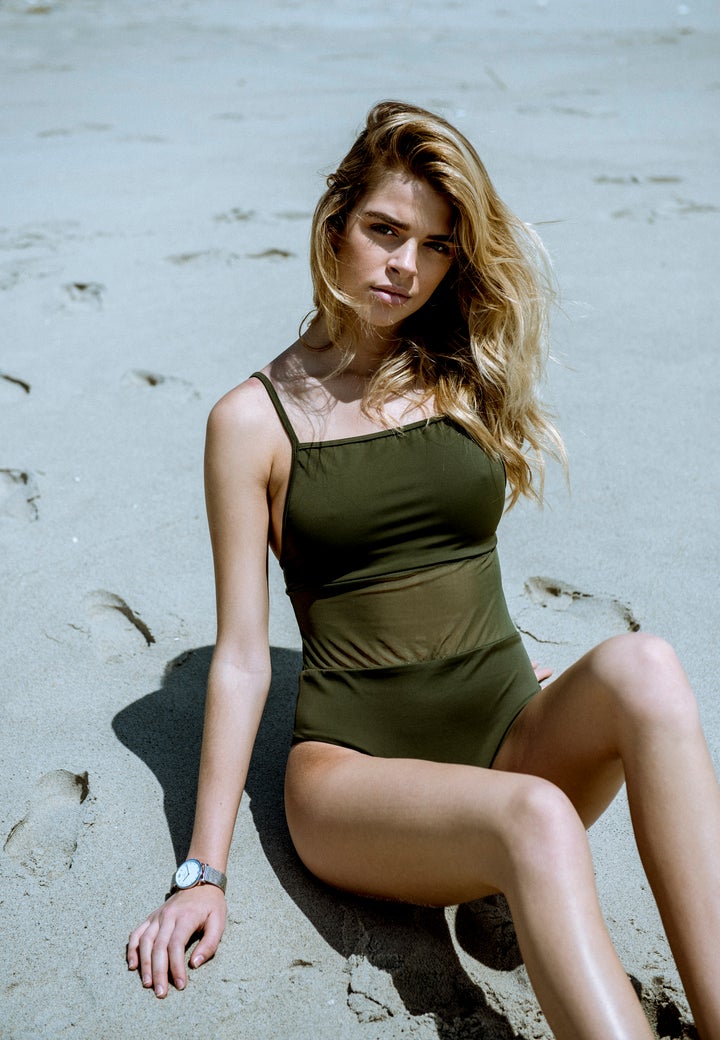 Less than two years old, Elle Mer creates swimwear for any body type. The fabrication is perfect for those on the go, as they offer no-slip styles, so you can stay active without worrying about wardrobe malfunctions. The South Point One Piece is literally to die for. The fabric is so soft against the skin and looks extremely delicate but it is quite sturdy and keeps all of your goodies tucked in place. The mesh middle allows you to show some added skin without revealing too much and the silhouette gives off a look of being effortlessly sexy. The olive green color is also quite striking, adding a bit of drama to any beach. This suits retails at $110 - perfect for any budget!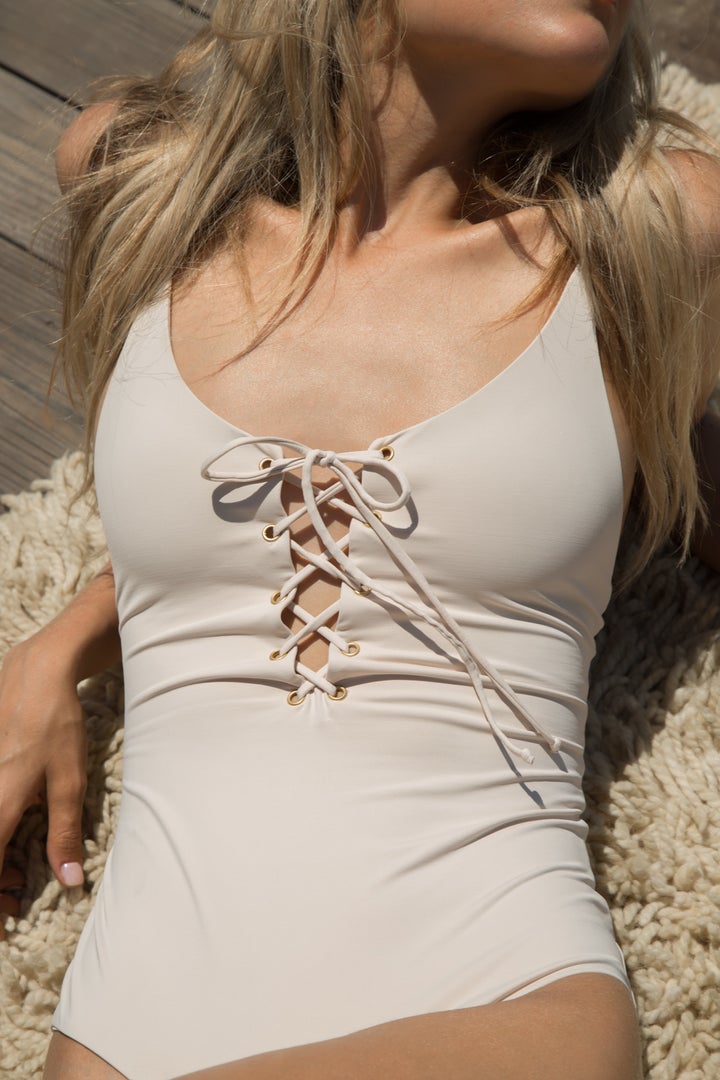 TAVIK is an original lifestyle brand cultivated from Modern Beach Culture. Recognized for redefining and uniting the modern age with beach heritage, TAVIK creates, designs, and connects subcultures through premium women's, men's and accessories collections. The collection of swimwear includes a variety of coverage and support for many body types as well as styles catering to your personality. My personal favorite was the Chase One-Piece in Ombre Blue with Textured Chevron Detail.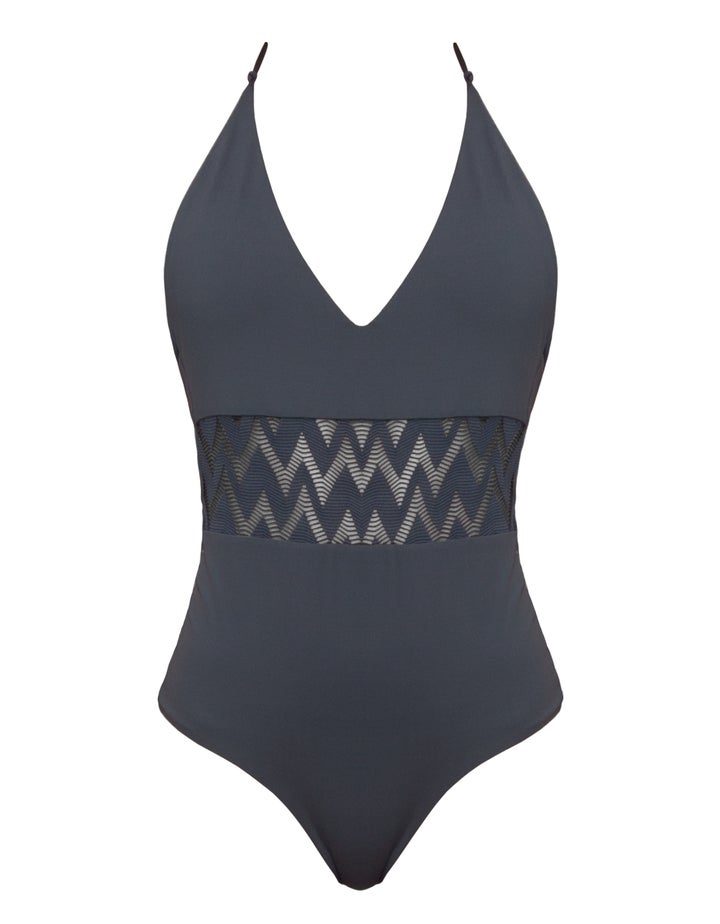 A BRAND NEW addition to their swimwear line, the suit gives your body some breathing room but also provides for ample sexiness. I'm not going to lie, I believe this suit adds a bit more junk to your trunk - or gives that illusion anyway. It's lightweight, a beautiful color and grabs your curves in all the right places. This suit retails for $140 but you can also hit up the brand's essentials collection to search for basic, minimalist pieces that you can mix and match.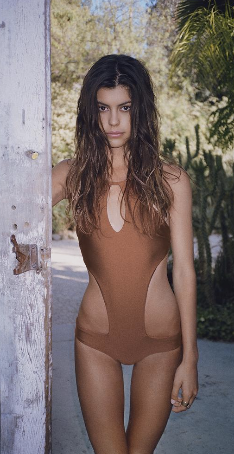 At the higher end of your budget, Prey is made with the intention to make you look hotter than ever. Straight from the mind of Audrina Patridge, the line leaves you feeling like a Baywatch beach babe (in a non-misogynist way). With cut outs in strategic places, each swimsuit speaks to a love of travel, beach life and exploring natural environments. You can sift through and find fun bikinis and striking one pieces that show just the right amount of skin.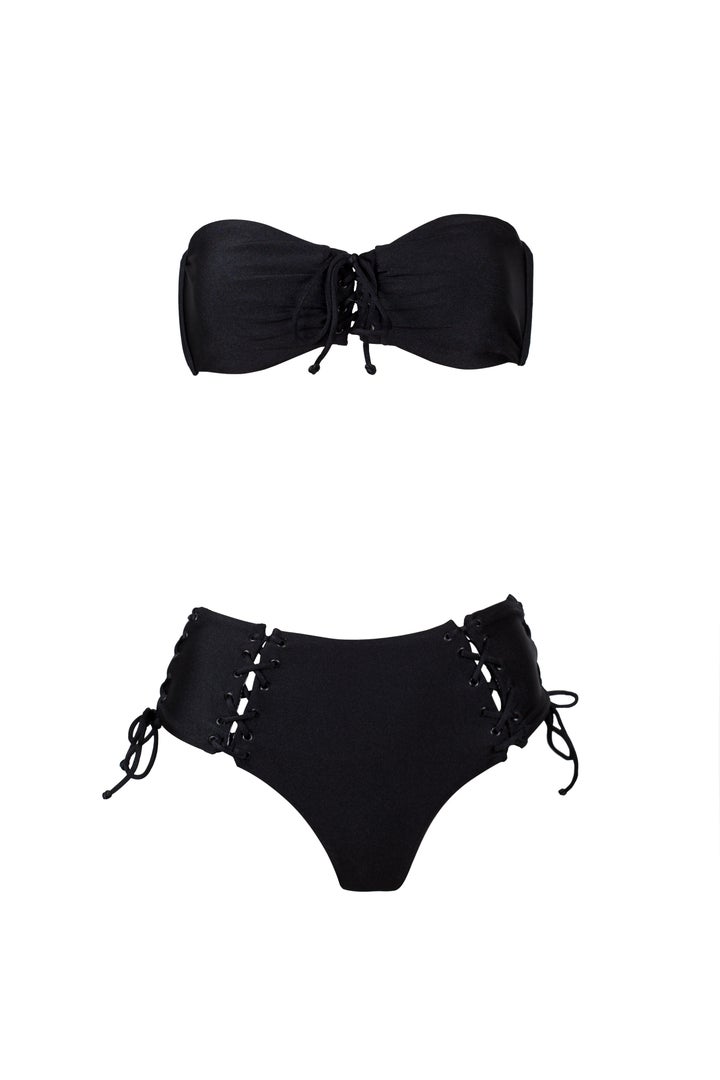 The Waisted Bottoms are my choice of the moment. At $165, this look is super trendy. High waisted swim bottoms with a lace up detail across the hip flatters rather than adds extra weight. The look is super cute for the beach and can pretty much be paired with any top you like. The inside of the suit also has a beautiful stripe pattern so if you're daring, you could possibly wear this inside out to get a completely new look!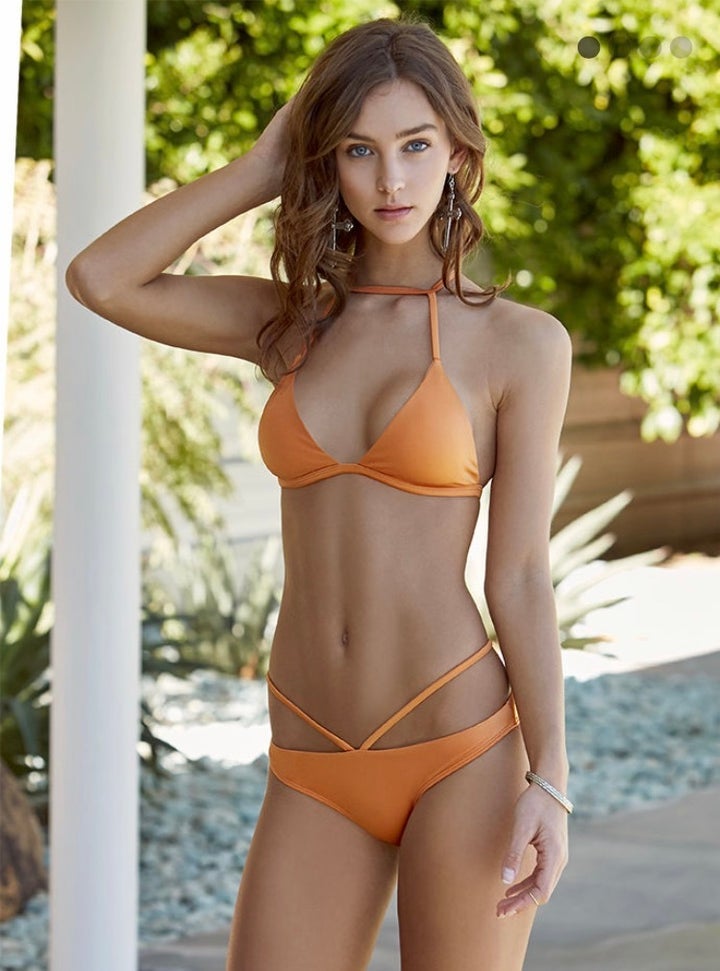 A more pocket friendly swimsuit collection, you should also check out PacSun and their adorably sweet yet sexy swimwear. L.A Hearts is full of feminine prints, trim details, and lace fabrications. It offers a variety of silhouettes that are meant to transition from day to night, pool to party and beach to concert. Starting at $16.95 and only moving the needle as high as $49.95, this is a great alternative to find your sexy look for less.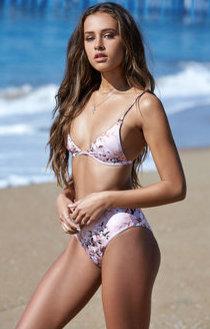 I'm loving the L.A Hearts Floral Printed Fixed Bikini Top. A shiny floral print and rose gold hardware adorns this fixed triangle bikini top, while adjustable straps create the perfect fit. A little added sheen never hurt anybody!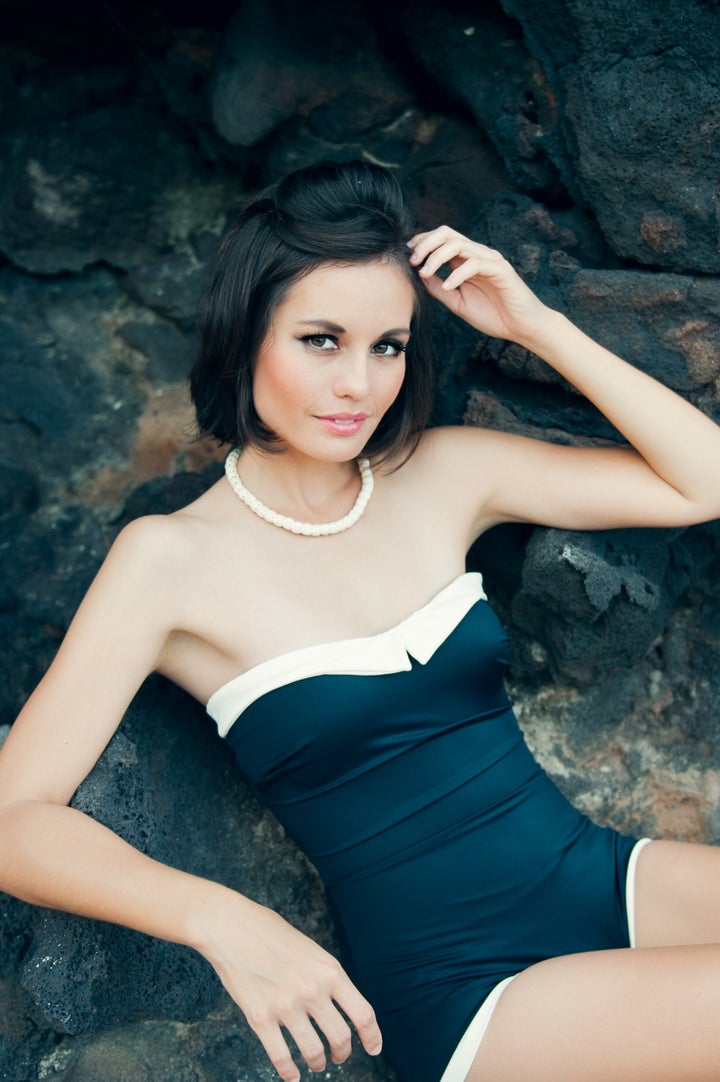 The ultimate in retro style, 1979 brings vintage sexy back to forefront. Started in 2011 when the founder made one-of-a-kind bikinis from Hawaiian men´s Aloha shirts (each one a unique bikini), she decided to make a collection of swimwear with functional swim-fabrics. The pieces are meant to be statements yet keep you feeling comfy and well protected while in the pool or on the beach.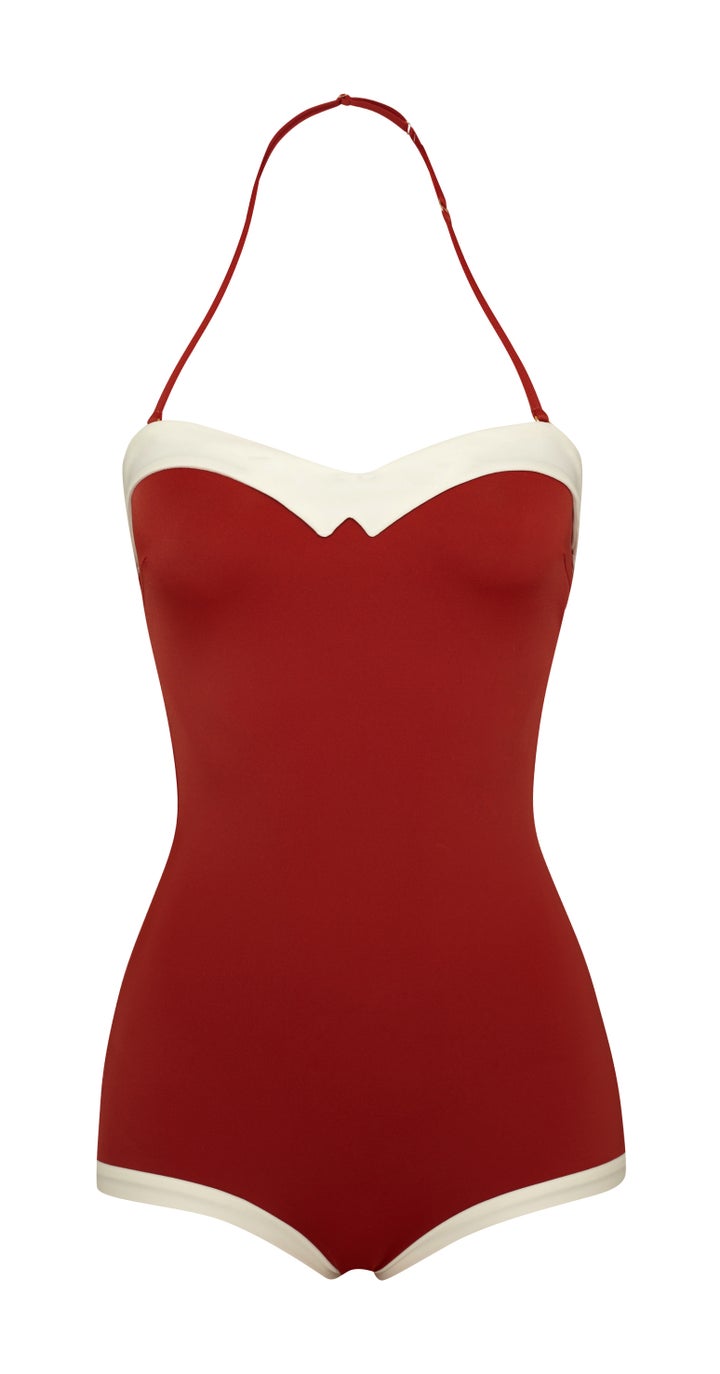 The Teodora is so cute and retro - made with fabrics that embrace your body. The brand is very new, so styles and sizes are limited but it's definitely worth checking out!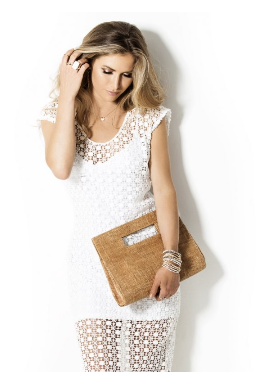 Now this doesn't offer any swimwear but it does offer beautiful cover ups for your swimsuits. A new brand transforming the meaning of "beach-to-beyond," the collection offers beautifully crafted lightweight and free-flowing maxi dresses and cover-ups in addition to their signature style—NUDZ Mini Dresses.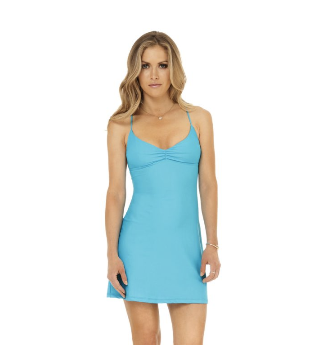 Featuring four-way stitch microfiber (made from swimsuit materials), NUDZ Mini dresses feature UV +50 protection, are water-friendly, fast drying, and offer moderate coverage taking you conveniently from the ocean to the street. Additionally, the mini dresses are also made for the athletic, with a designed fit that is looser around the hips to allow movement without any ride-up during water activities. Tops are double lined with the option of insertable pads, thus one doesn't need to wear a bra for maximum support. To me this all sounds perfect and the dresses personally feel great against your skin.
Retailing under $200, these dresses are a must. They look good in any situation - so step on the beach looking sexy and head off to lunch in a cute cover up to continue bringing sexy everywhere you go!
Related
Popular in the Community