As we reach the midpoint of summer, the days are longer and the sun is stronger – but who said you can't have a great wedding in the thick of the heat?
With a few considerate thoughts, your guests will be cool and refreshed as they celebrate your vows and hit the dance floor.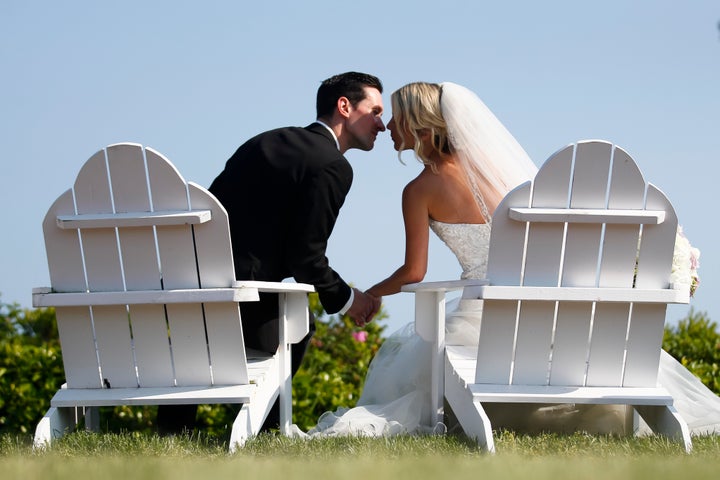 Once you have your wedding date set, it's important to keep the time of year in mind when looking at venues. As perfect as a property may seem when you tour it, it's important to consider how it will feel on your Big Day. "While you may love the waterfront property that you visited on a 70-degree partly cloudy day in spring, it'll be completely different on a 95-degree day with not a cloud in the sky," explains James Berglie of Be Photography. "If they have to be moved inside, suddenly the beautiful view doesn't mean much to your guests!" Ask the venue coordinator how hot the site gets typically so you can have a good idea and can plan in advance.
When in doubt, opt for a site that can accommodate guests in case of intense heat levels. "Book a venue that has an indoor cooled back-up option," encourages Paula Ramirez of Historic Mankin Mansion. "You can still plan for an outdoor ceremony, but you'll feel better knowing there's another option if things get too hot!"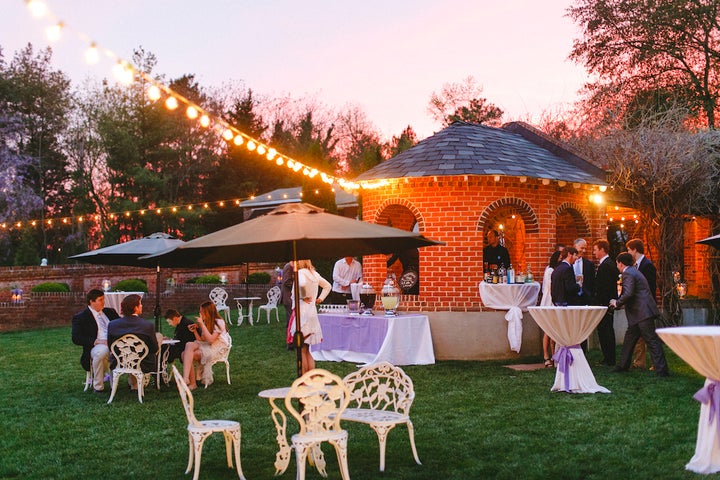 If you're having an outdoor ceremony, plan out the logistics of the day so you can keep your guests away from the worst of the heat. "Think about the direction the sun is going to come from," shares Alex Chalk of Taylor'd Events Group. "Look to see if there are trees for shade or if it's possible to add umbrellas or, better yet, a tent. Tents aren't just for rain – they also help with shade, as well!"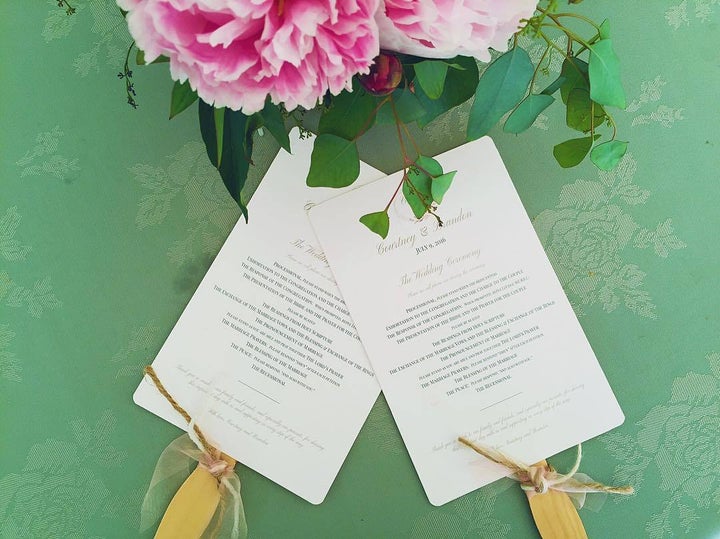 Even with all of the planning in the world, sometimes it's just darn hot. It can help to provide things to help guests quash the heat in the middle of the day. "It's always good to have umbrellas, misters, and handheld fans," says Kevin Dennis of Fantasy Sound Event Services. "We also love when couples hand out bottles of water what have been branded with their monogram!"
Don't let the season get in the way of your dream wedding – just be sure to plan in advance with your guests' comfort in mind!
Amanda Zack is a proud millennial and wedding PR specialist with OFD Consulting, based in Richmond, VA. She also serves as a Public Relations adjunct professor at her alma mater, Virginia Commonwealth University. Inspired by the power of words, she is an avid storyteller with a love for animals, weddings, and anything else that elicits a smile.
Related
Before You Go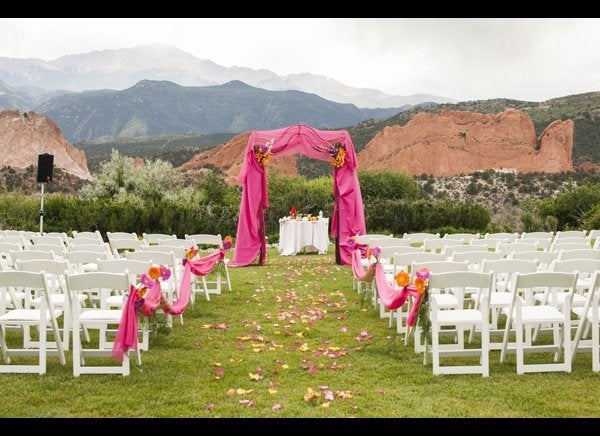 100 Beautiful Outdoor Wedding Ceremonies