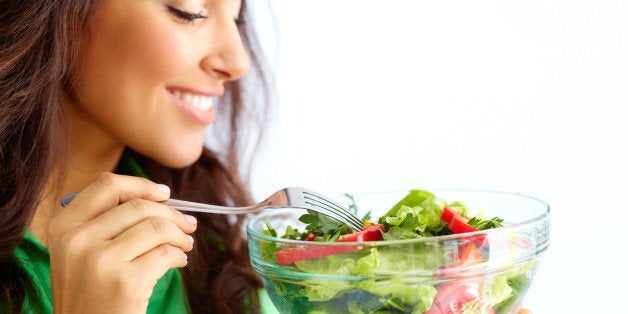 It's all been going so well.
Lunch is dutifully packed every day. Dinner is a well-planned event and exercise has been slotted in at some point most days. *polishes halo*
Then IT happens. The summer holidays. All healthy pursuits go out the window, replaced by other pursuits -- frozen margaritas, pizza, pasta, ice cream, beer and sun lounging (with sunscreen, of course!)
Before we know it, we're off the health wagon and watching it disappear down the road.
There's only one option here -- start sprinting after that wagon.
Ok maybe run, walk, wave your arms in the air and hope it'll stop for you.
Giving up is not an option. No way. We're far too fabulous for that.
So what's a goal orientated, determined woman to do? Well, here's what I am in the process of doing...
1. Remember your why
Write it down, memorise it, rewrite it. Your decision behind changing your lifestyle is driven by a reason. Don't forget it. Get specific and use it to realign and reset.
2. Move
Walk, run, cycle, swim, yoga, do a home workout... Options are endless. Get your endorphins and the stagnant energy going. I promise you'll feel a huge amount better and more motivated.
3. Phone a friend
There's a reason that phoning a friend is a great option (and not just in quiz shows). They'll call you out on any lame excuses, they'll meet you at 6.30am to go for a workout, they'll listen to and then push you to take some action.
Find your power posse. Support each other. It's a win-win.
4. Celebrate the small wins
I bet no matter how crappy you think things are going, you can find a few reasons to celebrate. Took your lunch with you for 3 days straight? Woop woop. Walked to the shop last night or didn't open that second packet of crisps? It's all progress.
Remember Bruce Springsteen's wise words 'from small things, big things one day come'
5. Make a MASSIVE salad
Get as much goodness as you can in your bowl. Appreciate every mouthful. Chew, chew, chew. When you're done, check in to see how you're feeling. I bet you're feeling much better than if you'd had a soggy sandwich and a can of juice.
6. Give yourself a break
No one is perfect all the time (no matter what you see on Instagram or on blogs). Wobbly days, or weeks are par for the course. Take time to be nice to yourself. Have a bath (lock the door), knit, watch your favourite movie, hug someone.
Find something that gives your pleasure, embrace it without guilt. You're not beyond help!
7. Meditate
I bet you've said/thought loads of times, 'count to ten before you speak' (usually if someone is pissing you off). That there is meditation. You don't need your own meditation room, or even a meditation pillow. Nor do you need to sit cross legged looking at your belly button. All you need is you. Sit on your tush, anywhere will do. Breath in and out counting each breathe. Once you get to 10 start again, or don't.
8. Ditch the online world
I love the internet, it connects me to you fabulous people, I can shop and I can find out when Suits is starting again in the UK (fyi August on USA channel). What I can't do is get the answer to why my health mojo has done a bunk. The answer to that is inside me (deeeep stuff!!). Once I do #1 and #2 on this list, things become clearer.
9. Just do it
We all have a choice in how we behave. We can all control our habits and actions. Don't kid yourself otherwise (and don't beat yourself up either). If you're feeling uncomfortable, figure out why. Don't drown it out. Do what you say you're going to do. Don't be that person who is all talk and no action. You're not a lost cause.
10. Ignore all this...
Of course, it's your life and your rules so feel free to ignore what I've said. Find your own way to make it work. Just don't make that giving up!
11. Get some sleep
Ok bonus tip! Hit the sack early and get a full night's sleep. Elusive for some of us, I know. Switch off those devices and their pesky blue light, take a bath, read a book (a real one with pages you turn, preferably not a thriller!), have sex, have some quiet time. Do whatever you need to wind down, mark the end of the day and get some interrupted sleep. You won't regret it, ever.