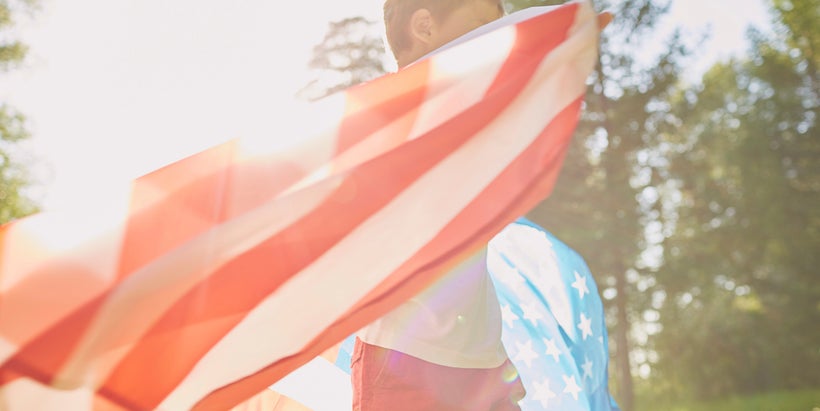 In the old Gershwin musical "Porgy & Bess," there is the song with the lyrics "Summer time. And the livin' is easy."
In no case is that truer than for young students. Once class ends, they have weeks of free time to play, take a family vacation and otherwise enjoy life.
But if you are a military family, summer break isn't necessarily always that easy.
Consider this scenario. You are military family with a young boy graduating kindergarten in Kansas. His big day, the final school day, is May 18. Your family has orders taking you to Virginia. Thanks to Virginia's "no school until after Labor Day" law, your little man doesn't start school again until September 5.
That's quite the summer vacation – almost 15 weeks for a son to enjoy and parents to prepare.
But often it's not easy in other ways. Parents can find out at the last minute that their student must be present to register at the new school. That long stretch of summer might come to an end with a decision to send the service member ahead with plans to bring the rest of the family in together.
Registration could require a trip to the new duty station or a change in summer plans entirely.
Now imagine if the son is 15, not five. This registration must be done in advance of joining summer athletic training programs, band camps, or to be in the line for the full range of courses that he wants, needs or requires to graduate.
Finally, imagine a worst-case scenario. Guess what happens if this district is one that requires an existing address within the school district to affirm your son is eligible for enrollment? This could force an absolute change in plans regarding the entire move forcing house-hunting and a rental agreement or house purchase to satisfy the requirement.
Now, what if the move was reversed – the move is from Virginia to Kansas? Many, if not all, of the challenges will remain the same, but the summer vacation period is different. Your little guy would get out of school on June 1 and return to school on August 16. And all of those requirements would need to be discovered and accomplished in a much shorter window of time.
That means your time to move out, relocate, perhaps have a vacation and have your son ready for school – including dealing with all of the issues described above – is only 10 weeks long.

These examples show the need for states to talk – and act – in the best interests of our military children on something as simple as summer vacation. Kansas and Virginia are two states with large military populations and very different school calendars. There are 50 states in the full mix.
And there are all sorts of other variables that we could add. Rather than moving from state to state, a family could be returning from an overseas assignment. Or the family could have multiple children in different grade levels with multiple needs. The mind boggles. But that's the life military families face.
Rather that create a one-size-fits-all approach for our schools, we need to come up with and implement some best practices that make summer time moves easier on military families.
If you agree, join our conversation with lawmakers, educators and the military leadership to create a new reality for the future of our military-connected children.
Calling all HuffPost superfans!
Sign up for membership to become a founding member and help shape HuffPost's next chapter
This post was published on the now-closed HuffPost Contributor platform. Contributors control their own work and posted freely to our site. If you need to flag this entry as abusive,
send us an email
.