Title: Flow Of The Evening

Author: Bess

Age: 5.5

Created: Summer 2012

Why we love it: Typical to-do lists, even those written by a child, usually include "pressing" tasks, but Bess enjoys summer evenings when they have "flow."
The best part: She includes time for "free play."

One question: Was this the list Bess planned to write between steps two and four? No, wait, it can't be… Or can it?
Has your child drawn or written something adorable? Send a photo to parents@huffingtonpost.com and it may be featured as our Cute Kid Note of the Day!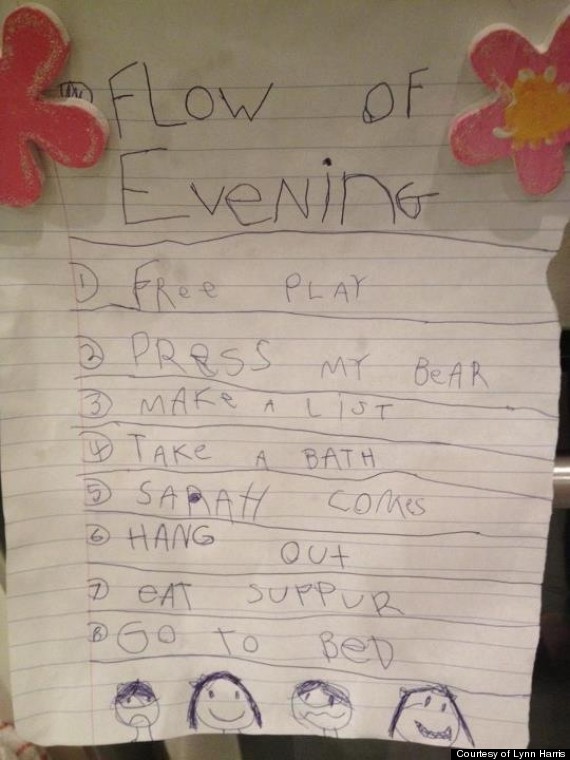 Submitted By Bess's Mom Lynn (@harrislynn on Twitter)