Every summer, thousands of teens from Anaheim, California, to Alexandria, Virginia, fan out across American neighborhoods to cut grass and earn some green. An expert on teen employment says this type of work can pay off in the short term and the long term.
"The benefits of teens working to earn money are many, whether in lawn care or other positions. Developing responsibility, good work skills and self-confidence, and learning the value of money are some of the many rewards that can come from teen employment," says Renée Ward, founder of job website Teens4Hire.
"Work experience at this stage in life is critical."

— Renée Ward, founder of job website Teens4Hire
Aside from earning money to blow on clothes or concerts, a summertime lawn-mowing job can underscore the importance of reliability and dependability for a teen worker, Ward says.
"Work experience at this stage in life is critical," she says, "and people who spend a large share of their young adult life unemployed have a hard time finding and keeping a job later in life."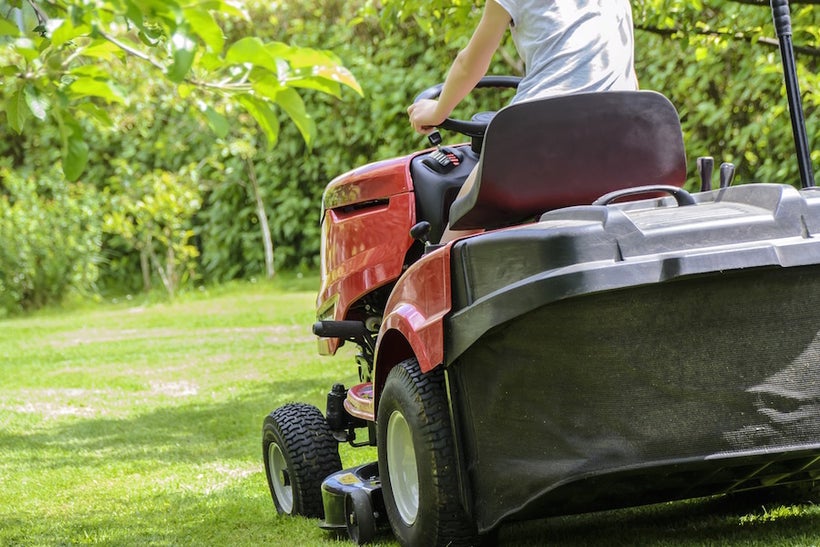 Using Caution
While Ward and others tout the benefits of teens mowing lawns during the summer, she notes that the U.S. Department of Labor classifies mechanical lawn-mowing equipment as hazardous machinery. Oftentimes, the minimum age to work with that sort of equipment is 18, she says. However, some teens as young as 14 can be helpers on lawn-mowing crews, Ward says.
The American Academy of Pediatrics recommends that kids be at least 12 years old to operate a push-from-behind lawn mower and 16 to drive a riding lawn mower.
In 2010, about 17,000 kids age 18 and under were injured by lawn mowers, according to the U.S. Consumer Product Safety Commission. Boys suffer 80 percent of lawn mower injuries, which most often affect their arms or hands, the American Academy of Orthopaedic Surgeons says.
"Every year at this time, in far too many neighborhoods, children are operating or playing around lawn mowers in unsafe ways. And every summer, thousands get hurt," says Dr. Robert Block, immediate past president of the American Academy of Pediatrics. "We want parents and kids to be more aware of precautions to take so that injuries can be prevented."
John Egan is editor in chief at LawnStarter, an Austin, Texas-based startup that helps people find, schedule, pay for and manage lawn care services.
REAL LIFE. REAL NEWS. REAL VOICES.
Help us tell more of the stories that matter from voices that too often remain unheard.
This post was published on the now-closed HuffPost Contributor platform. Contributors control their own work and posted freely to our site. If you need to flag this entry as abusive,
send us an email
.