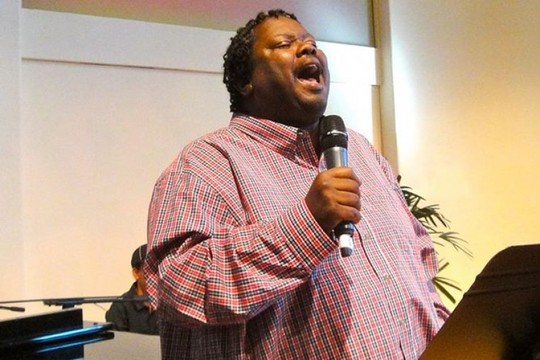 Bobby E.
The Plumfund Story: Rhapsody at a NorCal Fundraiser
Last Saturday night, I was moved in a way that is rare in a lifetime. My husband Josh and I attended a fundraiser for the Sebastopol Center for the Arts. The evening was the typical North San Francisco Bay Area gala event, complete with a Gershwin theme ("Rhapsody in Blue"), a delicious sit down dinner cooked lovingly using locally grown and organic ingredients, and an auction list full of high-end Sonoma County wines, weekend getaways, adrenalin-filled adventures, restaurant gift certificates, even a famous chef who will cook you dinner for eight. It was lovely, and inspiring, after all the evening was completely dedicated to giving to the arts. As a Sebastopol native, graduate of the UC Davis Music Department, and a Waldorf mom, it was right up my alley. Yet, despite all that, I honestly felt a bit like I was going through the motions: Long week at work, kids crying as we left the house, I could have just as easily spent the evening in my pajamas with Netflix.
And then I heard it. "Summertime."
As the pianist played the opening phrase, all eyes moved to the stage. And then, the voice.
I have seen Porgy and Bess. I have heard countless renditions of "Summertime." But I had never heard Bobby E. sing. He was soulful, yet he made it appear effortless; his range and dynamics were remarkable -- light and soft to strong and commanding in a single phrase. He was technically spot on. The song was meant for him, and he for it. His facial expressions, his connection to the music, the way he "rose up singing." I was literally coming out of my seat. It was rhapsody, alright.
After I laughed, cried, and gave Bobby a standing ovation, I stood in a line of event-goers waiting to meet him tell him how moved I was. He handed me his card, and said "thank you for supporting me" and told me about his plans to make an album. I asked him if I could help him set up a Plumfund to fund the effort, and if I could tell his story on this blog. Then he was laughing, and crying.
Plumfund in Action: Giving to the Arts, One Singer at a Time
Bobby came by the office today and we got his Plumfund set up. I asked him to write to me about his journey, and he shared this with me:
"I am an openly gay man and my husband is the love of my life. I serve the LGBT community with songs of love, passion, and heartache. But I also believe anyone can relate to these themes. I have met resistance from people who don't believe in my vision. They've told me that I won't be successful if I come out singing LGBT songs; they thought that I should just sing songs like everyone else. I don't believe those statements -- I feel strongly that if I could save one teen or adult from feeling they have no path in life -- that is all the success that I need! I have a message to bring to the world abroad and here at home that we can change the world for love and it will happen with you, and with me. Music should inspire and encourage and bring hope to those who feel left out because they may be different. I want to show the world that being gay isn't a plague -- there is joy and happiness, and love in that place!"
Gershwin's "Summertime" is "one of the most covered songs in the history of recorded music, with more than 33,000 covers ..." (Wikipedia). But you've never heard it until you've heard Bobby E. sing it. Let's help Bobby make that album and share his gift with the world. I hope "Summertime" is the opening track.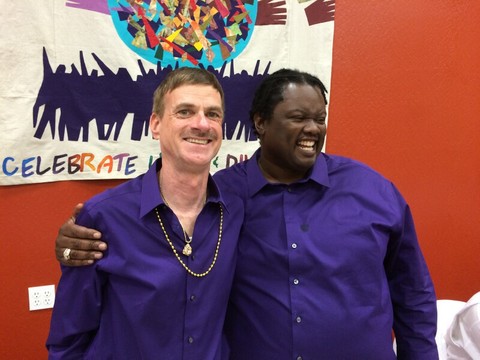 Bobby E. pictured with his husband, Brian Finney
This post is part of a series produced by The Huffington Post and Plumfund, in conjunction with Giving Tuesday. In the series, we'll feature inspirational stories of giving and receiving from users and friends of Plumfund, the free crowdfunding site. You'll find one post every weekday in November leading up to Giving Tuesday. To learn more about this campaign or start your own, visit Plumfund.com.
Calling all HuffPost superfans!
Sign up for membership to become a founding member and help shape HuffPost's next chapter