"I think I'll miss you forever
Like the stars miss the sun in the morning sky
Later's better than never
Even if you're gone I'm gonna drive (drive, drive)"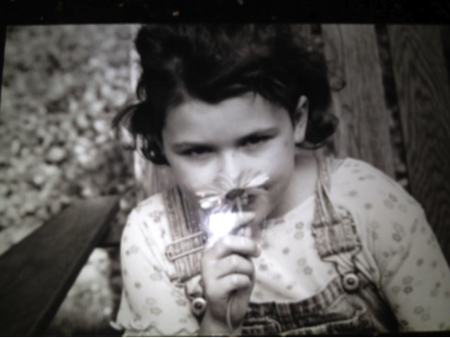 Lana Del Ray's song played over and over in our rental car as we traveled up and down I-5 in a mad rush to gather all of her freshman dorm essentials, and much more. We're "feelin electric tonight / Cruising down the coast goin' 'bout 99. Got my bad baby by my heavenly side...Summertime Sadness"
University of San Diego was her destination, her new home, and the beginning of a next chapter in her life that would shape who she is and what she does with her life ­­-- perhaps as much as anything we had done raising her the past 18 years. I couldn't help but look over at her sitting next to me and see the little girl with a baby blanket called 'strings' who loved dolls, bossed her brothers around and always knew what she wanted. Going 3,000 miles away from home to attend USD was no different. It would become her new family, her next destination on this journey called life. I could hear her singing, "... I'm on fire, I feel it everywhere, Nothing scares me anymore..."
As a mother, nothing makes you more proud than to see your children grow into passion- and purpose-driven young adults. When Hannah told me she wanted attend the Kroc School of Peace Studies I was surprised. Just a year earlier she had attended a pre-college architecture course at Notre Dame. What changed her also changed us, and has the opportunity to change the rest of the millennial generation who will need to lead a world struggling with poverty and injustice.
It was January 2012 and I had agreed to meet with Invisible Children's leadership to discuss an upcoming campaign they were launching called - Kony 2012. I doubt there is a person in this country who didn't at one point or another hear about the video that made world history with over 100 million views in the first week alone. Amongst the media frenzy our youth shouted a rally cry for global justice while the self-appointed 'experts' became armchair critics and called into question the legitimacy of the cause. Their criticisms diminished the hope of millions of young people who believed that we should put an end to the tyranny of war lords like Joseph Kony - a man who has been abducting children and killing innocent civilians for more than 26 years across East and Central Africa.
However, my daughter and several of her friends were Visi girls. Founded in 1799, Georgetown Visitation endeavors to empower students to meet the demands and challenges of today's rapidly changing and morally complex world. These Visi girls weren't going to back down even if much of the rest of the world went on to forget about the need to persevere in the fight for justice.
In a recent letter to her friends and family my daughter exclaimed, "I believe in the equal and inherent value of all human life. I believe that a worldview bound by borders is outdated and that stopping injustice anywhere is the responsibility of humanity everywhere." Moving beyond mere words, she committed to personally raising $20,000 to help realize these beliefs. She's singing "I'm on fire, I feel it everywhere. Nothing scares me anymore."
It's worth noting how perseverance pays off. Since 2010 LRA killings have decreased by 93 percent, with 7 times as many LRA fighters defecting in 2012 as in 2011. In the past 8 months, a record 55 LRA members have come out and laid down their guns or have been captured. The ragged and tired army is down to approximately 250 fighters. The end is in sight, and nothing will stop Invisible Children's dedicated youth constituency from achieving anything less than #zeroLRA. And I sing, "Got my bad baby by my heavenly side, I know if I go, I'll die happy tonight..."
The house was quiet when I returned from my trip to San Diego. Tears streamed down my face. I could feel her everywhere. Our children are on temporary loan. We hold them close, but the time must come for all moms to let them go and grow their wings. And, as these wings span out across the globe they inspire us through their imagination and passion that there really are endless possibilities for a better world. She is my hope for tomorrow. They are my hope for peace and justice.
And I sing, "I just wanted you to know...That, baby, you're the best"
Calling all HuffPost superfans!
Sign up for membership to become a founding member and help shape HuffPost's next chapter