 Summer is upon us and that means lots of fun with our kiddos; splashing in the pool, late nights enjoying the warm evenings and maybe even a date night out or two!
Summer also is a fun time to spend time with our kids and share those moments on social media; Facebook, Twitter, Instagram, Periscope and other platforms.
However, we aren't the only ones around our kids this summer -- there are family members, babysitters, camp counselors, teachers and many others that will be with our kids this summer.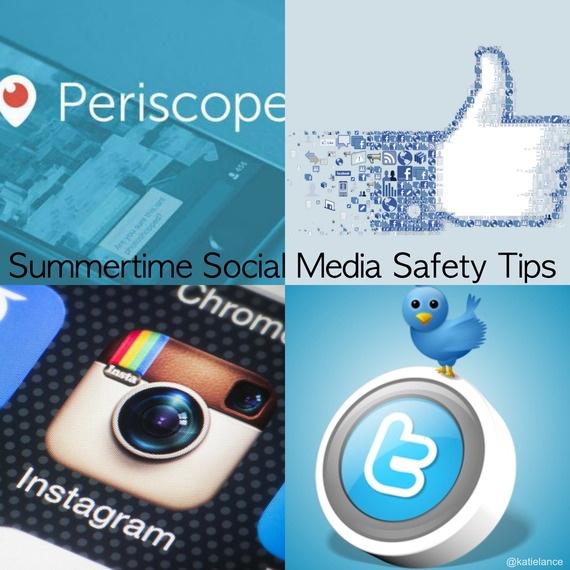 Recently, I was watching a Periscope of a babysitter on the other side of the world. She had to be around 18 or 19 years old and innocently enough "scoping" about herself and the child she was babysitting. Now, this all sounds innocent enough, but there are a few concerns here as I see it.
1. Permission. Did the babysitter have permission to Periscope this child from the parents? Probably not. The child looked like to be around 9 or 10 years and had really no idea that this broadcast could be going out to the world. And, I'm pretty sure her parents had no idea about this either.
2. Location. The babysitter also enabled the location feature on Periscope, which allows anyone to not just see the general region you are broadcasting from, but it allows a user to zoom it to see the approximate street location. In my opinion, this is a big red flag and a huge safety concern.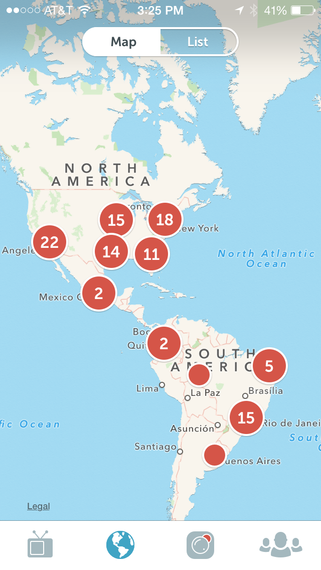 Now, that all being said, the babysitter seemed like a very sweet girl and I doubt she thought she was doing anything wrong.
The problem is that as much as I believe most people are inherently good -- there are some people in the world that are not so good.
Seeing this Periscope had me really think about my own kids and the parameters we have set up to enjoy social media, but to also keep our kids safe. Here are a few rules our family follows:
1. No photos of my kids without a shirt on. Since my kids have been a baby I haven't posted any "naked baby pictures" online and as they've gotten older, I don't post any shirtless photos of my kids on social media. Even if I'm just posting to "friends" on Facebook you still never know where that photo may end up. It's also not just about safety, but protecting my kid's privacy too.
2. No "checking in" at my kids schools. When I am at my kid's schools whether it is a summer activity or "back to school registration" I don't check in on Facebook or Swarm. No need to let the whole world know where my kids are at.
3. No Periscoping my kids with the location setting on. A few times my kids have been there when I've Periscoped and in those instances, I make sure my location feature is off. I also am really on the fence with how much I want my kids exposed to live-streaming apps like Periscope or Meerkat. I like the ability to connect with people on a personal level -- but again, their safety and privacy are a higher priority to me.
4. Have boundaries of who we connect with on each platform. I have some loosely defined rules when it comes to what type of personal content goes on each platform. Facebook and Instagram and the most personal to me -- this is where most of my kids photos are posted. Twitter is much more professional and the place where I meet new people first -- so I don't post kid photos there. I think it's important for each family to make those decisions depending on their comfort level.
5. Don't take photos or videos of other kids without their permission. I very rarely post photos on social media of other kids and when I do, I always ask their permission. What this means is you'll never see me post a class photo of all my kid's friends on Facebook. It's important to respect people's boundaries.
What else can we do to protect our kids?

Make sure to have conversations with your caregivers this summer. Let them know your rules about social media, photos and videos of your kids. If your kids are old enough to babysit this summer, make sure you have these conversations with them too so they understand the ramifications of the responsibility they have when they are watching someone else's children.
If you have a new caregiver or babysitter, make sure you do a little social media research on them -- Google them and see what comes up! Most employers do a social media check these days before they make a hire -- why not do the same when you are hiring someone to watch your most precious cargo!
I'd love your thought on how you are helping to keep your kids safe this summer with social media and Periscope.
Leave me a comment below or send me a tweet!
P.S. If you found this valuable, please share this article with other parents and caregivers!