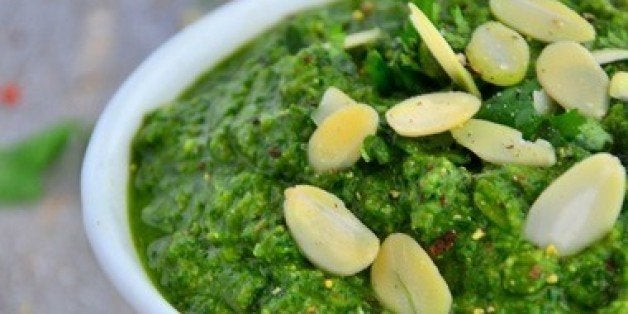 Here's an easy recipe to whip up and keep cool this summer! It's perfect for lunch or dinner and is filled with lots of healthy fiber, antioxidants and good-for-you ingredients!
Summertime Sweet Asparagus Soup
Gluten-Free, Dairy-Free, Vegan
• 1 Tbsp. extra-virgin olive oil
• 1/2 lb. asparagus, cut into 2 inch pieces and ends trimmed
• 1 medium Vidalia onion, thinly sliced
• 1 1/2 cups water
• 1/2 lb. fresh baby spinach
• 1 scallion, thinly sliced
• 1 cucumber, peeled and diced
• 1 ripe avocado, pitted, peeled and diced
• 1/4 cup fresh cilantro, finely chopped
• 2 tsp. freshly squeezed lemon juice
• 1/2 tsp. sea salt
• 1/4 tsp. freshly ground black pepper
• 2 Tbsp. slivered almonds
1. Heat olive oil in a large skillet over medium heat. Add asparagus and Vidalia onions. Cook for 4-5 minutes, stirring often, then remove from heat.
2. Puree asparagus and Vidalia onion mixture in a blender with 1/2 cup water until smooth.
3. Add spinach, scallions, cucumbers and the remaining cup of water. Blend until smooth. Add avocado, cilantro, lemon juice, sea salt and pepper; puree until smooth.
4. Transfer soup to four serving bowls; garnish with slivered almonds and serve.