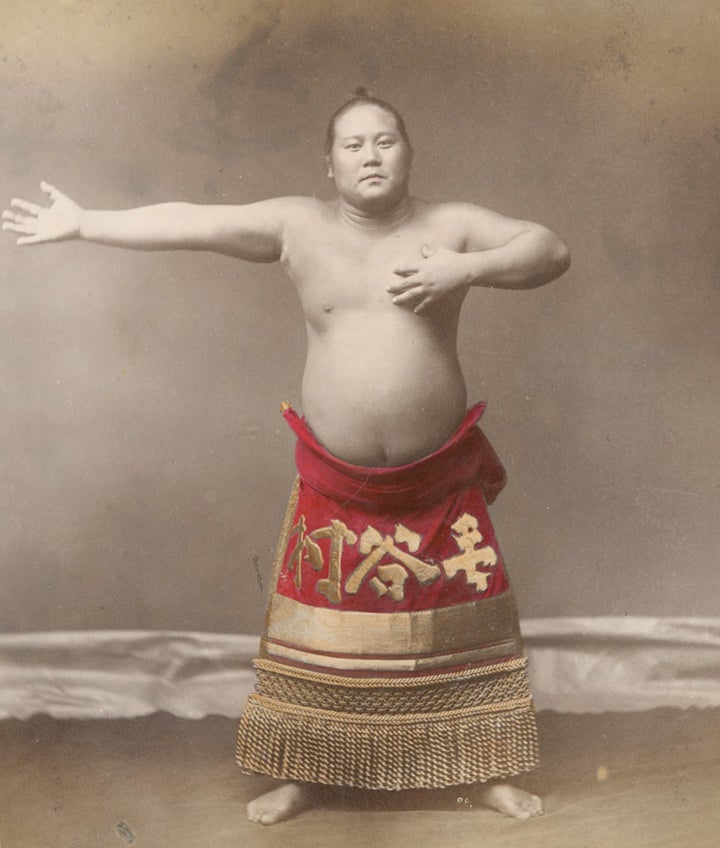 Sumo's ties to Japan go much deeper than merely being the country's de facto national sport. Legend has it that the Japanese people established themselves on the island nation after a wrestling fight between the gods Takemikazuchi and Takeminakata. 
Practice of the sport dates back to at least the 8th century and was once regarded as a performance to entertain the gods of the Shinto religion, an indigenous Japanese faith.
Sumo remains one of the most popular spectator sports in Japan, where six 15-day tournaments are held across the country every year.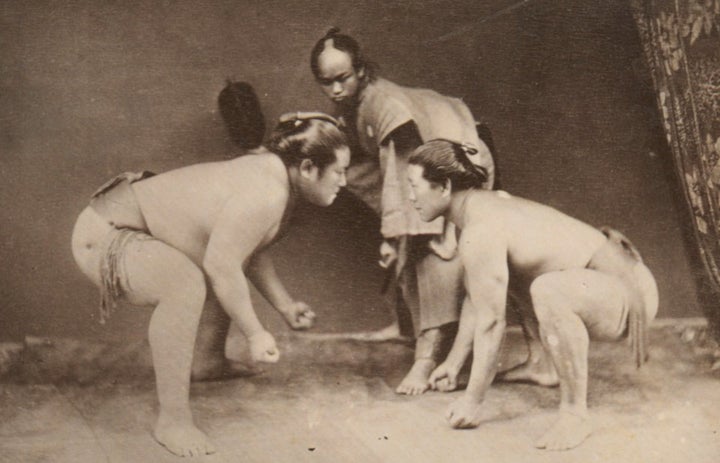 Sumo is a grueling sport. To win a fight, a wrestler, or rikishi, must push, slap or body-throw until his opponent out of the ring. Alternatively, part of his opponent's body -- that aren't the soles of his feet -- must touch the ground or leave the ring.
Many rikishi pack on the pounds so that they can't be pushed around easily. Wrestlers tend to weigh 220 to 440 pounds, according to Japan's national tourism association. Professional rikishi typically live in sumo stables, or beya, where they must follow strict training, eating and sleeping schedules. A typical schedule involves hours of training in the early morning, followed by a high-calorie brunch and a nap to ensure slow digestion. The large body, slicked back topknot and loin cloth of a sumo wrestler is instantly recognizable.
The New York Public Library recently digitized some rare photographs of sumo wrestlers believed to be taken in the late 19th century. Take a look and marvel at some more of those photographs below.
REAL LIFE. REAL NEWS. REAL VOICES.
Help us tell more of the stories that matter from voices that too often remain unheard.