This resumé is just as suave as the guys on the cover of GQ.
Sumukh Mehta from Bangalore, India, has wanted to work at the men's magazine for some time so he created a kickass resumé modeled after an issue of the publication, in hopes of nabbing a position with them. And we can't say we've ever applied for a job in such a brilliant way.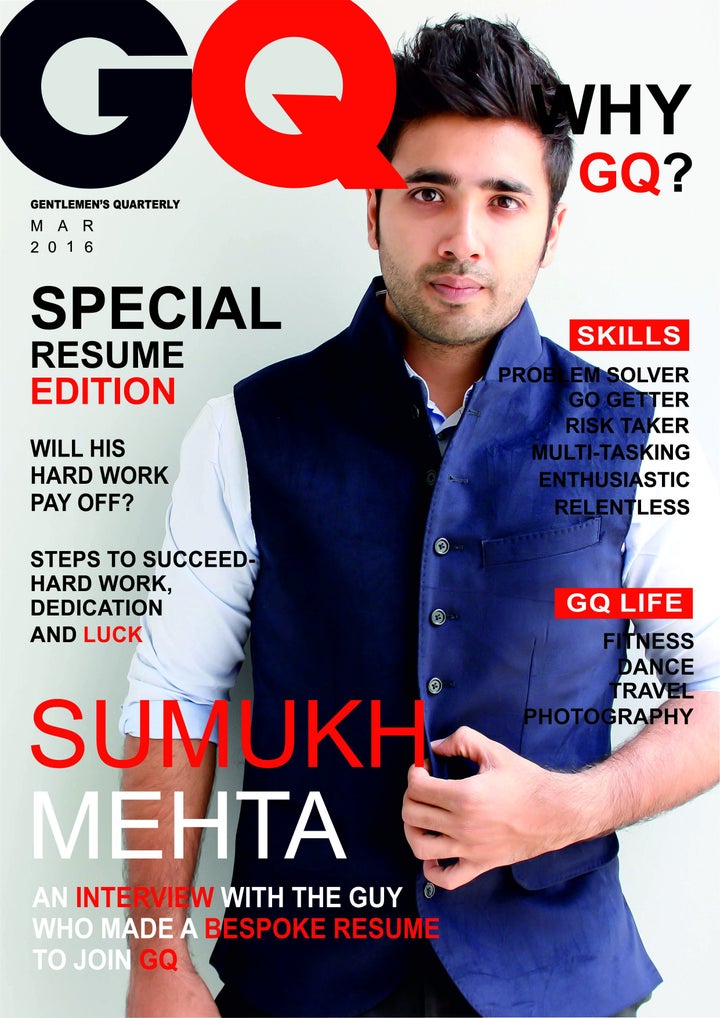 Mehta is featured as the "cover model" of his application. There's a "GQ Life" section, where he shows some of his hobbies as well as a "Contents" page that looks identical to that of the magazine. The documents also contains many of the typical resumé items like job experience and education, but Mehta was sure to go the extra mile.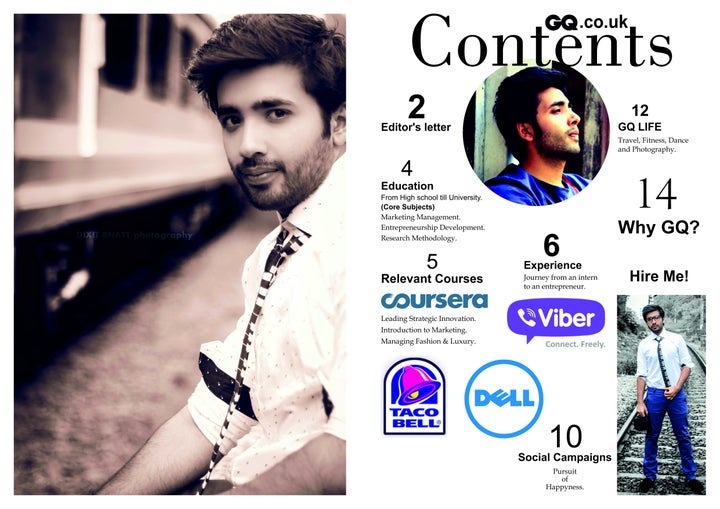 "I had to be very careful and match up with the font and the colors GQ plays around with," he told The Huffington Post. "I had to make sure that every new article starts from the right hand side."
He even included two ads for some extra authenticity.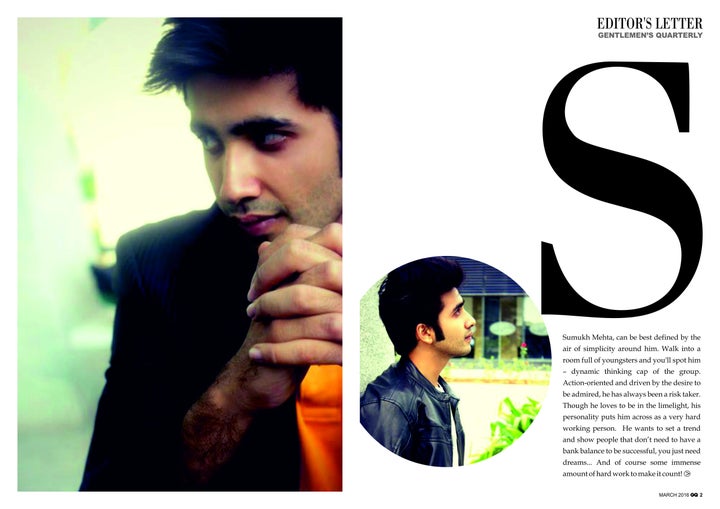 The 21-year-old told HuffPost that it took three weeks to create -- from the graphic design process, to the photo shoots, to writing the content. Though it took quite a bit of effort, Mehta said he needed something special, as he didn't actually qualify for any positions due to visa stipulations.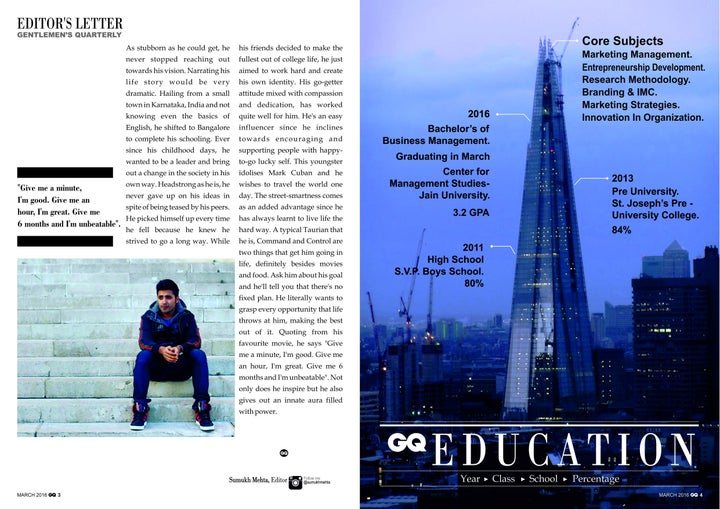 "Now this was a challenge I took up for myself and started thinking that if I send a normal resumé and mail it to the company, I'm sure it'll end up in the bin," he said.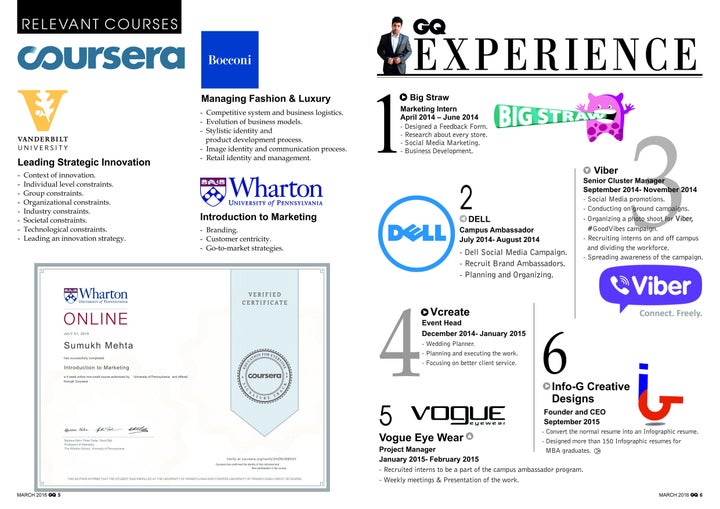 In the end, his project was all worth it. Mehta, who sent his resumé to three different GQ offices, received an offer for either a six-month paid internship or work placement experience in London. He also got a pretty big compliment.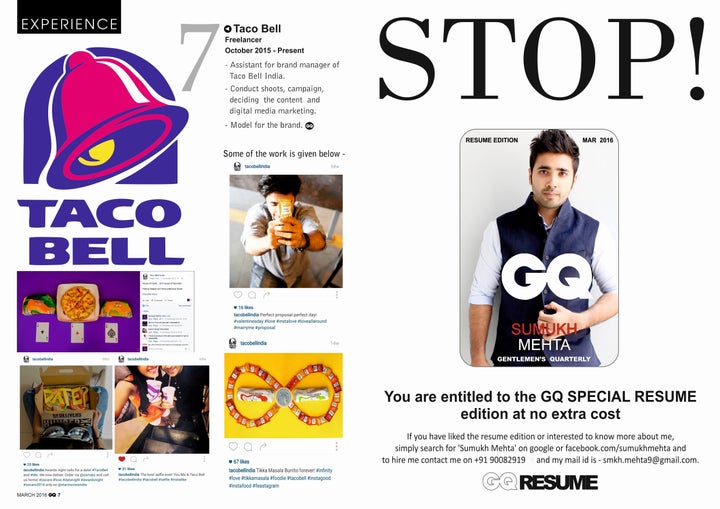 "I received mail from the managing editor of [British GQ] that I had managed to impress the editor-in-chief," he said.
The editor of GQ India, Che Kurrien, even shared Mehta's now-famous resumé on Instagram.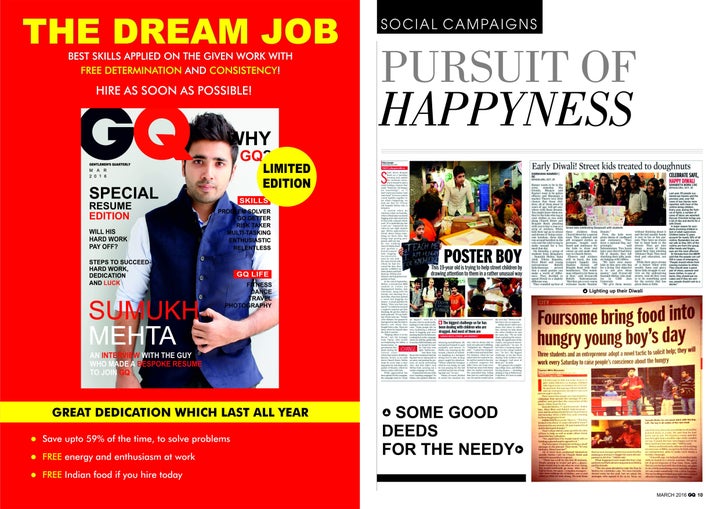 While the 21-year-old's creativity is off the charts, he does know a thing or two about resumés. In fact, he's been running website Yourpitchh.com, where he helps graduates and working employees convert their resumes into infographic resumes.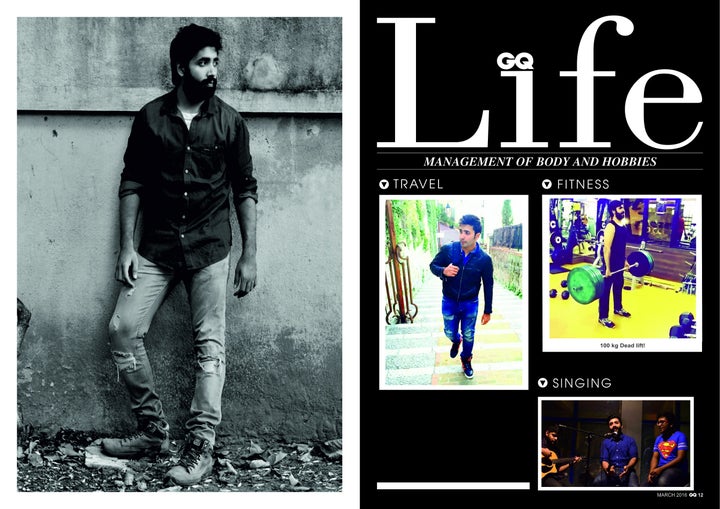 Now we're definitely thinking about spicing up our resumés after seeing Mehta's.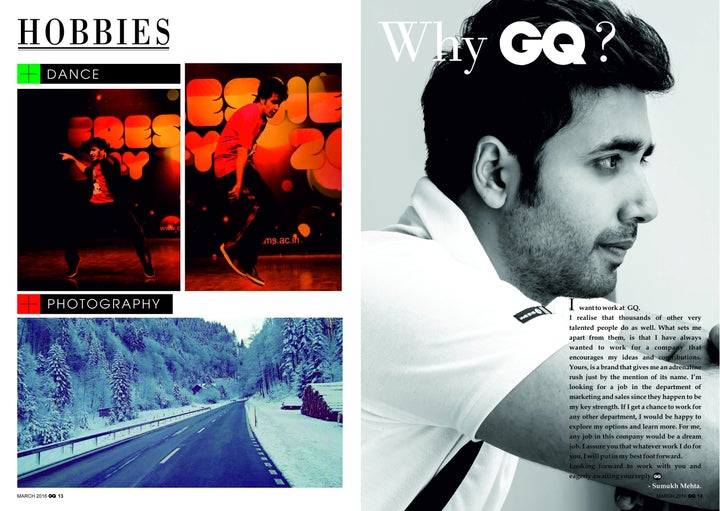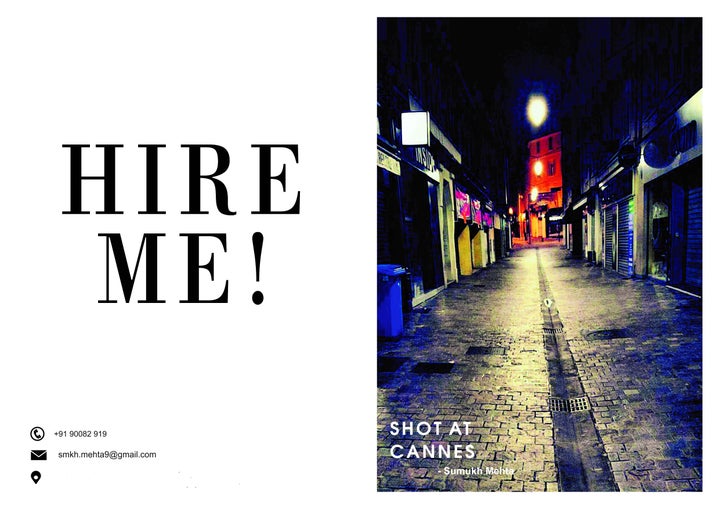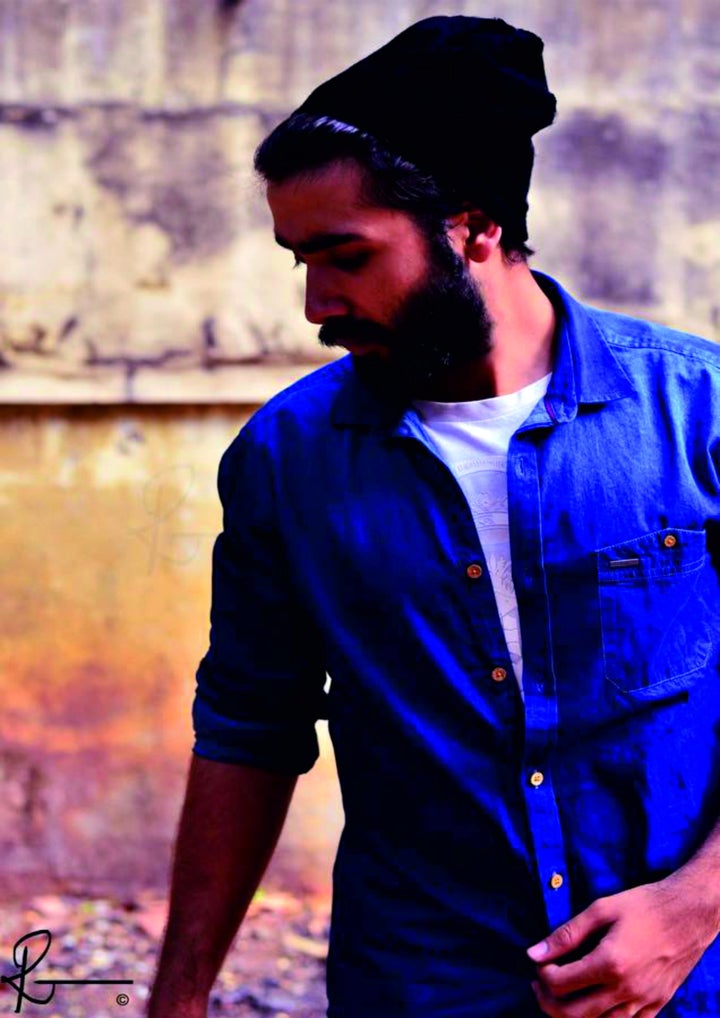 Related
Before You Go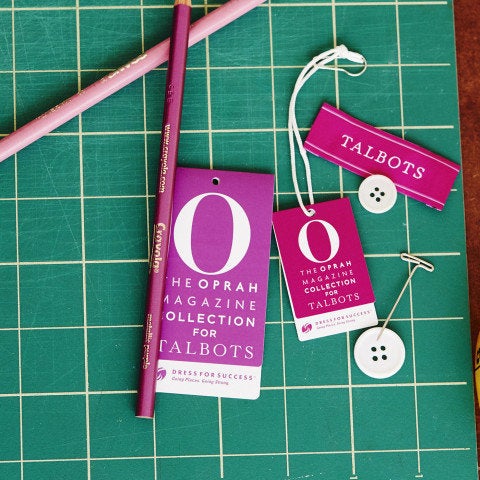 O Magazine's Design Collection at Talbots