On Wednesday, Chicago Tribune photojournalist Brian Cassella tweeted an image that placed side by side the front page covers of both the Tribune and the Chicago Sun-Times from earlier that day, after the Blackhawks schlepped their newly-won Stanley Cup around town deep into the previous night:
The comparison was also featured by SunTimes/Dark Times, a Tumblr blog "intended to curate the visual news coverage of the Sun-Times, and how it compares to other local publications."
"One of them looks like a photograph captured by a photojournalist, while the other looks like an iPhone snapshot. Why was the Sun-Times cover photo used when there were plenty of photographs floating around on the wires that could have been licensed? Perhaps it was done in protest," suggested Michael Zhang on PetaPixel.
Lewis Lazare, a reporter with the Business Journal, wrote the disparity "may be the best indication yet" of the impact the Sun-Times' gutting of their photo department has had.
"They didn't even say 'Thank you,'" White is quoted in the CNN feature as recalling from the meeting where he and his colleagues were informed of their layoffs.
Before You Go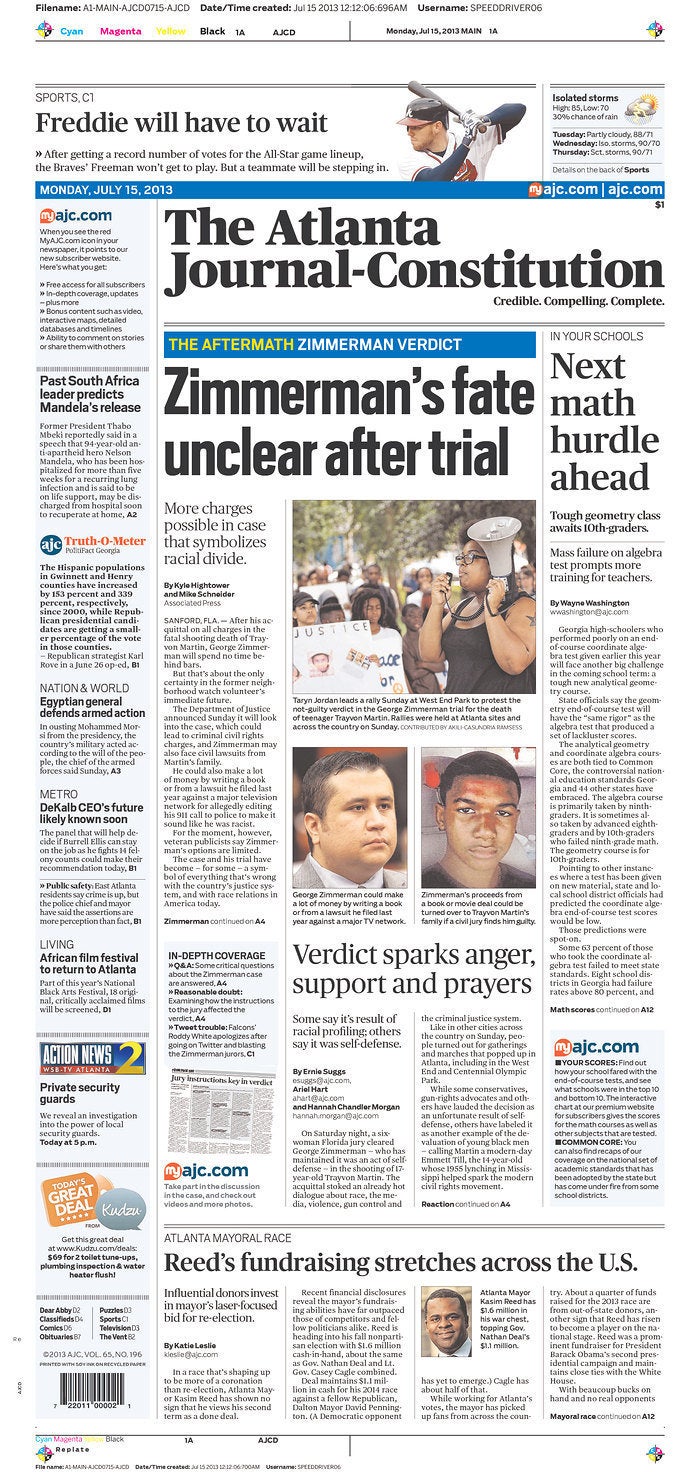 25 Biggest U.S. Newspapers In 2012
Popular in the Community