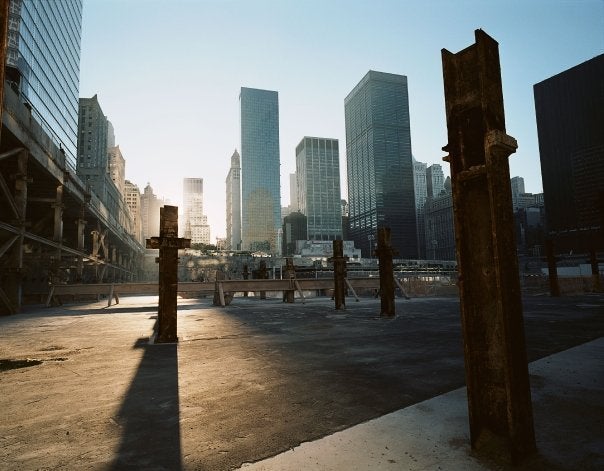 Departing notably from the feel-good or angst-ridden teen flicks characteristic of the American indie arena, the teens in 2011 take accountability for themselves, learning how to be outsiders and make a world of their own on the margins of society.
What better opening night film for Sundance 2011 than Pariah, a steadily crafted first feature film from Dee Rees who returns to the festival following her award-winning short film by the same name.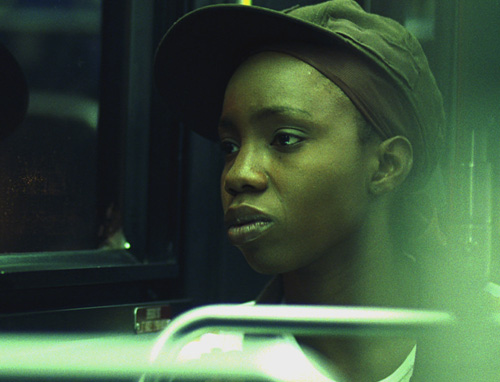 Pariah delves into the split worlds of Alike (played by the luminescent Adepero Oduye), a shy young African-American Brooklyn teenager navigating the straits of a conservative family life and a hyper-sexualized lesbian club culture, with the tender loving care of her best friend Laura (wholly inhabited by Pernell Walker), a young butch reviled by her parents. This coming-of-age story is about more than simply arriving into adulthood - it is about having the courage to recognize your worth no matter how much of a pariah they - family and society, alike - try to make of you. Rees gracefully negotiates the line between heartbreak and hope to foreground the freedom found when we recognize ourselves for who we are, for who we love, and for who stands with us. Bradford Young (who also shot Restless City) won the U.S. dramatic award for cinematography for his work on Pariah - Young's genius eye resonates distinctly with each story he helps to tell, destining him to become a leader in the field.
A step away in the Bronx, another young woman is also willing to risk her family in order to come into her own. In Rashaad Ernesto Green's mature debut feature Gun Hill Road, Vanessa (the charismatic Harmony Santana) struggles to deal with the pressures of being a transgender teen while also having to stand her ground when her father (Esai Morales) comes back into her life after being released from a long sentence.
The teen protagonist of the Sundance audience award-winning film Circumstance also must face the difficult decision of leaving her family when she's placed in an impossible situation.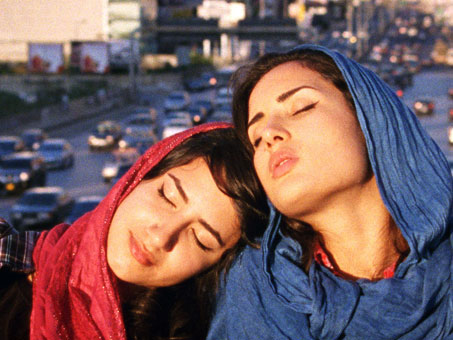 From the luscious opening scene, the audience is taken into the fantasy world of two 16-year-old girls who dream of absconding away together. Shireen, whose parents were radicals likely executed, tucks herself into the warmth and affection of Atefeh's liberal, Western educated parents and classical pianist brother, Mehrdad. But brother and sister move in opposite directions as Mehrdad desperately adopts the higher-ground of religion to overcome his addiction to drugs, and Atefeh searches for an outlet of creativity within an underground of clubs, films, and music. As everyday life heavily encroaches on the nostalgic haven of the home, Atefeh refuses to submit to the suffocation and sorrow. Iranian-American Maryam Keshavarz's fictional portrait is meticulously visualized and set to an evocative score by Gingger Shankar.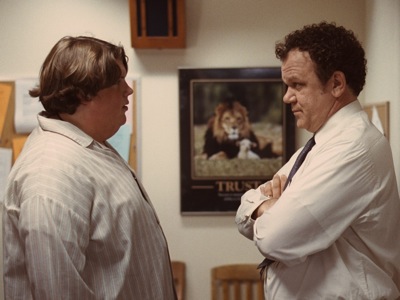 On the lighter side, Azazel Jacobs returns to Sundance after his 2008 hit Momma's Man with Terri, a sharply observed, disarmingly sweet story about an "overweight" teen who actually - surprise - likes himself. Terri doesn't go to outrageous lengths to fit in, or hate himself for being different. Rather, he just embraces who he is with such an assured sense of self that an otherwise unlikely group of friends (including school principal played by John C. Reilly) can't help but be pulled into the orbit of his ways.
But some of the teen dramas in the U.S. dramatic competition caved into inauthentic stories. Benavides Born began with a fantastic premise about a teenage weightlifter living in Benavides, Texas but was quickly dashed by a scattered script and over-eager direction that crammed every cliché possible into the story. With the right director, Corina Calderon has the screen presence needed to make it as an actress. Elgin James's Little Birds follows Lily (Juno Temple), a poor white teen who cuts herself and decides to run away from home to hang out with skate-boarding riffraff in LA. While the story unravels into Lily's obsessive chase after a phantom, "big girl" of a time, it is Lily's best friend Alison (Kay Panabaker) who goes out on one last limb to protect Lily and drag them back home. While Temple has potential as a young actress and Kate Bosworth (Lily's mother) provides some name recognition, their porcelain skin and perfectly tussled hair makes them unlikely rough and out Salton Sea denizens.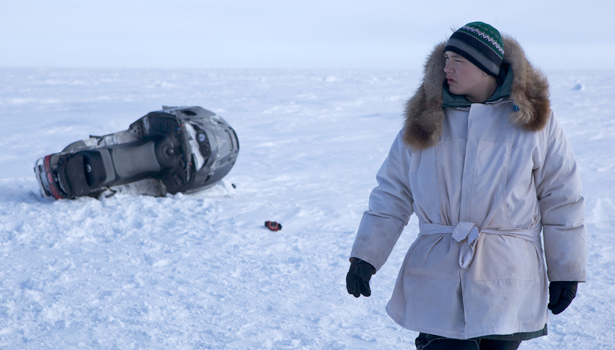 Not only are the teens standing up for themselves this year, they are being accountable for their (albeit, fatal) actions. Andrew Okpeaha MacLean's debut feature film On The Ice follows two Iñupiaq teenagers in Barrow, Alaska as they try to get out from under the blocks of lies they tell after accidentally killing their friend. In the Sloan award-winner Another Earth, a promising MIT student struggles to make amends after killing a man's wife and child in a car accident while gazing into the night sky at a newly discovered earth. Directed by Mike Cahill, and co-written, co-produced, and starring Brit Marling (Sound of My Voice), Another Earth is a touching, accessible story that will have no problems carrying a successful theatrical run.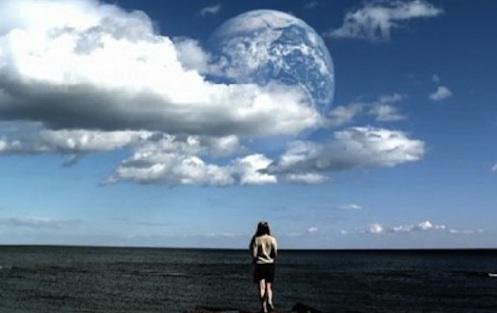 When all's said and done - even as this crop of early 30-something filmmakers (give or take 5 years) presents themselves as a disoriented bunch unsure of what our future holds (see my wrap of the American films in Sundance's edgy NEXT category)- they are clearly projecting a bright path steered confidently by the fierce teen-beats of the twenty-tens. So while the flurry of films snapped up by distributors at this year's Sundance is indeed indicative of a rejuvenated film industry - it is the clarity of spirit shining through the 2011 films that will inspire audiences to reassess our society's system of values, all from the perspective of a younger generation of American directors just now getting their sea legs.
Photos courtesy of the Sundance Film Festival
Calling all HuffPost superfans!
Sign up for membership to become a founding member and help shape HuffPost's next chapter