 It's been 18 years since Ben Stiller made his directorial debut at Sundance Film Festival with the '90s cult classic "Reality Bites." And it has been almost that long since he has watched the flick in its entirety.
When Stiller screened the film for an audience at this year's Sundance festival in Park City, Utah on Sunday night -- a crowd comprised mainly of Generation X-ers who felt uncomfortably old celebrating the film's anniversary -- one thing made the actor cringe.
"I'm still trying to come to grips with the size of my hair," Stiller said during a panel conversationwith producing partners Stacey Sher and Michael Shamberg following the screening, which was organized to celebrate the 100th anniversary of Universal Studios. "It's weird to see the movie after all this time. I look at certain choices I made and it is interesting to see what makes you cringe and what doesn't."
One scene in particular he wishes he would have tweaked involves a close-up shot of Stiller bullying Ethan Hawke's disaffected slacker-philosopher character, Troy Dyer, as the pair's love triangle with Winona Ryder's Lelaina reaches a fever pitch.
"It was that close-up scene where I say, 'I know what she needs,'" Stiller said, cringing a little at the memory. He added, "I felt like sometimes it went towards the cheesy side ... Overall it was a good feeling watching it, besides it being depressing to watch the aging process onscreen."
Stiller revealed that the movie, which was made for just $4 million, could have gone in a completely different direction. When they first tested it with audiences they were hoping the love triangle would be resolved differently -- with Winona Ryder ending up with Stiller instead of Hawke.
But there was never any question that Stiller would play the foil to Hawk's goateed guitar player. He admitted he couldn't have cut it in Hawke's role.
"Being Ethan Hawke was never an option," Stiller said. "My character developed as we talked about the movie. And I felt like it was important to have a character who represented another side of that generation."
Almost two decades since its release, the film still holds up on the big screen and is oddly prescient about the ways in which we document our lives today. Ryder's character, Lelaina, is a struggling documentary film maker who videotapes her recently graduated friends as they struggle to find jobs during the mid-90s recession and try to come to terms with being adults.
But Stiller did note that there would have been some major differences in the narrative if the film had been made in 2012.
"If Lelaina had wanted to make a documentary about her friends she would have shot it and just posted it on YouTube," he said. "People today find their lives fascinating and they want to document everything."
The movie actually satirizes the rise of reality television in 1994, and little did they know the reality genre would take off, spawning everything from "Teen Mom" to "Keeping Up with the Kardashians." The working title for film was actually "The Real World," but while in production MTV green-lit the first season of its now long-running show "The Real World," forcing them to change the title to "Reality Bites."
The panel agreed that it was a touch ironic to both make a studio movie about the commoditization of dissent among Generation X-ers and also to screen it at a film festival that has turned into one large gifting suite for celebrities. Stars are able able to pick up swag through the festival, with brands doling out everything from Sorel boots and Superdry jackets to DL1961 jeans.
Remembering when the movie first screened at Park City's Egyptian Theatre, Shamberg said, with a touch of wistfulness, "I remember nobody gave you free stuff at Sundance back then."
Check out photos of celebrities at Sundance 2012: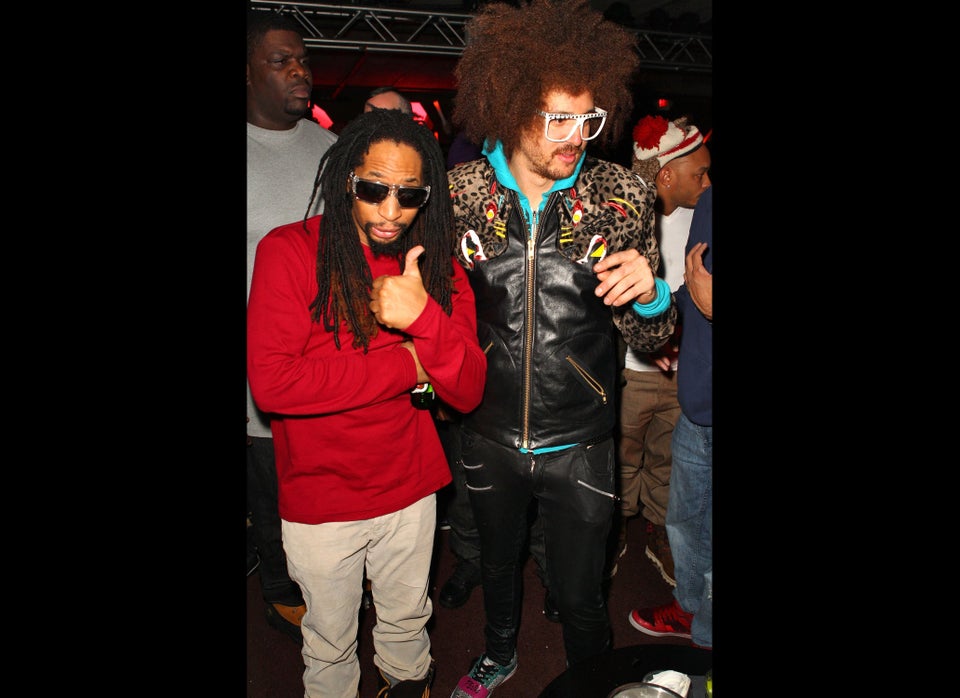 Sundance 2012 Photos
Support HuffPost
The Stakes Have Never Been Higher
Popular in the Community