In Park City, freezing temperatures make for hot performances. You might know them as Charlie from Girls or Robin from How I Met Your Mother, but the following actors we know from the boxes in our living rooms prove that they command even more star power on the big screen, stretching their acting chops to heights we didn't know existed. Here were our favorites from this year's Sundance.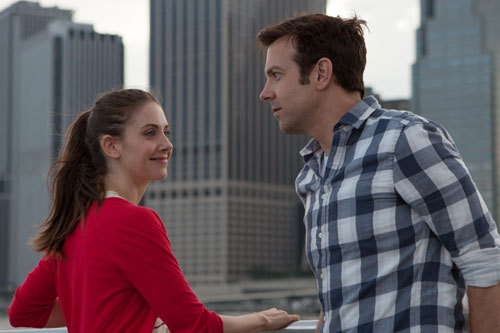 Alison Brie (Community, Mad Men)
Film: Sleeping With Other People
Did Sundance save the Community star from a lifetime of being known for Annie's Boobs? We think so. Brie turned heads as a serial cheater who falls in love with Jason Sudeikis' womanizer in this Generation-Y romantic comedy from Bachelorette scribe Leslye Headland. We love that this role is a departure from the squeaky-clean Annie, and mainstream audiences will be charmed by Brie's sweetheart persona and sharp wit. Rounding out the cast of Sleeping is Adam Scott, Jason Mantzoukas (The League), and Togetherness's Amanda Peet.
Nick Offerman (Parks & Rec)
Film: Me, Earl, and the Dying Girl
If there were ever a next Whiplash, this is it. Park City couldn't stop talking about this clever little movie--that you should never call the next Fault in Our Stars.
The film, which took home both the Sundance Grand Jury Prize and Audience Award, is more of a tribute to the art of cinema as the main protagonist, Greg, is a budding teenage filmmaker who befriends a classmate with cancer. You'll see vestiges of Offerman's Ron Swanson in his delivery as Greg's dad, but the end result is a little more tender and wiser than his TV counterpart. As Parks comes to an end, we're not too worried about what Offerman will do next.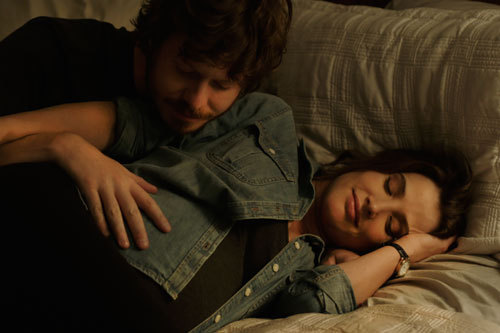 Cobie Smulders (How I Met Your Mother)
Films: Results and Unexpected
Sure, Smulders already has an Avengers franchise, but the star best known for playing gun-loving, cigar-smoking Robin Scherbatsky really blew us away in quiet drama Unexpected. As an inner-city teacher dealing with an unplanned pregnancy, Smulders captures the fear and uncertainty of her ordeal and what it means for a woman to truly balance love, career, and motherhood. If you still need reasons to be impressed, Smulders was literally her working-mother character in real-life--she filmed Unexpected while expecting her second child.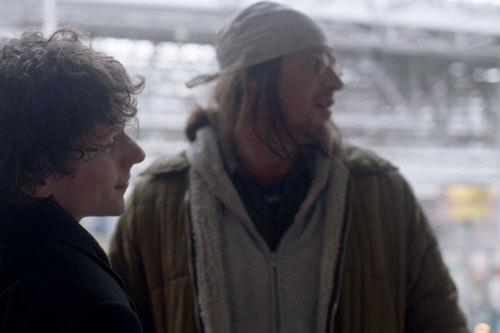 Jason Segel (How I Met Your Mother)
Film: The End of the Tour
OK, this is kind of cheating because Jason Segel is already known for a lot of movies, but his performance as the late, reclusive novelist David Foster Wallace had to be mentioned. Segel utterly transforms by shedding his endearing funnyman to become an endearing, depressed writer. Segel's natural lighthearted demure adds a quiet fragility to someone whose demons we only knew of.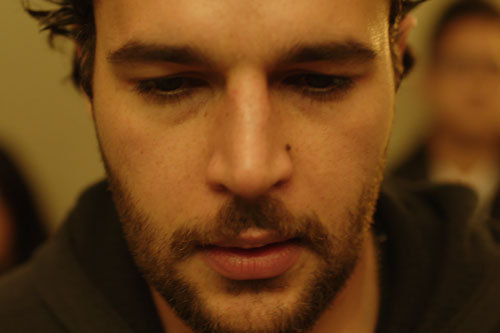 Christopher Abbott (Girls)
Film: James White
Abbott famously left Girls for allegedly disagreeing with his character Charlie evolving into (or staying as) Marnie's doormat. Even back in 2013 Abbott probably knew that bigger, better things awaited him--and they did. In James White he radiates the title character--a self-destructive hipster, forced to rethink his hazy, hedonist lifestyle when his mother becomes terminally ill. He is a selfish, numb junkie who wants to be the cleaned-up, tender son. We, the audience, cry along with him.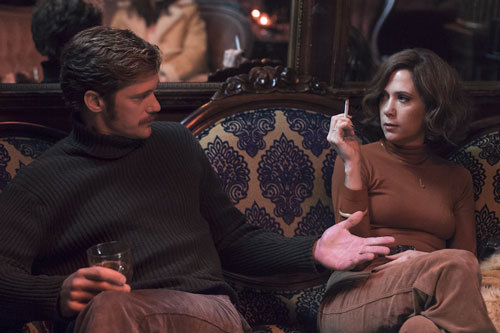 Alexander Skarsgård (True Blood)
Film: The Diary of a Teenage Girl
We've always appreciated Skarsgård's limitless acting skills. Take, for instance, Eric Northman's famous full-frontal-in-Siberia scene from True Blood's season six finale. In coming-of-age dramedy Diary, Skarsgård is an immature older man who helps 15-year-old Minnie blossom into a woman, in, um, more ways than one. (Hey, it's '70s free-loving San Francisco.) Oh, and he's also dating her mom (played by Kristen Wiig). Like True Blood, there's a lot of sex in this one, but it's more of the uncomfortable variety than the hot. And it takes exceptional talent for someone so likable to convincingly play someone as hateable as Monroe.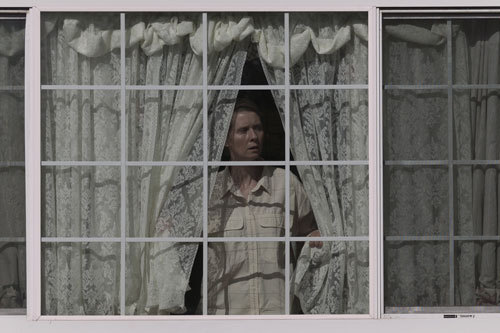 Cynthia Nixon (Sex & the City)
Films: Stockholm, Pennsylvania and James White
Stockholm, Pennsylvania is as far away from the City as anyone could get.
With a daughter afflicted with Stockholm syndrome, Cynthia Nixon is kind of a badass as a mom who does whatever it takes to get her daughter emotionally back to her: She starts out a sweet, affectionate mother who then becomes scary, aggressive and unhinged; her marriage falls apart, her daughter's psychiatrist grows suspicious, and Nixon becomes a recluse--all for the love of her daughter. The twist ending may have rubbed us the wrong way, but Nixon's performance makes Pennsylvania worth the trip.
Calling all HuffPost superfans!
Sign up for membership to become a founding member and help shape HuffPost's next chapter