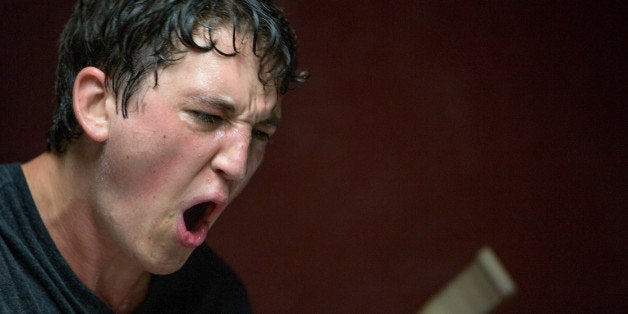 That's a wrap on HuffPost Entertainment's 2014 Sundance coverage. I'm always hesitant to do a "Top Movies" list out of a film festival, if only because there's no way to see everything. I only (only!) saw 22 movies at the Sundance -– including six out of seven of my most anticipated (I never did get a chance to see Zach Braff's "Wish I Was Here") -- and here are the six best. (Which include links to my original reviews as opposed to just writing the same thing twice.)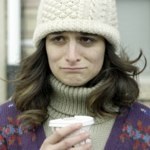 This list was originally just going to be five movies instead of six, because five is a better number for a list than six -- but I just didn't want to leave this movie out. Jenny Slate is going to be a star.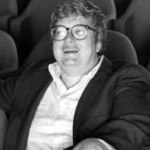 I watched this documentary on the life of Roger Ebert at a press-only screening and the crowd applauded at the end -- which almost never happens.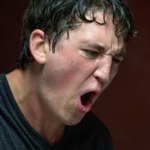 Right before I left Park City, Utah, I met John Cooper -- the director of the festival -- by chance at lunch. I asked him why "Whiplash" was the opening night movie because, as I mentioned to him, Sundance is not known for having, let's say, their best offerings open the fest. His response: "I was sick of hearing about it."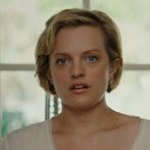 See below for a full writeup.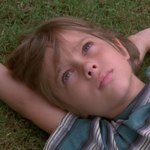 I almost feel guilty not putting this at number one. Again, Richard Linklater started filming "Boyhood" in 2002 and finished in 2013 -- and we watch a young boy literally grow up in front of us on-screen. It's still one of the the most remarkable movies that I've ever seen. But, as far as pure viewing enjoyment, my personal favorite goes to ...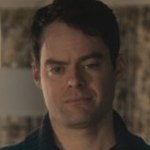 It's not surprising that Bill Hader and Kristen Wiig have a chemistry together. It is surprising, though, that the two could have this much chemistry in a movie that has so many serious themes -- namely suicide -- yet are also able to provide the levity to the scenario in a way that makes us laugh. Also, the scene in which Hader and Wiig mime out Starship's "Nothing's Gonna Stop Us Now" is the showstopper of the festival.
Also, ahead, are the last four movies I saw at Sundance, which includes Ryan Reynolds talking to an evil cat in "The Voices" and one of the biggest surprises of the festival, Mark Duplass and Elisabeth Moss in "The One I Love."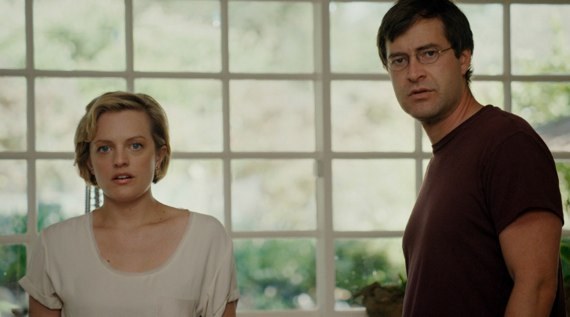 Wow, what a treat this turned out to be. The official synopsis on the Sundance website reads, "Ethan [Mark Duplass] and Sophie [Elisabeth Moss] are a married couple on the brink of separation. At the urging of their therapist [Ted Danson], they escape to a beautiful vacation house for a weekend getaway in an attempt to salvage what's left of their relationship."
While waiting in line, the film's publicist asked that I not reveal "the twist." Which, of course -- why would I reveal a twist in a write-up of a film? I will honor that agreement, but, the thing is ... the whole movie is the twist. And if Radius-TWC (which just purchased "The One I Love" on Thursday) wants to properly market this film, they have to address the more, let's say, supernatural element of the story –- because that description above is a snooze. Regardless, this is one of my favorite movies of Sundance.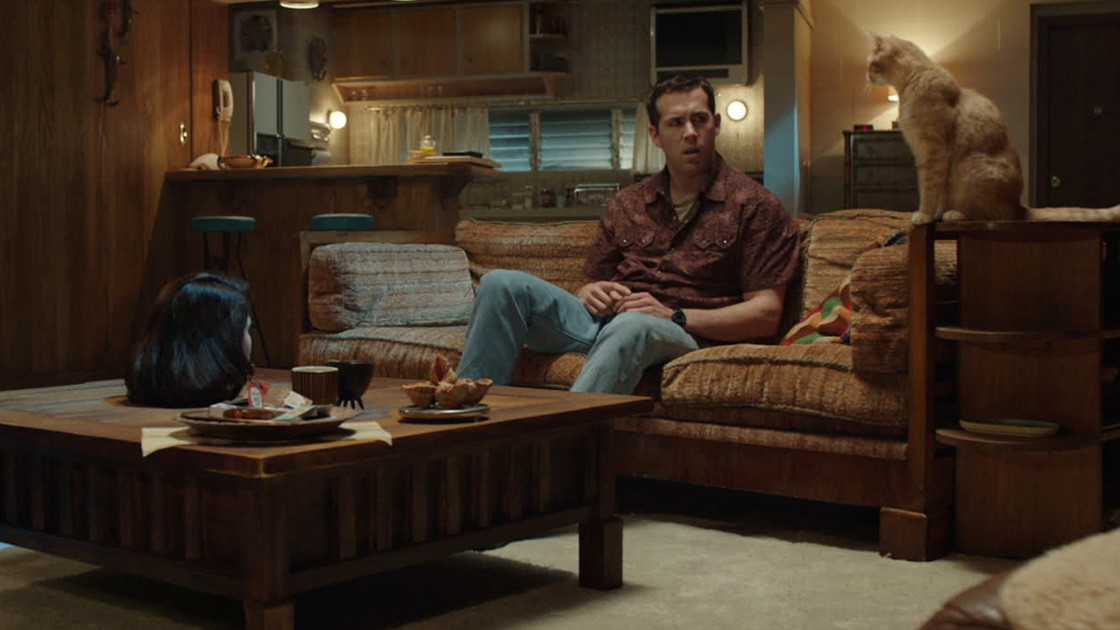 This is a weird movie. Ryan Reynolds plays a seemingly nice enough man named Jerry, who owns a talking dog and a talking cat. And, yes, the cat has a Scottish accent and is evil –- eventually convincing Jerry to attempt to kill his love interests (played by Gemma Arterton and Anna Kendrick).
As we learn quickly, what's really going on is that Jerry is a mentally disturbed person who would rather live in a world in which his pets speak to him than a world where he takes his prescribed medication and the voices disappear. (In one scene, Jerry does take his medication and this is the first time we as the viewer see the reality –- the disturbed squalor he lives in –- of his situation.) Director Marjane Satapi has made the most disturbing and weird movie that I saw at Sundance.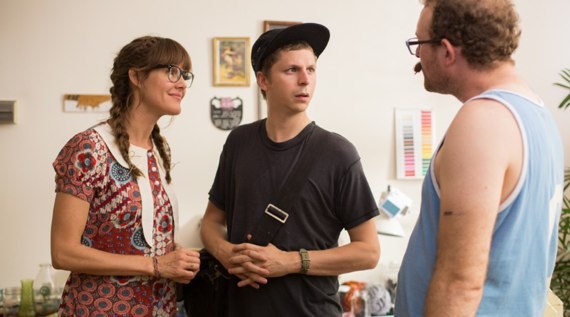 All week, this was described to me as "David Cross' movie." And, yes, that's accurate, but I had assumed Cross also appears in the film, which he doesn't. But, as director, his sensibilities are everywhere.
The film is about fame. And it primarily focuses on an upstate New York man named Dave (Matt Walsh), who becomes an Internet celebrity after a string of strange yet impassioned town hall speeches go viral. His daughter (Meredith Hanger), meanwhile, wants fame at any cost –- specifically, she wants to be on "The Voice."
After a few "do-gooders" from Brooklyn -- who fancy themselves part of collective think-tanks -– travel upstate to support Dave, they learn, in a hilarious payoff, a harsh lesson about the vetting process when it comes to issues worth supporting.
The film is splattered with cameos from the likes of Michael Cera, David Koechner and Amy Sedaris. And the story is nice enough, but, as mentioned, it pretty much all relies on the payoff -– you just have to get there.
"White Bird in a Blizzard"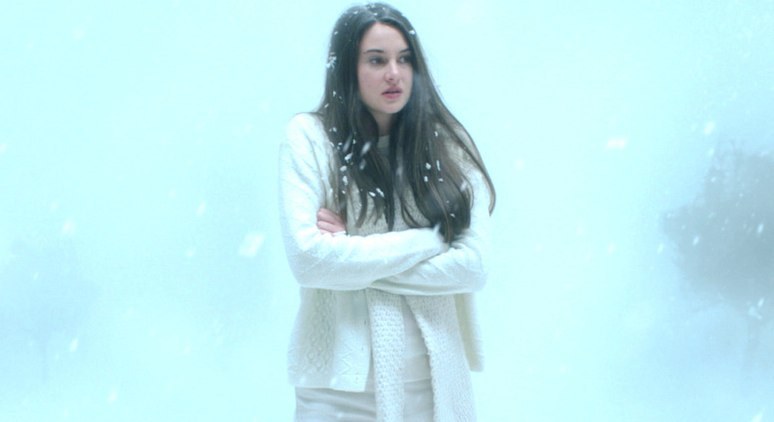 The scouting report on Gregg Araki films is that "you either love them or you hate them." On this entry, at least, I would fall into the latter category. Shailene Woodley (who is great in the film) plays Kat, a young woman who tries to put together the mystery of why her mother mysteriously disappears one day to never return.
It's not that this movie is "so weird" that I was repelled by it. It just came off as strangely lazy. The tone is all over the place –- jumping back and forth from a straightforward drama to brooding weirdness to comedy to whatever the next scene decided to be -– and even though the movie takes place in 1988 and 1992, all of the characters talk like they are from 2014.
(One minor point that I couldn't stop thinking about was when a character from 1988 was playing "Missile Command" on his Atari 2600. Having been alive in 1988, there was no teenage male who was playing Atari 2600 by this point as everyone owned a Nintendo by then. I know, I know, this is a dumb thing to harp on, but it presents a larger point that Araki seems to think that the 1980s was just one big year and any signifier from that decade will work.)
Oh, not to even mention, when the mystery is finally solved, it's presented as an afterthought and, instead, the "payoff" scene is a twist that we all saw coming halfway through the movie.
Mike Ryan is senior writer for Huffington Post Entertainment. You can contact him directly on Twitter.
REAL LIFE. REAL NEWS. REAL VOICES.
Help us tell more of the stories that matter from voices that too often remain unheard.
BEFORE YOU GO
PHOTO GALLERY
Sundance Film Festival 2014