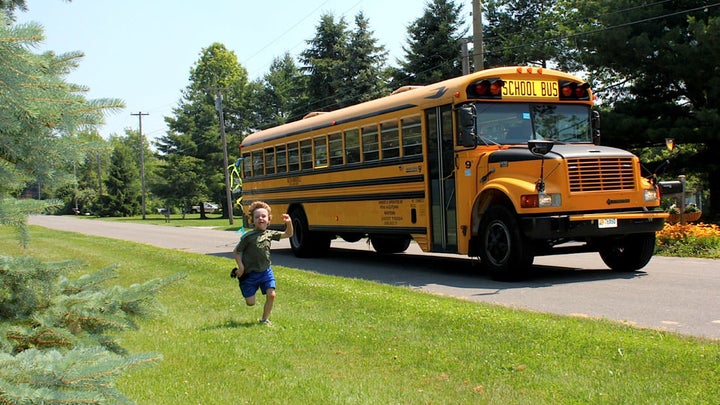 "Newtown" doesn't focus on the Sandy Hook shooter. The film doesn't even mention his name. So, I won't either.
Kim A. Snyder's documentary about the events that occurred on and after Dec. 14, 2012, is eye-opening, gut-wrenching and tough to watch, but the end product brings into focus why gun laws must be changed. Twenty children, between the ages of 6 and 7, as well as six educators, lost their lives on that fateful day in an elementary school, all because a troubled young man was given access to an array of firearms. He had no motive. He had no reason to target the school. But he did, and a community's lives were shattered forever.
"It's hard to believe you can go from being somebody's baby, to being that, and how that journey can happen without anyone recognizing it," a library clerk explains in the film, which premiered at the ongoing Sundance Film Festival.
"Newtown" primarily follows three parents who lost their children in the mass shooting: Mark Barden, the father of Daniel, David Wheeler, the father of Ben, and Nicole Hockley, the mother of Dylan. Over the course of nearly three years, these families discuss life after the tragedy, sharing home videos and photos of their children, as well as stories about their experiences alongside others including a surviving teacher, the school's custodian, the school's nurse, a local ER doctor, a priest and a mother of a surviving first-grader. All of the interviews featured in the documentary are heartbreaking, with tears and pained looks of bewilderment falling upon the subjects' faces. At one point, a first responder, who clearly relives the crime scene in his mind day in and day out, tells the director that he would rather not get into detail about what he witnessed inside the school that day.
"I don't think that any of us that were in there feel that anybody needs to know, graphically, what occurred in there," he expresses.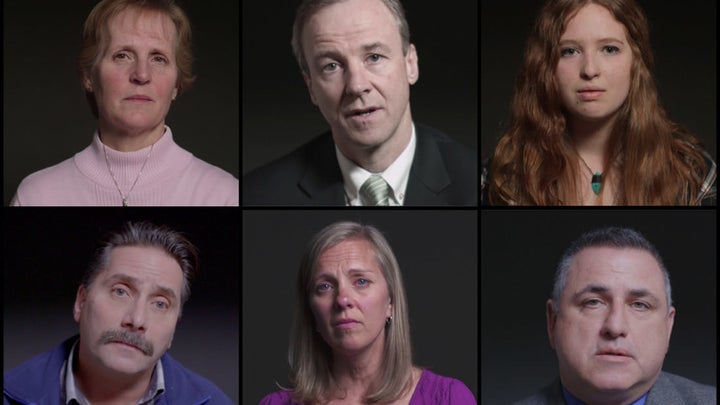 The film illuminates the issue that after a horrible event such as this, the country rallies around the media circus only to move on and possibly forget about the families whose lives were tragically altered. Mark, David and Nicole, as well as their spouses, surviving children and community, have to find some way to wake up and relive the pain of that dreadful day in December over and over again, while gun-control laws are debated and proposals for making the background-check system universal are shut down.
"There are dreams when I'm in the classroom and I'm able to stop him," Nicole says on camera, while Mark tearfully admits, "I still dread that every day I live, I'm one day farther away from my life with Daniel."
What struck me about "Newtown" was the way Snyder handled the story. Like I mentioned earlier, she never puts any focus on the gunman, aside from a brief scene in which Nicole visits the land where his house used to stand. (The home was demolished after neighbors insisted it was a constant reminder of the horror that took place.) That missing storyline is what makes the project successful.
From the news footage and visuals to the interviews and music, the film grabs your attention as it reveals what happens after the camera crews leave and the survivors, parents, siblings and townspeople go back to life as usual. Except their lives will never really feel "normal" again, will they?
The narrative shows Nicole and Mark bonding through their grieving processes, and marching on Washington alongside President Obama in support of gun-control laws. They also start Sandy Hook Promise, which aims to "prevent gun-related deaths due to crime, suicide and accidental discharge so that no other parent experiences the senseless, horrific loss of their child."
While at Sundance, I saw Nicole and Mark leave a party. I went up to Mark, expressed my condolences and told him that it was important to see a documentary like "Newtown" screened at this film festival. He thanked me and went on his way, but it's a moment I won't soon forget. My hope is that he at least enjoyed the Sundance experience and realized that there are others out there supporting his community and looking to find justice for the 26 innocent people who unfairly lost their lives.
"You can't move past it. You can't sweep it under the rug," a surviving teacher says in the film. "We have to honor the horror by paying tribute to what happened, what people went through and what it was like for everyone."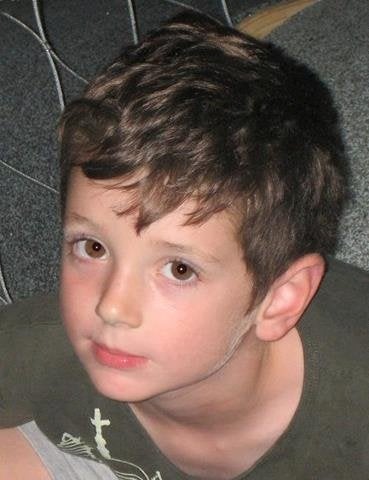 Funds For Newtown Shooting Victims
Popular in the Community